Share
First off I want to say thank you to the Dalton Hotshots and all of the firefighters here in Utah fighting the wildfire these last few weeks. They were definitely the heroes that made this campground wedding perfect.

The Campground Wedding Setup
I have always said that all weddings are so unique and different – this campground wedding is no exception. The couple wrote me back at the beginning of the year telling me they were planning on getting married at his great grandfather's homemade cabin. I was so excited and wrote back immediately telling them I LOVED THAT IDEA!!!! I have been so excited all year for this wedding to come.
Tonia emailed me 4 days before the wedding and told me that because of the forest fires here in Utah there was a good chance we wouldn't be able to have the wedding where they wanted. Two days before the wedding it was confirmed, the whole area was evacuated. She and Eric drove around in a search for a venue for their wedding and found an amazing campground somewhat close to the original location at the Lodge Pole Campground (shout out to Bruce the campground host that was so awesome and helpful at the last minute).
I couldn't sleep the night before this wedding, after 350 weddings I still don't know why I am this way.  I received an email from Tonia asking if I would mind in between the ceremony and reception driving out near the cabin and seeing if we can still get a photo near the cabin. How could I not write back immediately that of course, I would?
Making The Best of the Situation
When I showed up to the campground to find Tonia and Eric laughing and having a blast getting the decorations ready. Honestly, I was shocked to see the bride and groom so happy and easy going knowing that all of their plans had drastically changed in the last two days. Tonia was amazing and didn't have a worry in the world. I knew at this very moment that this wedding was going to be VERY SPECIAL. (Take note that their dog Natchez never left their side. He showed up like Waldo in several photos throughout the day.)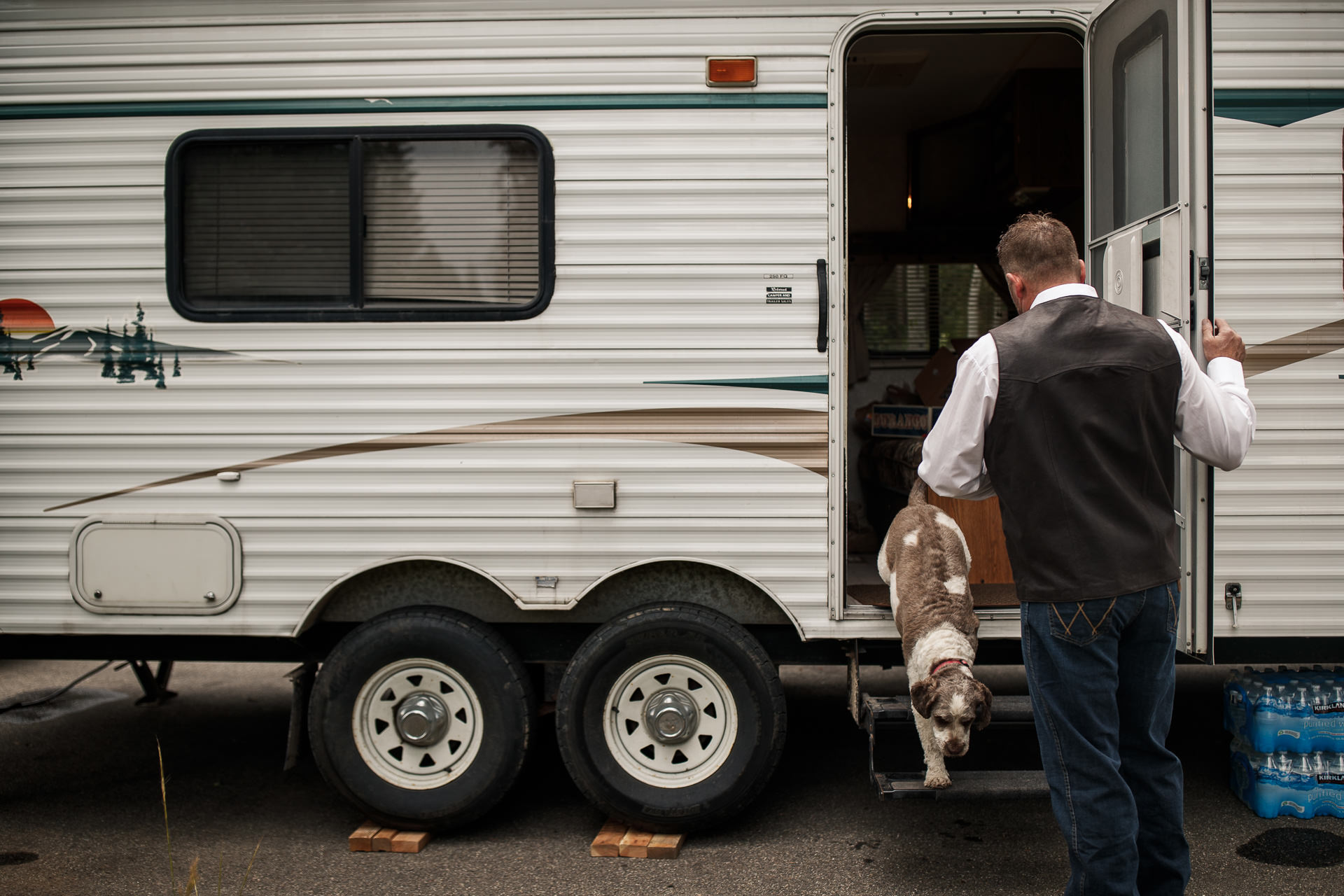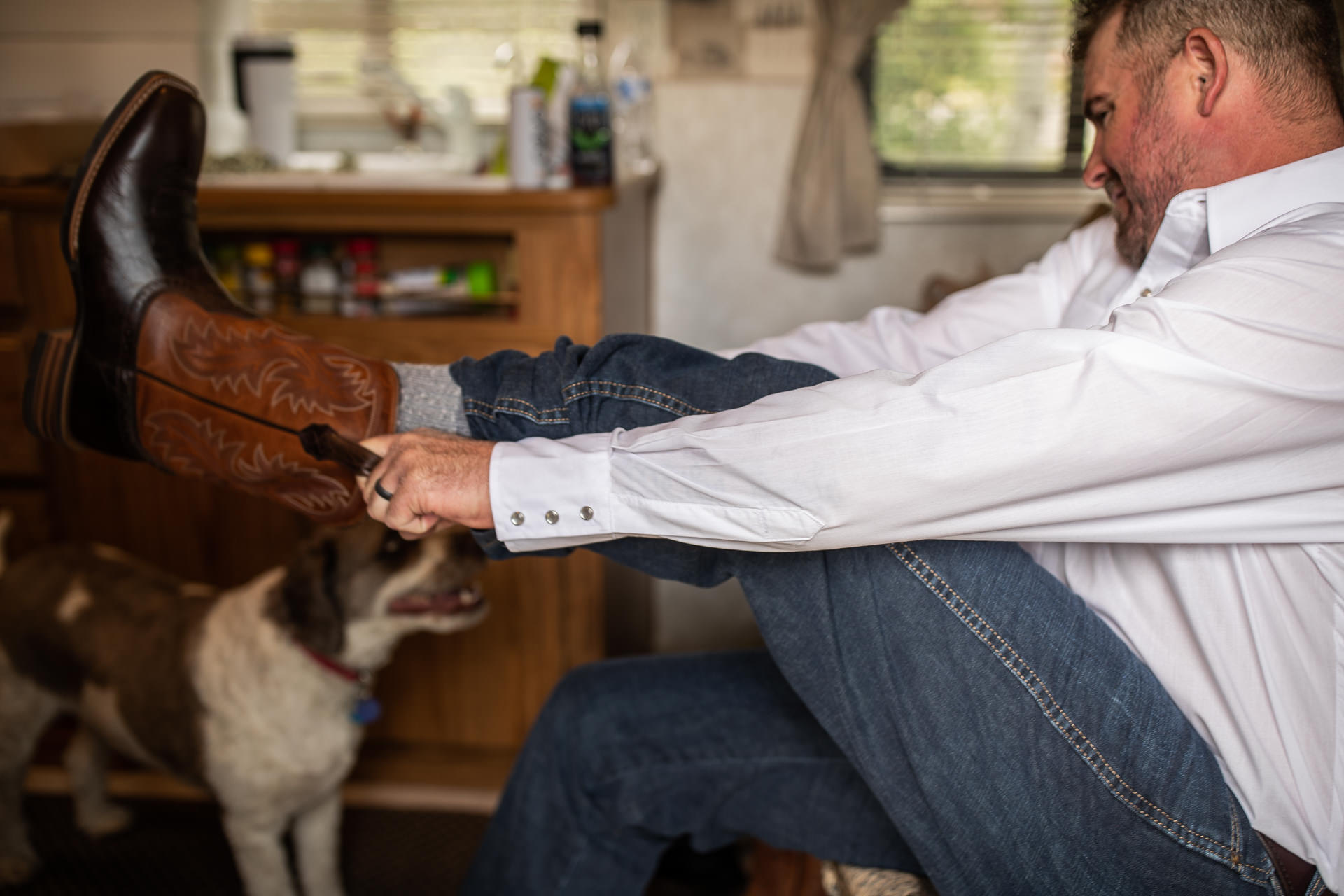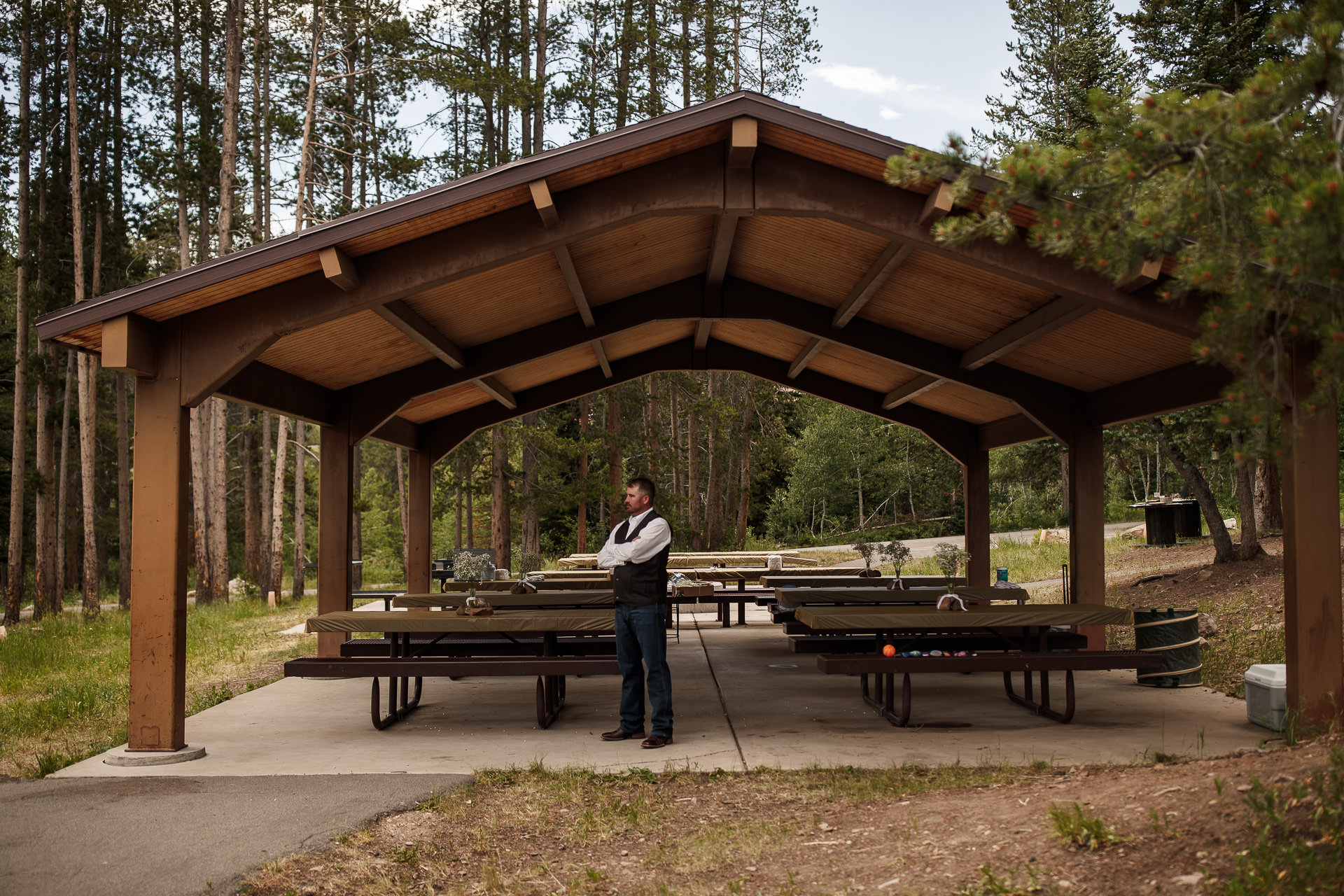 They took turns getting ready in their camper. When it was the bride's turn to get ready her son took his job VERY serious about guarding the door. He definitely made sure the groom wouldn't see her before the wedding.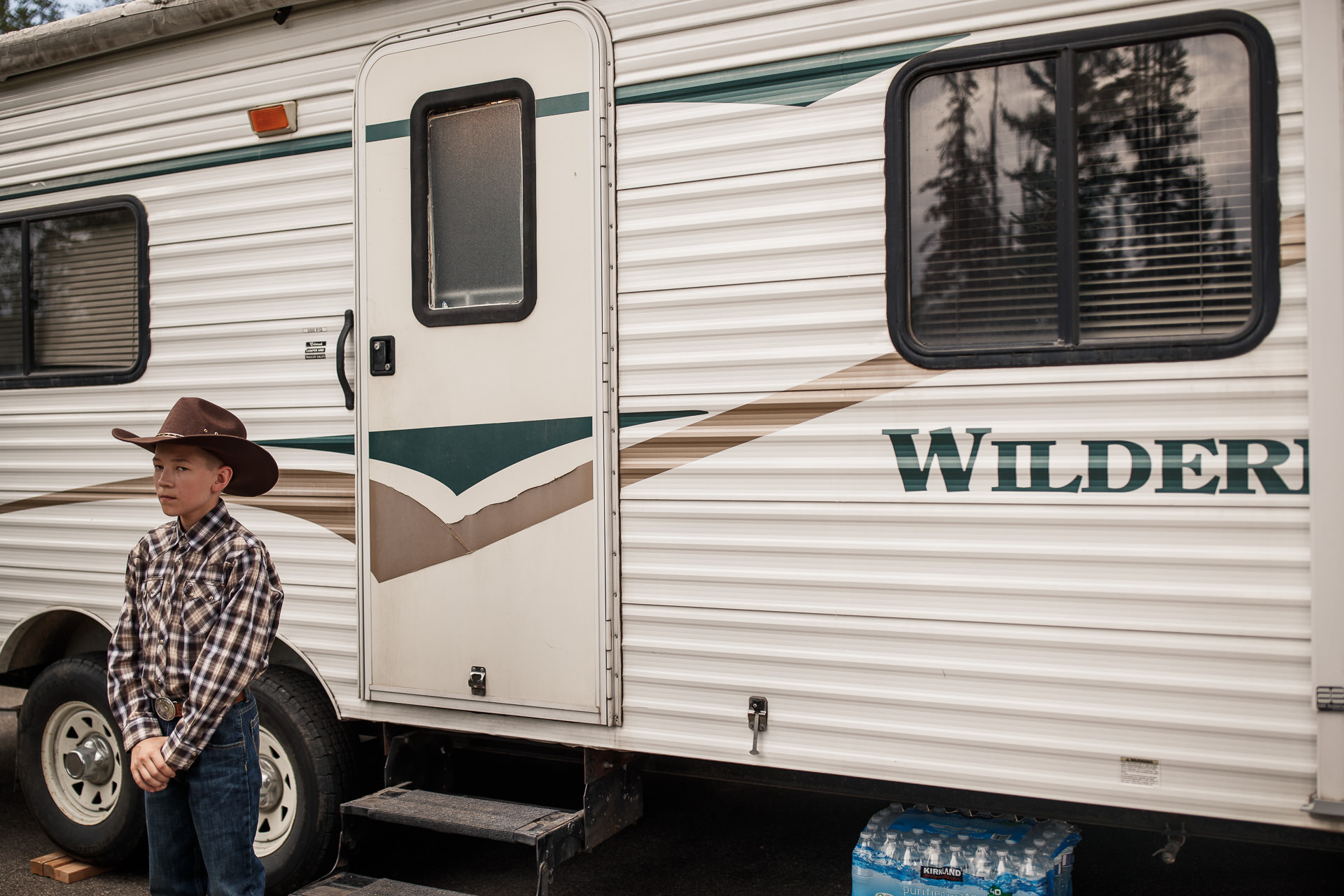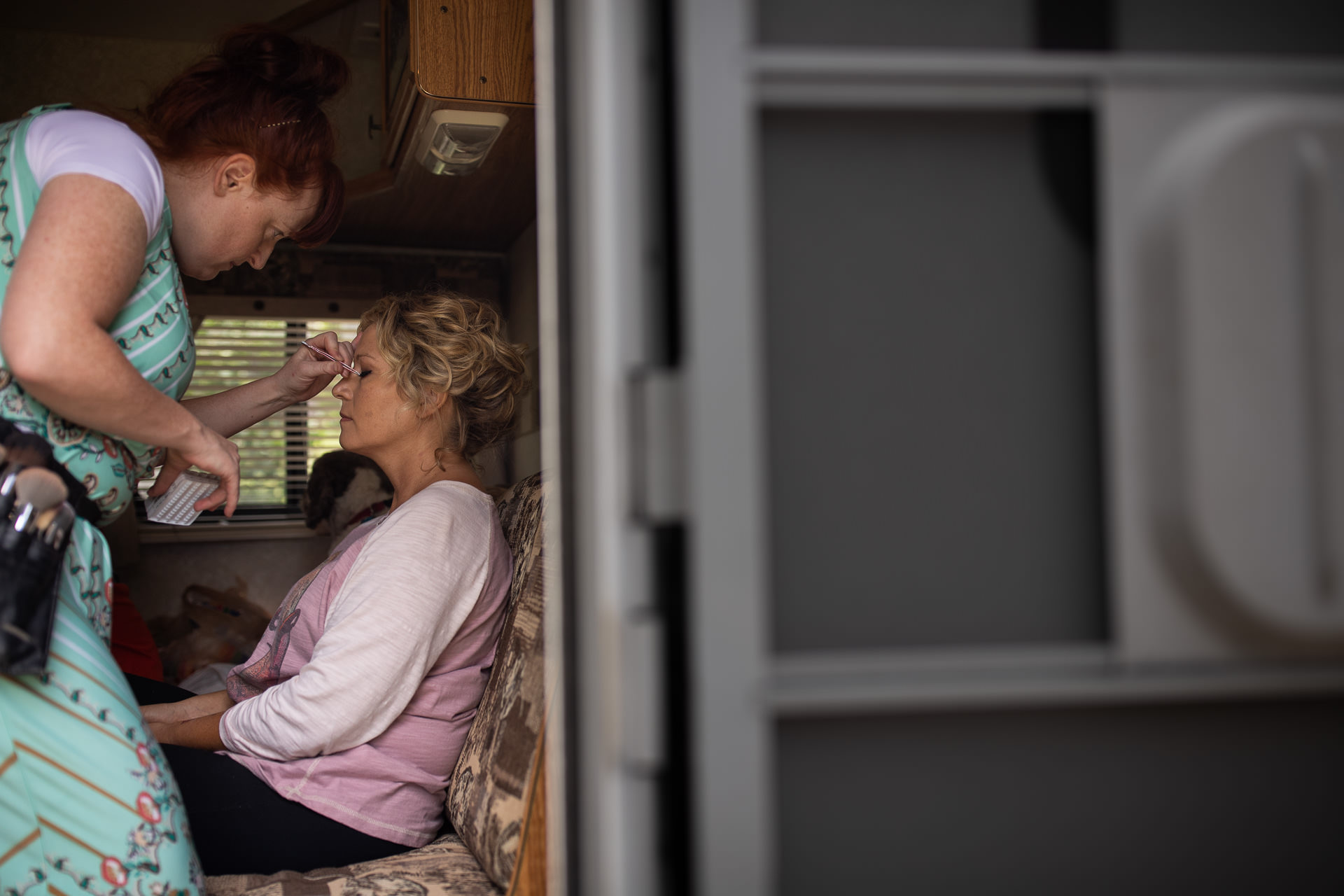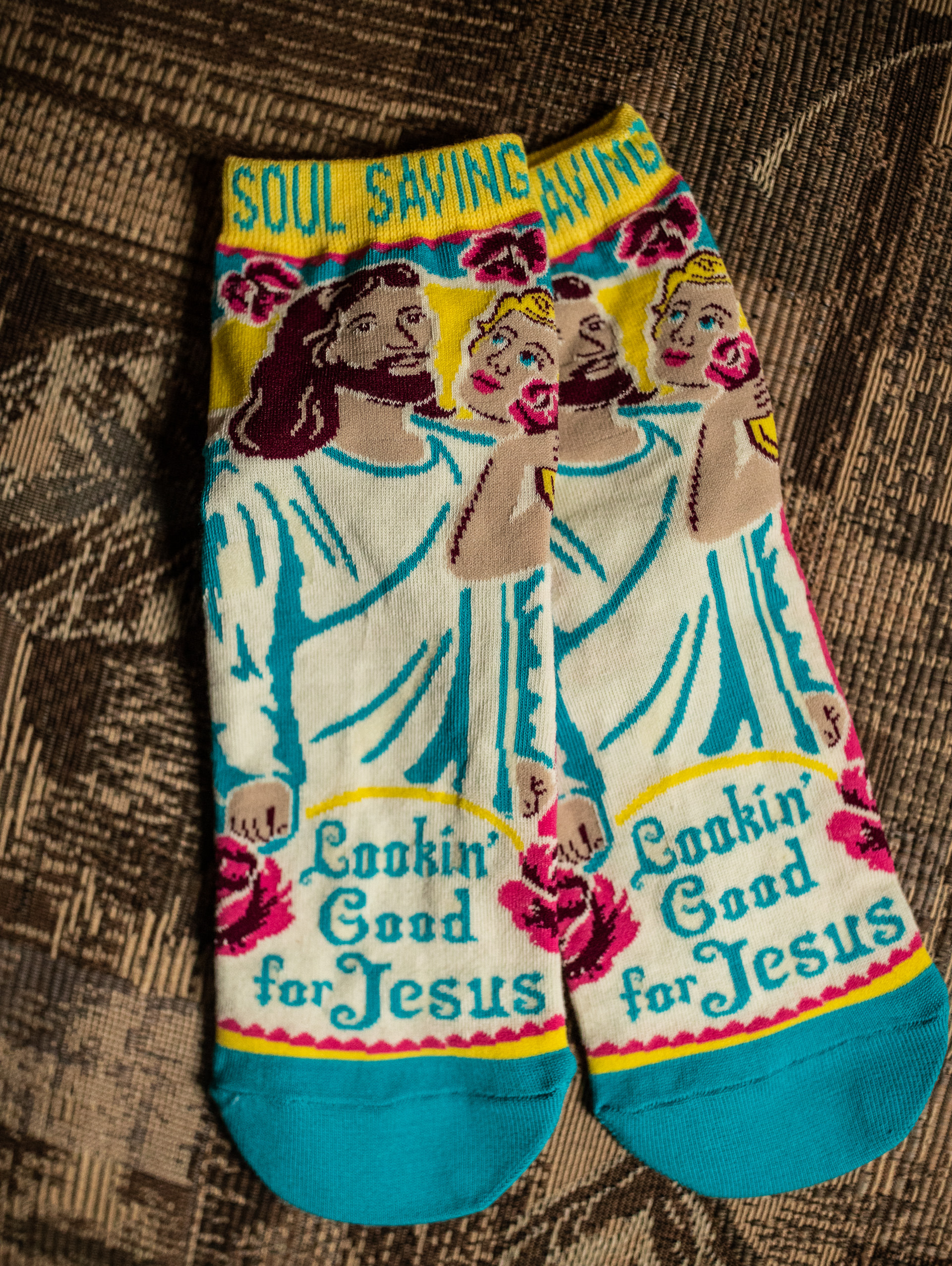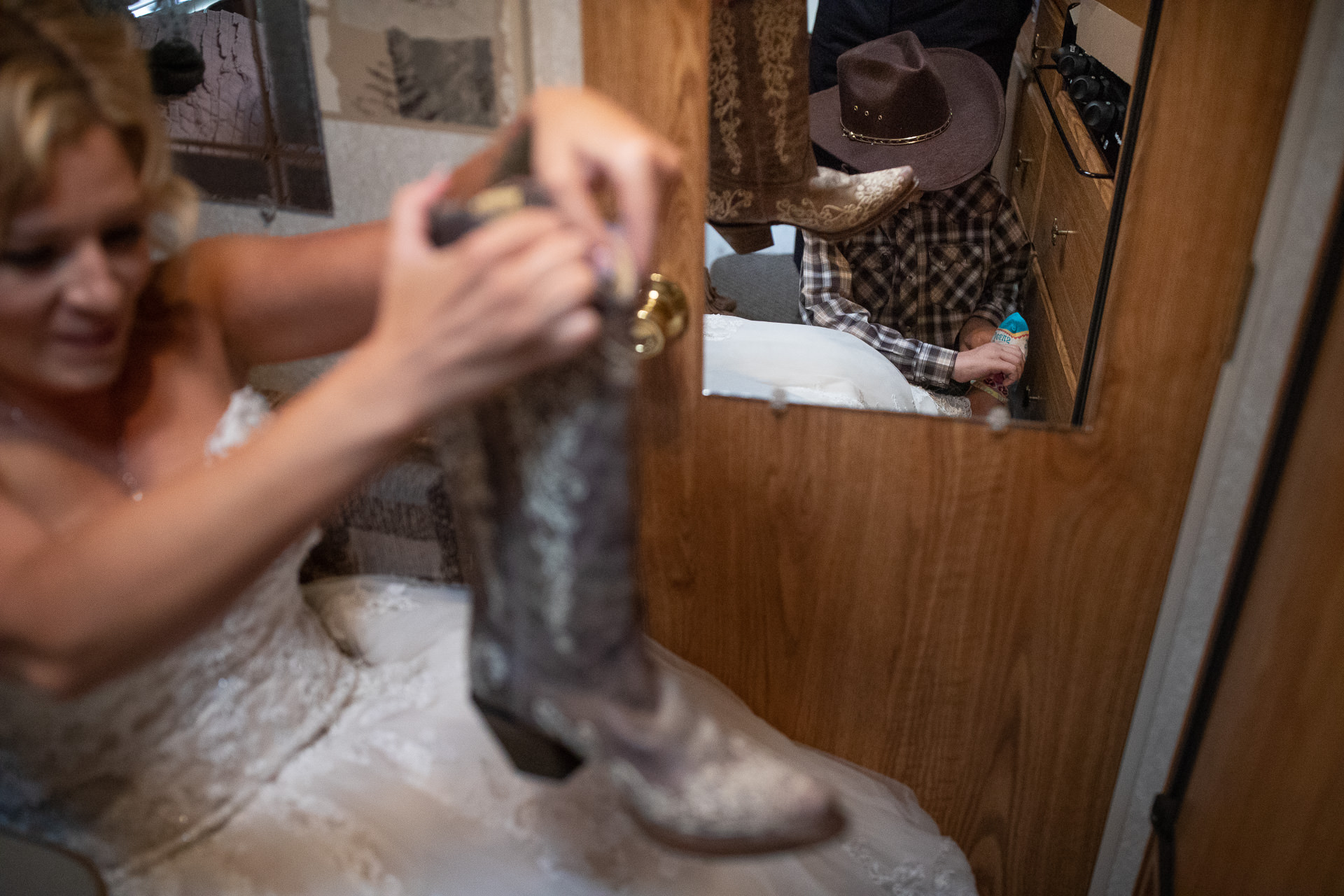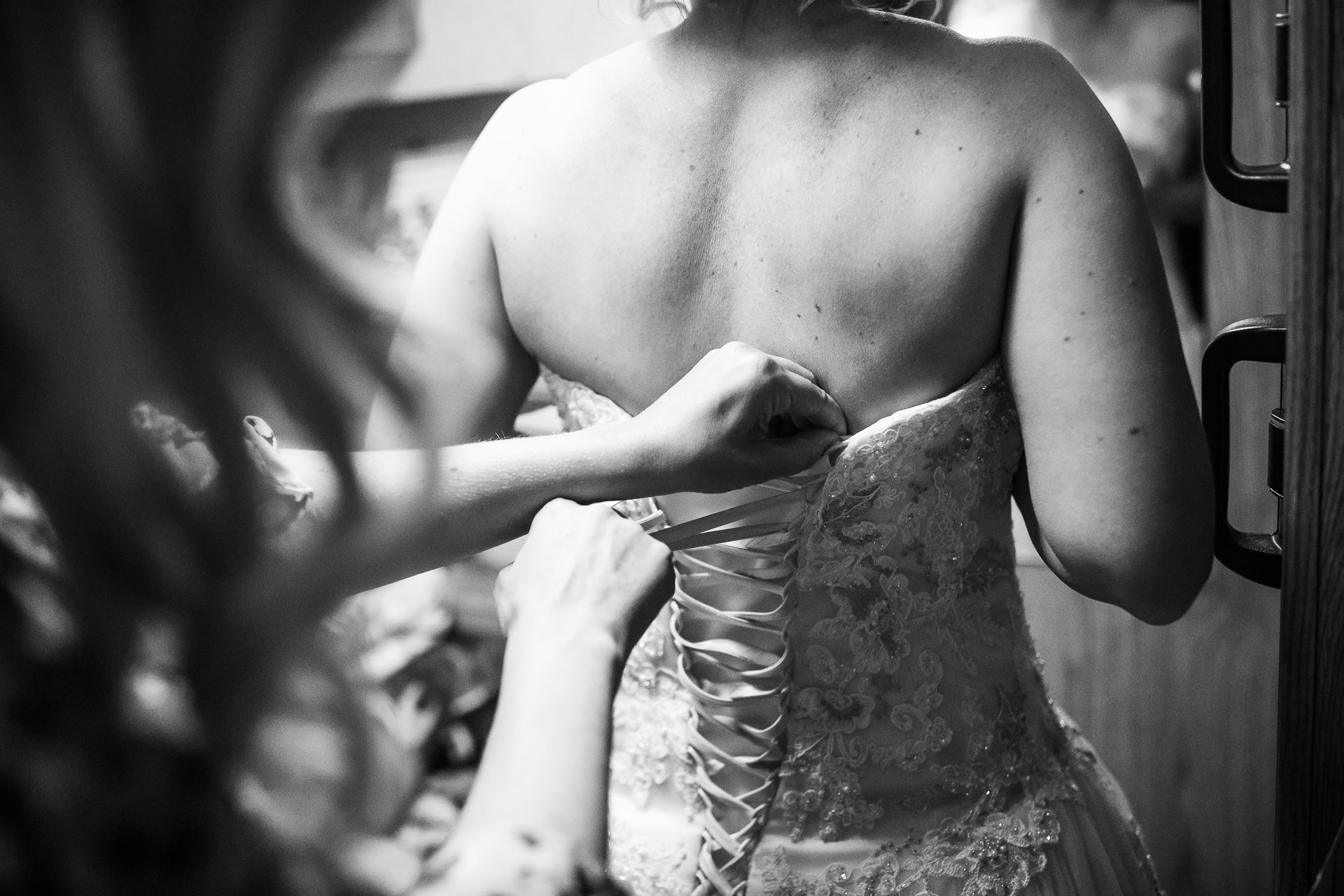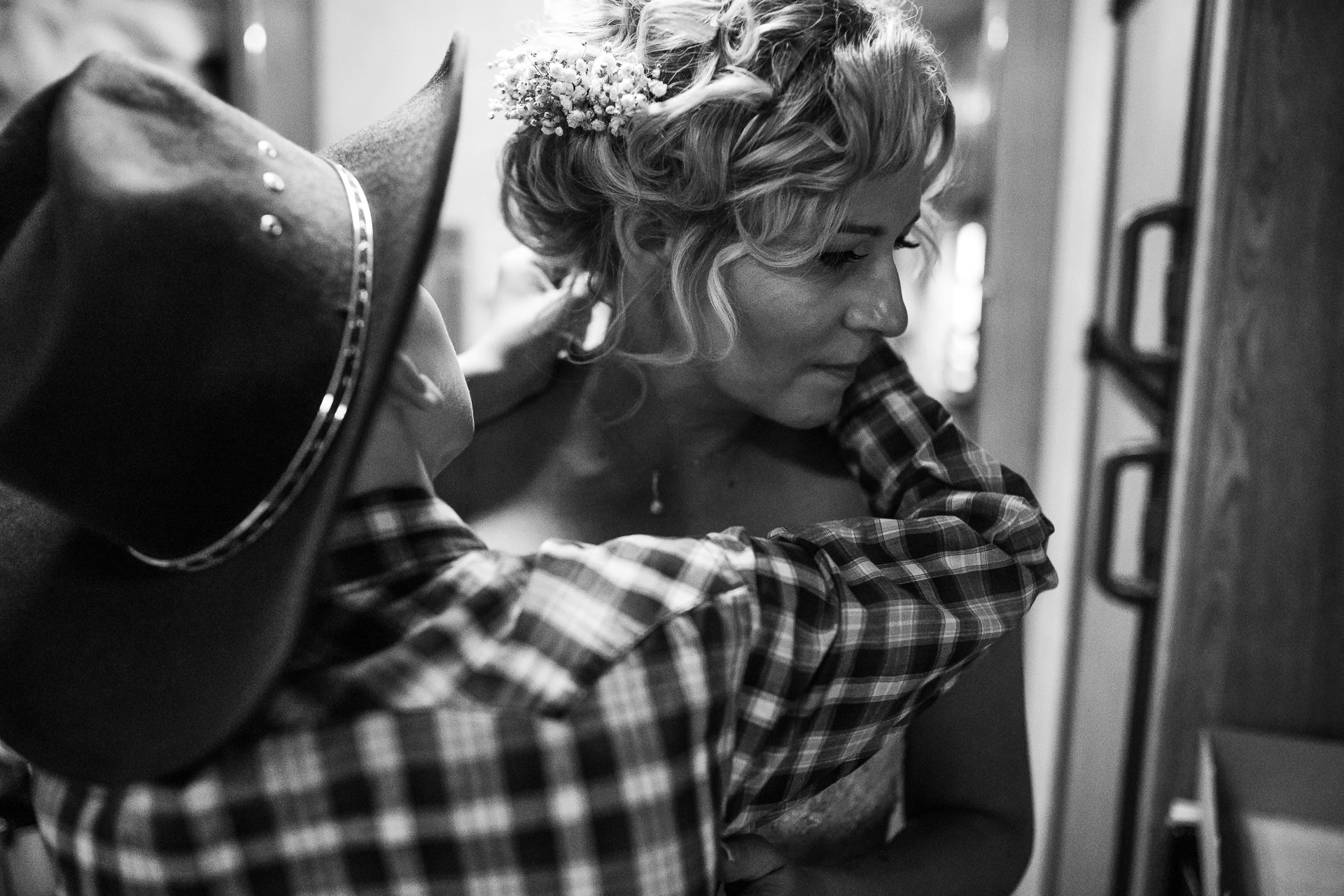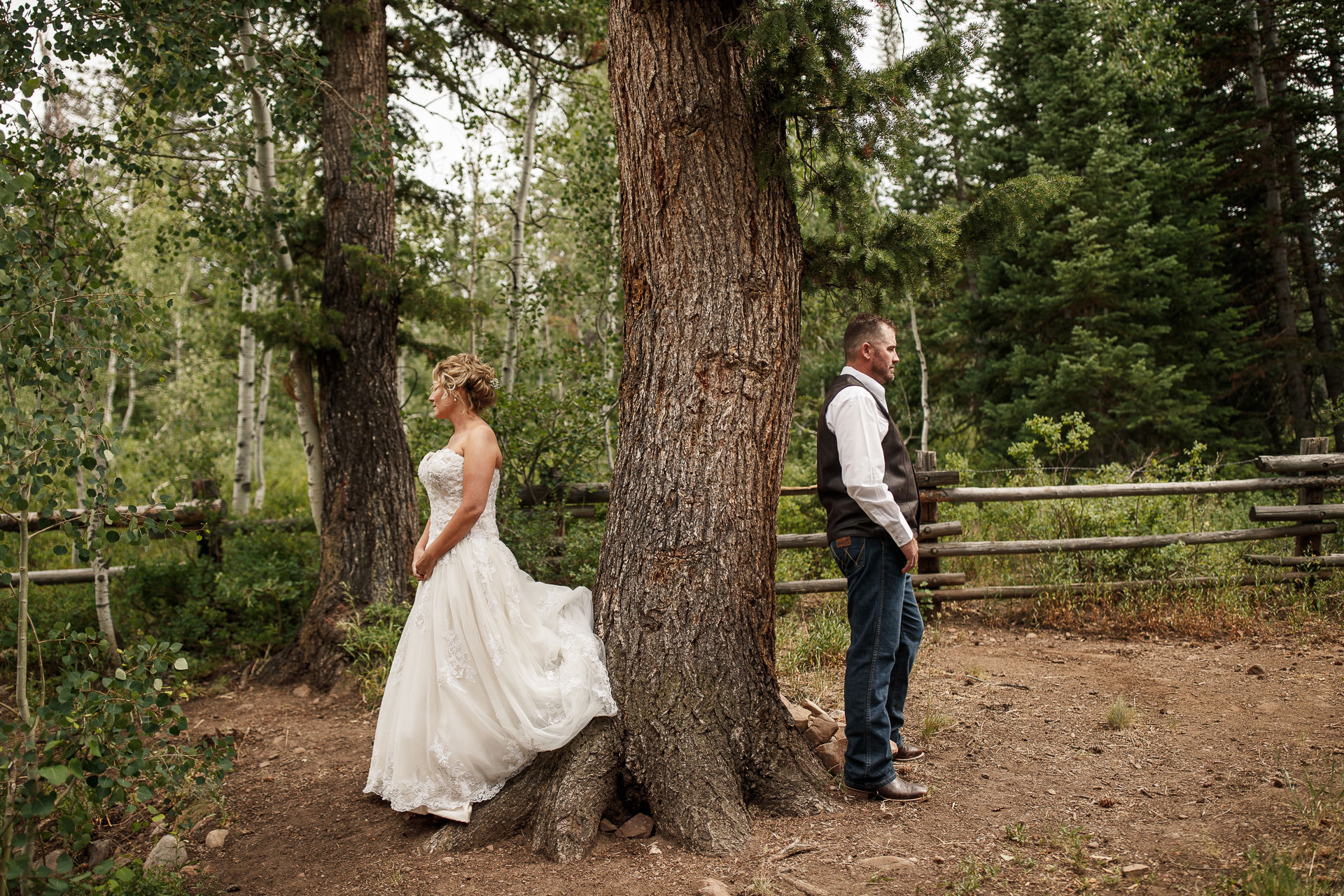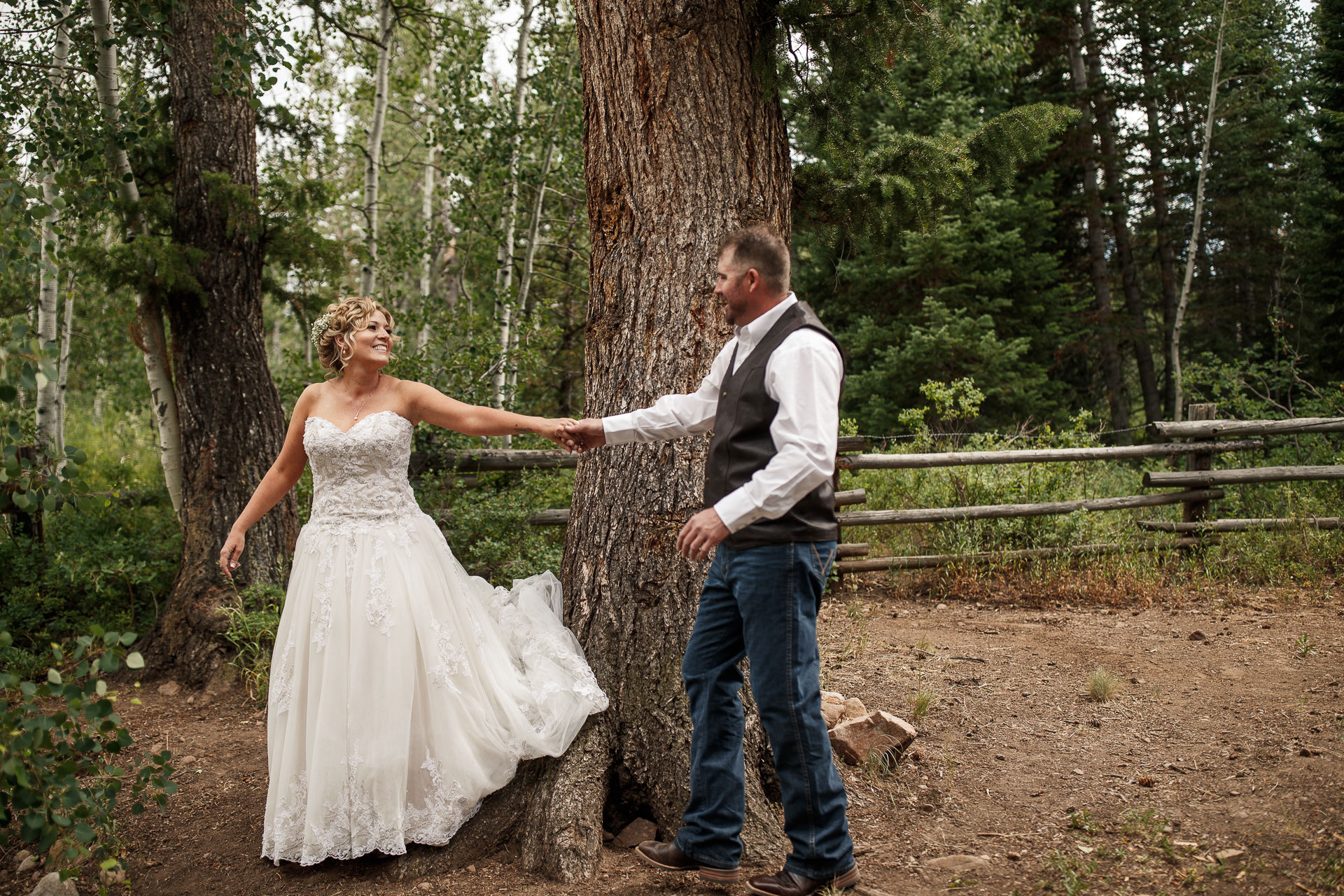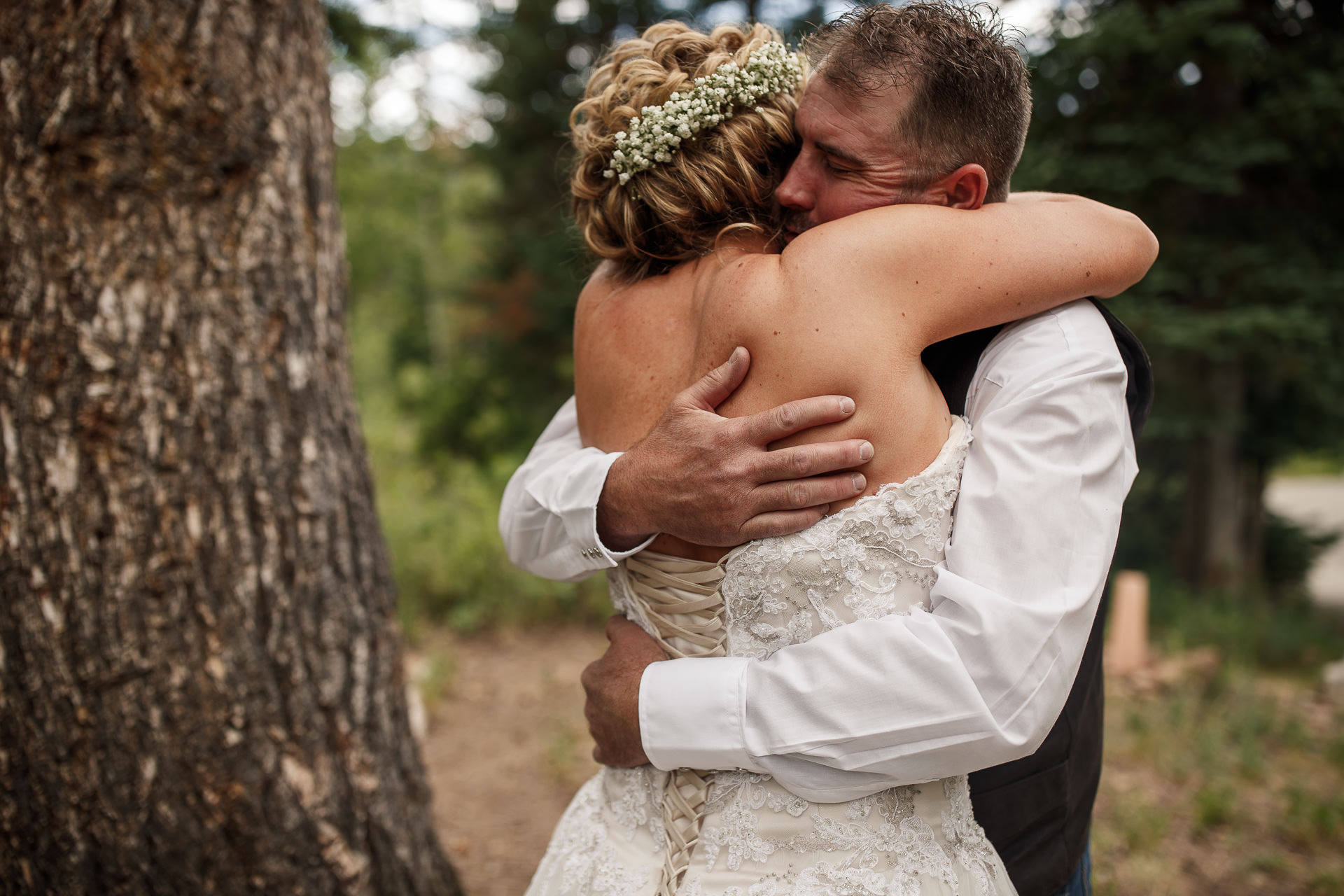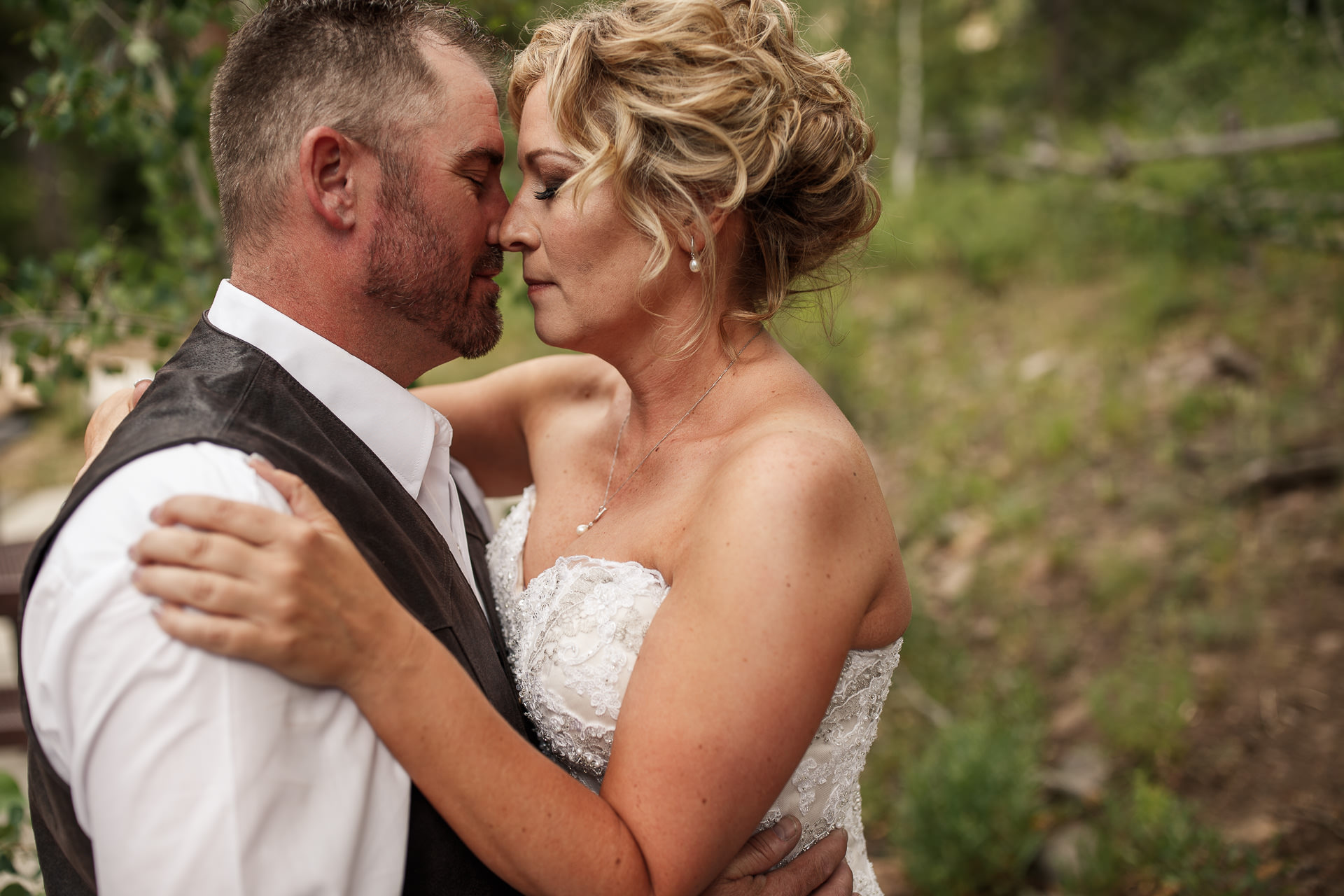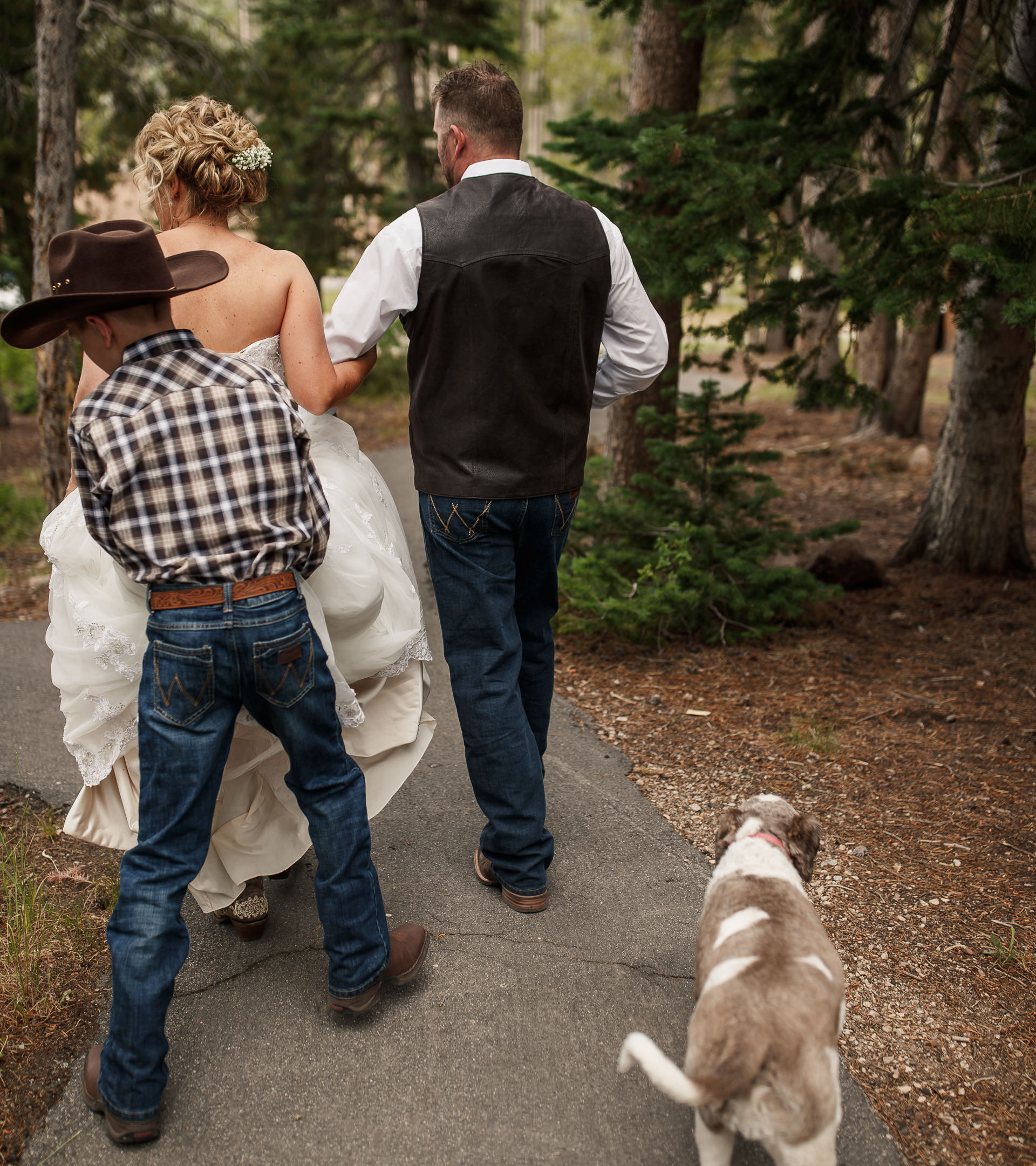 Her son made sure everywhere his mom went that he was carrying her dress and didn't want it to drag on the ground. Right before the ceremony, he walked up to his mom and very quietly whispered "I don't want to give you away, I want to keep you", I may or may not have had to turn around to fight the tears at this point. It was here I found out that he was also going to be the officiant of the wedding! This is beyond adorable and I was excited to see how it was going to unfold.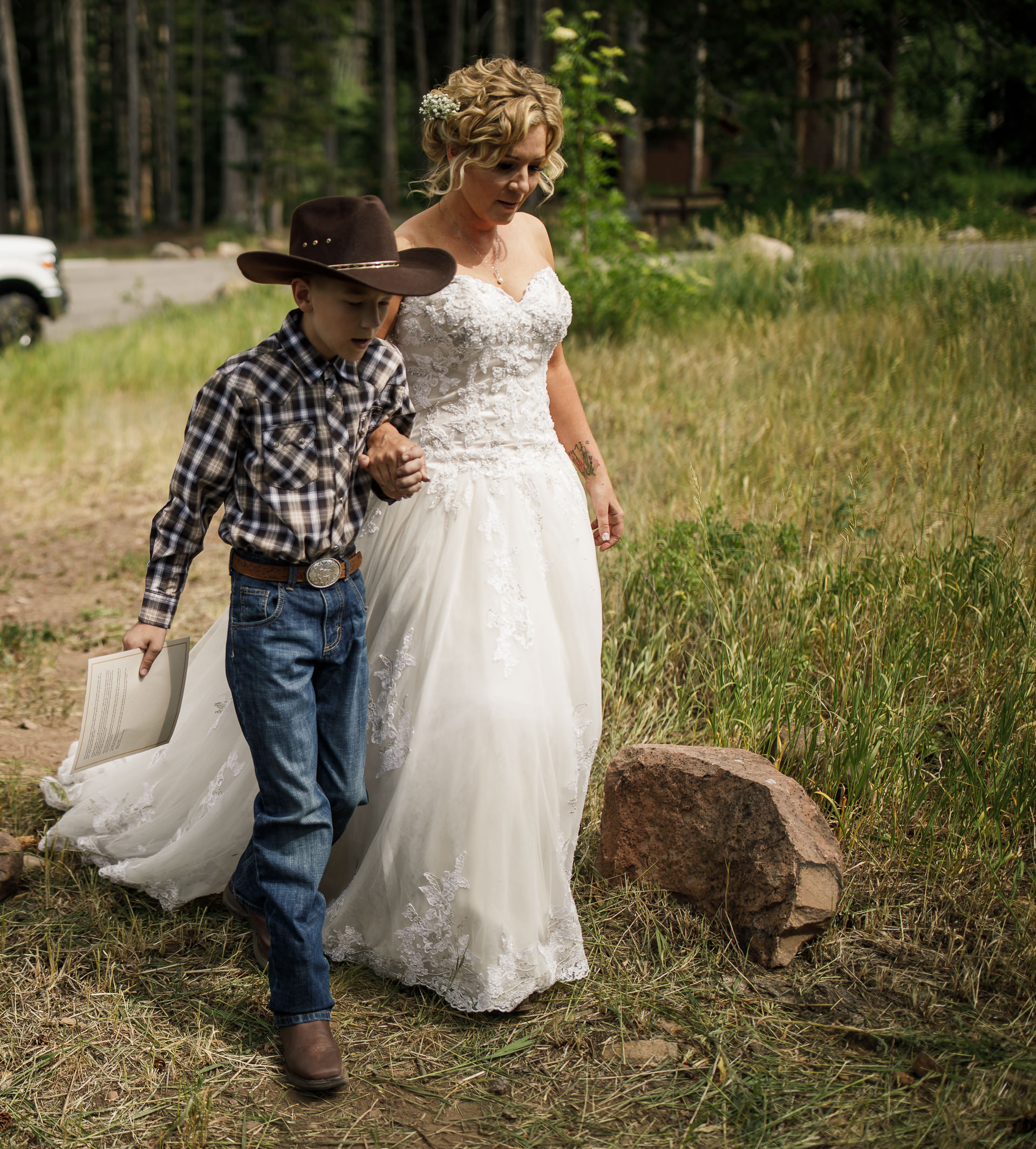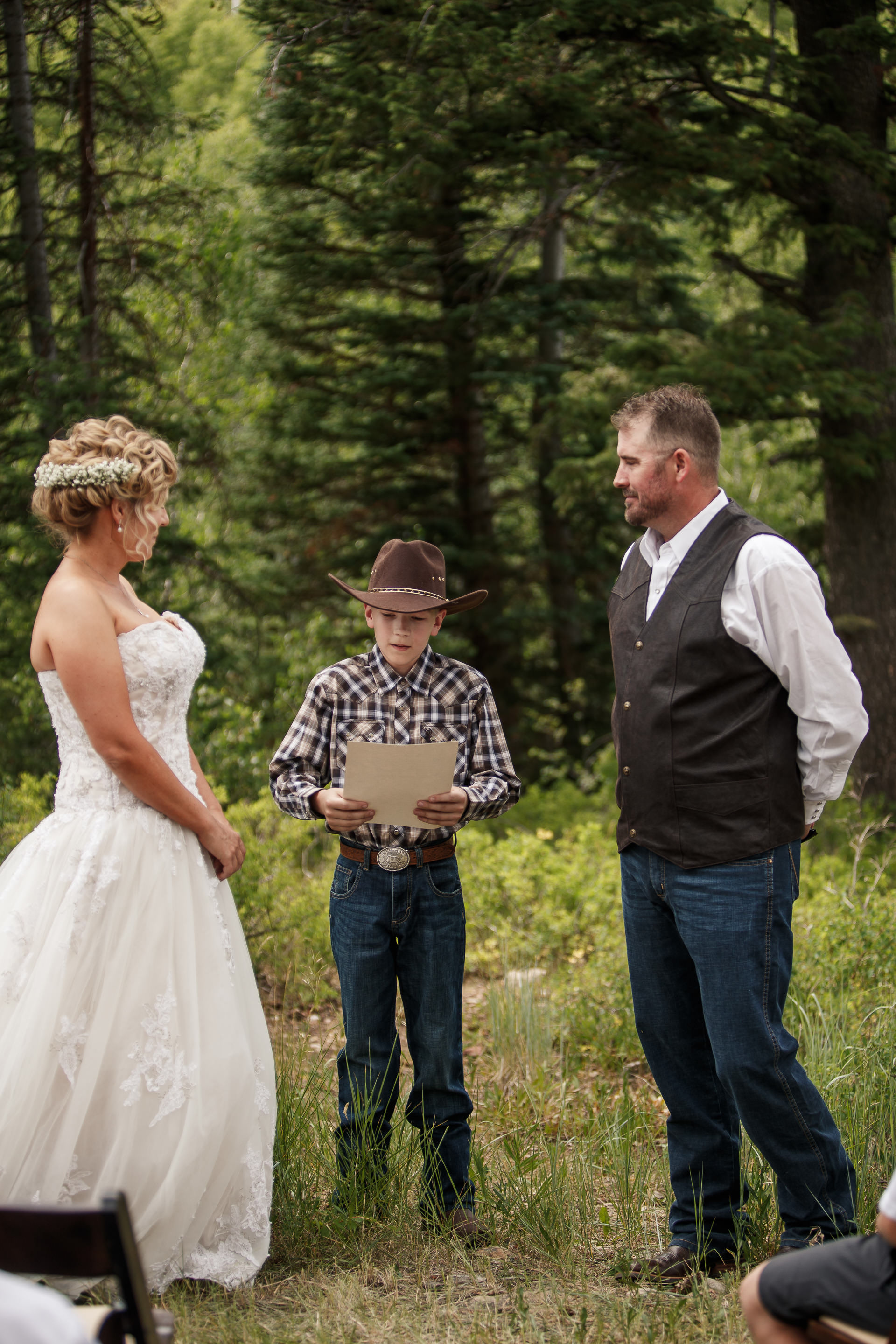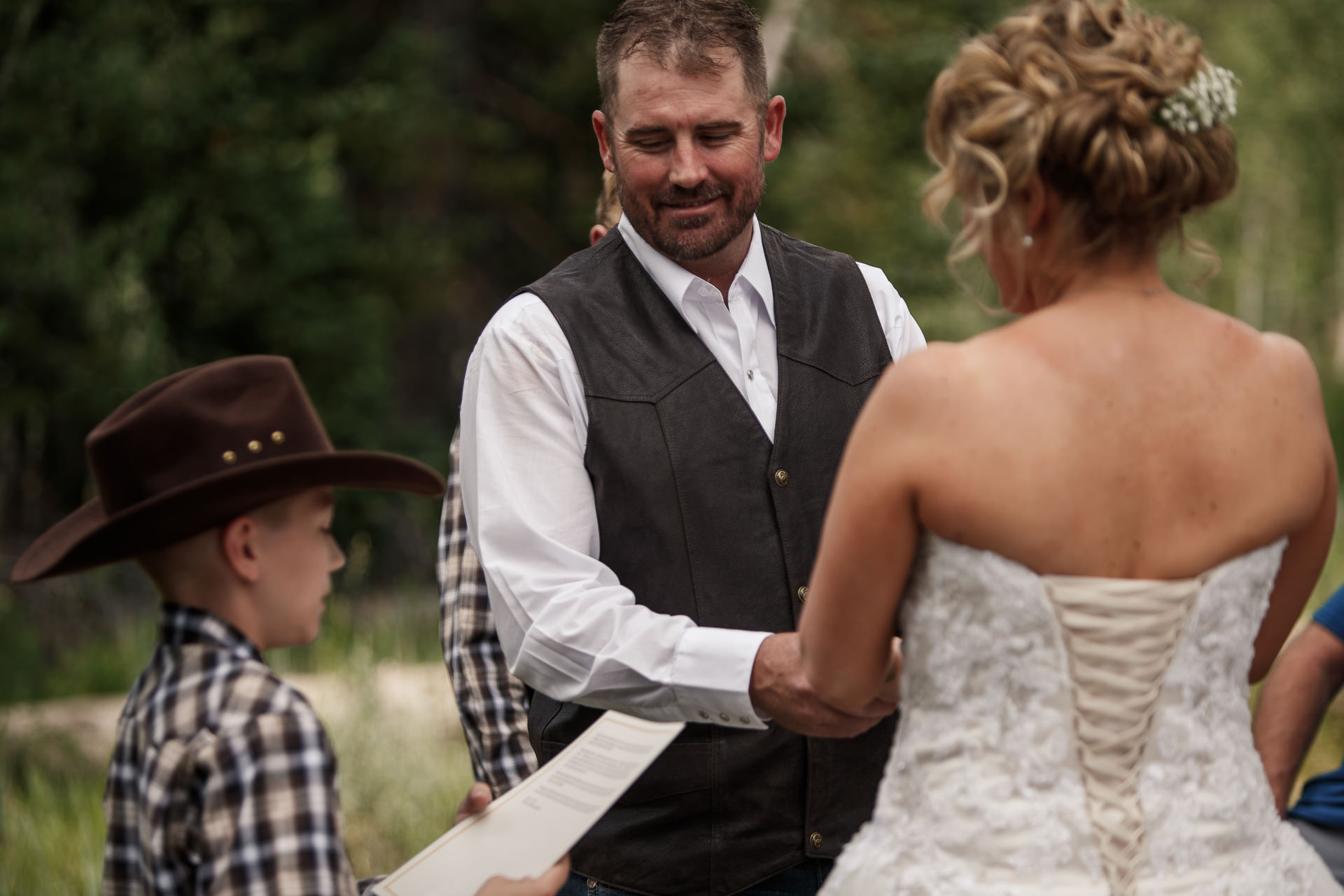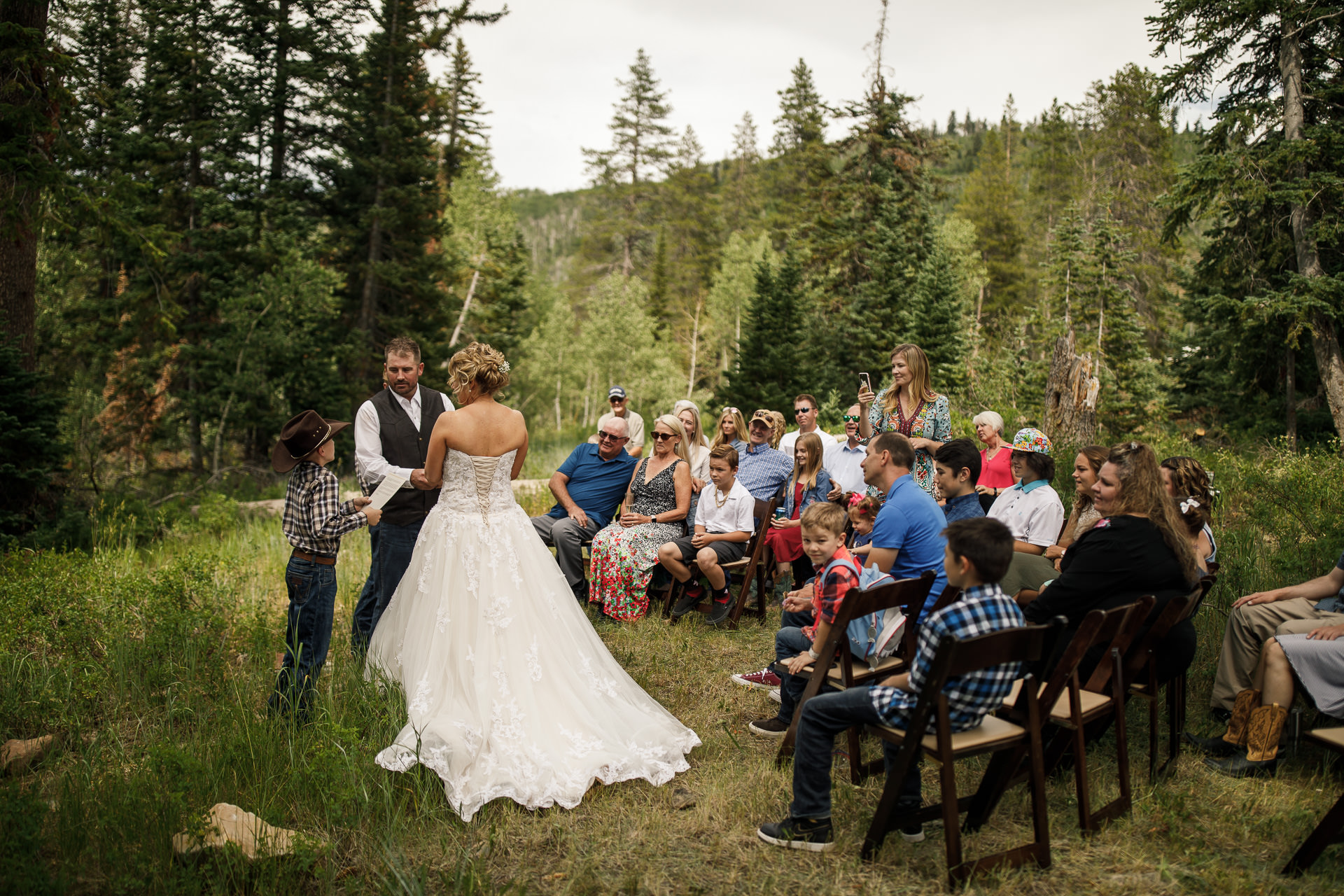 "Do you, E, take my mom to be your lawfully wedded wife", he stated. The little changes that only a proud little boy could make made it so hard to not shed a few (hundred) tears during the ceremony.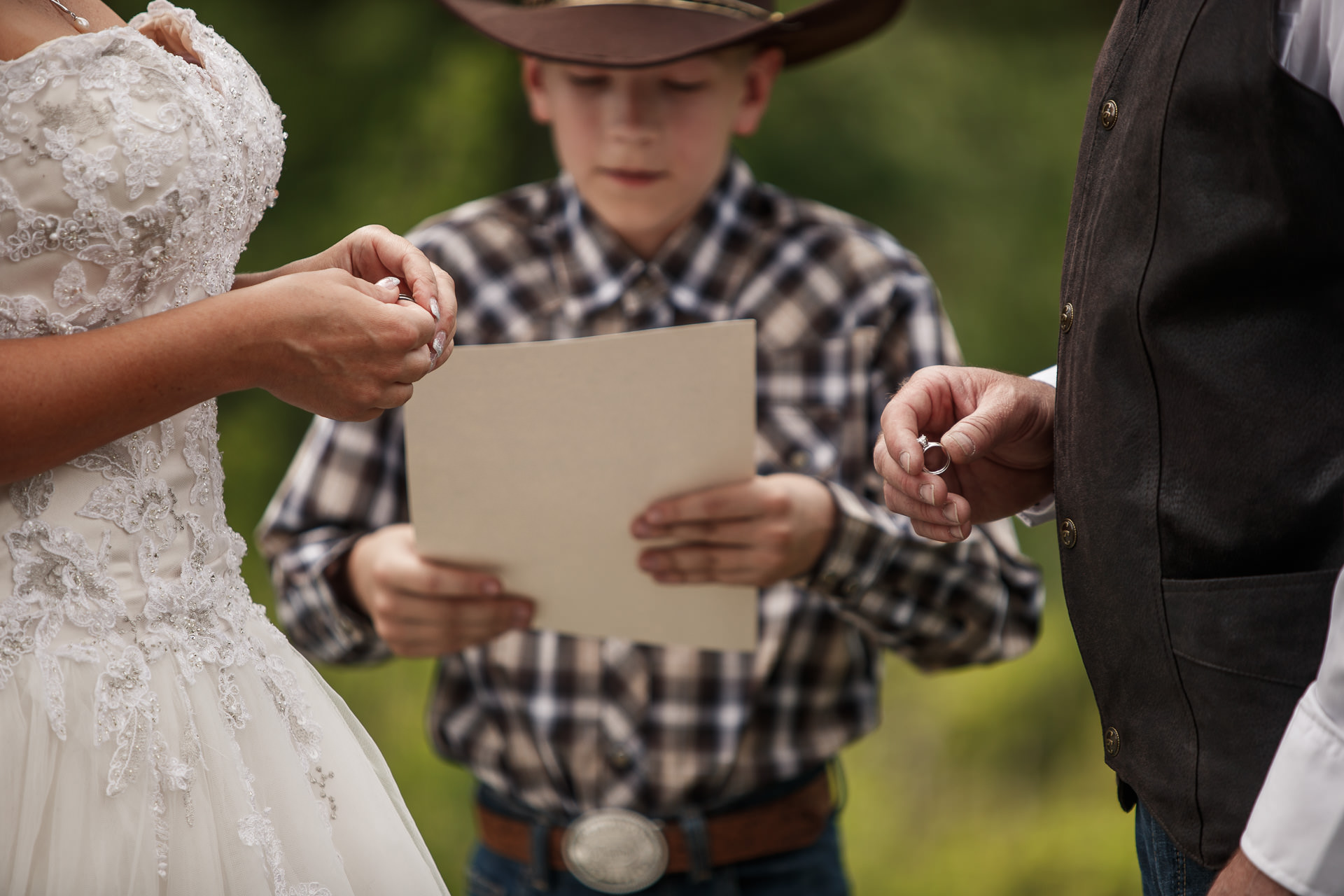 "By the power of grayskull I now pronounce you husband and wife, you may kiss your bride", he said… as I laughed and cried at the same time.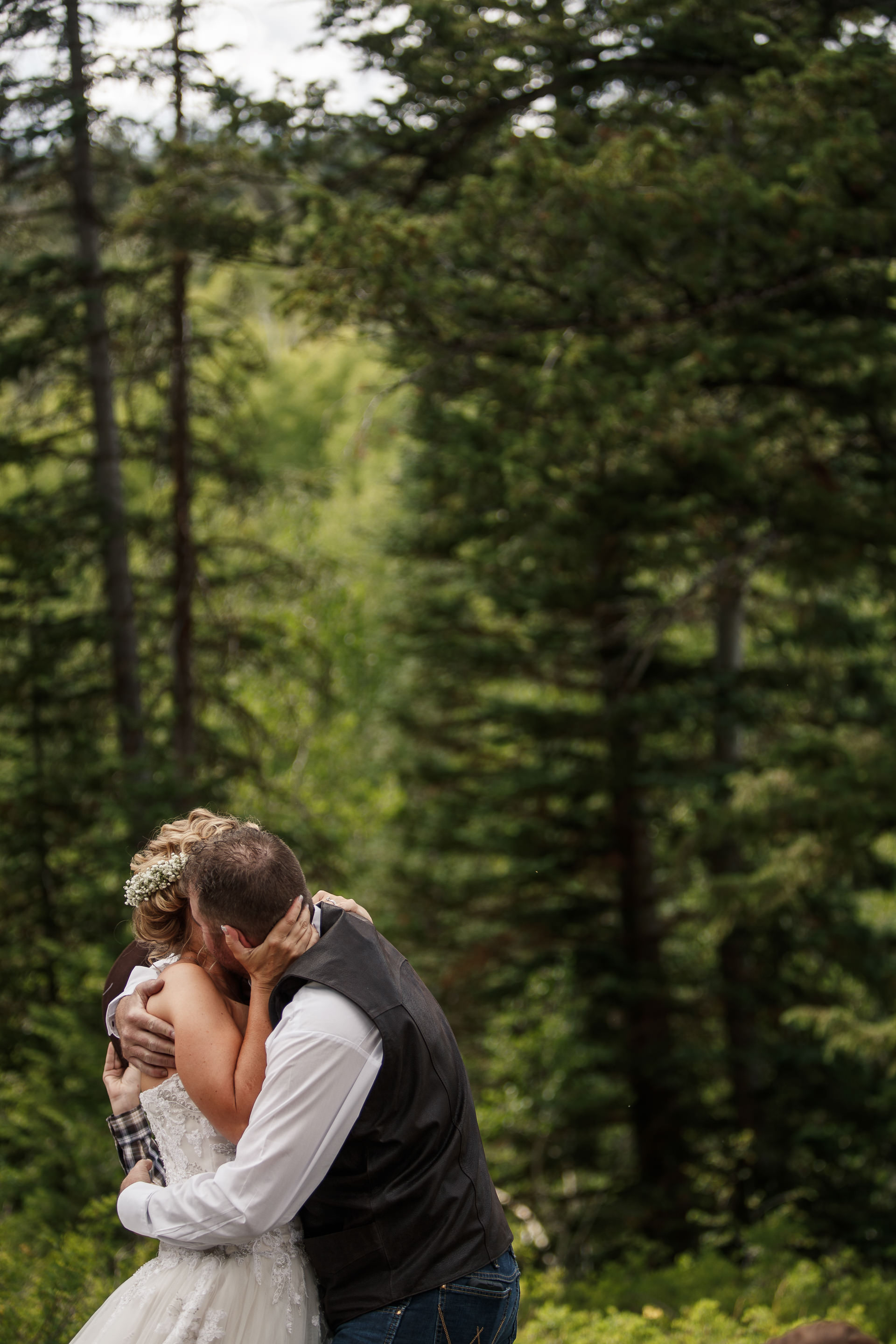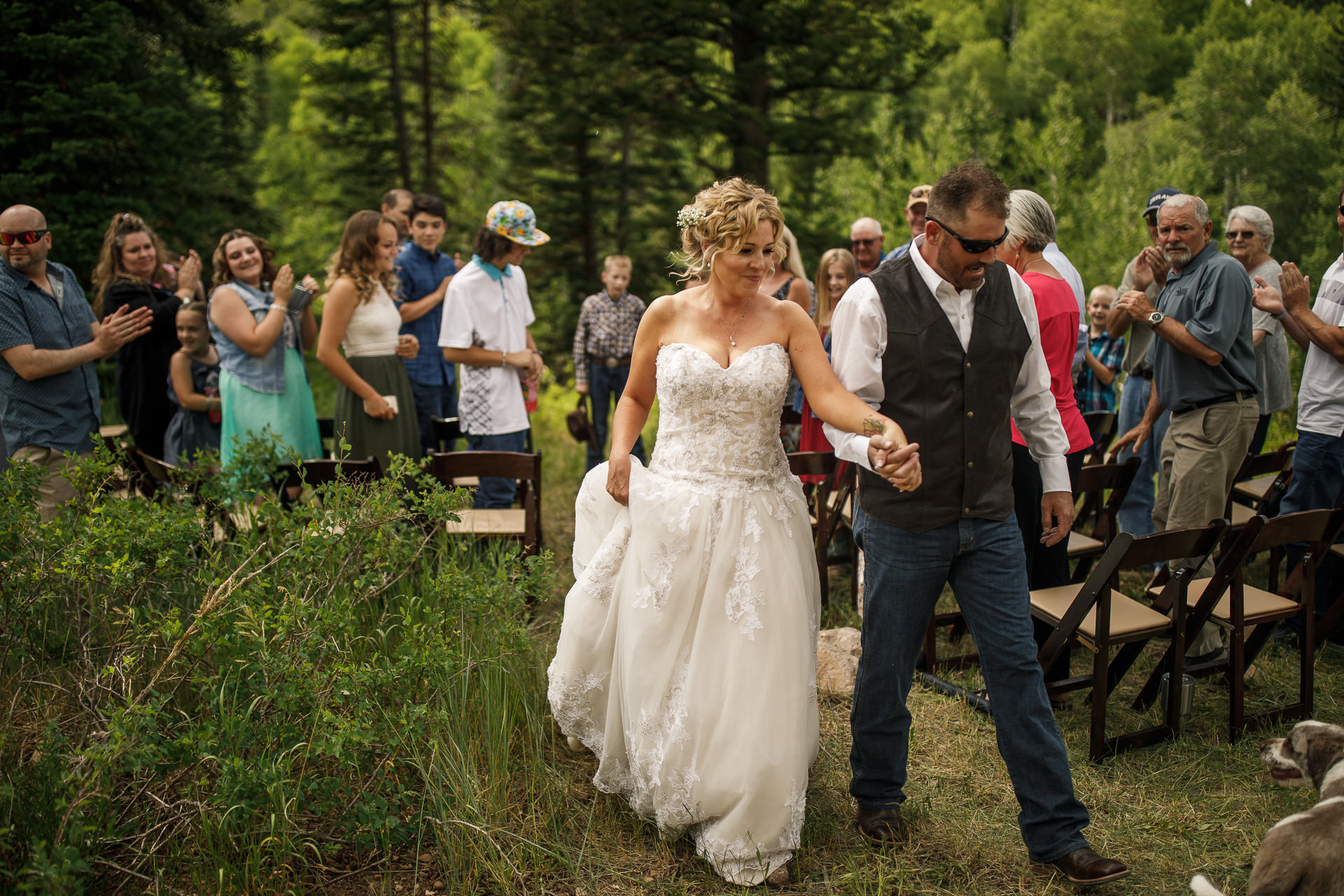 It was here we set off to see how close to the cabin we could take some photos. Don't you worry, that proud little boy wasn't letting his mom out of his sight.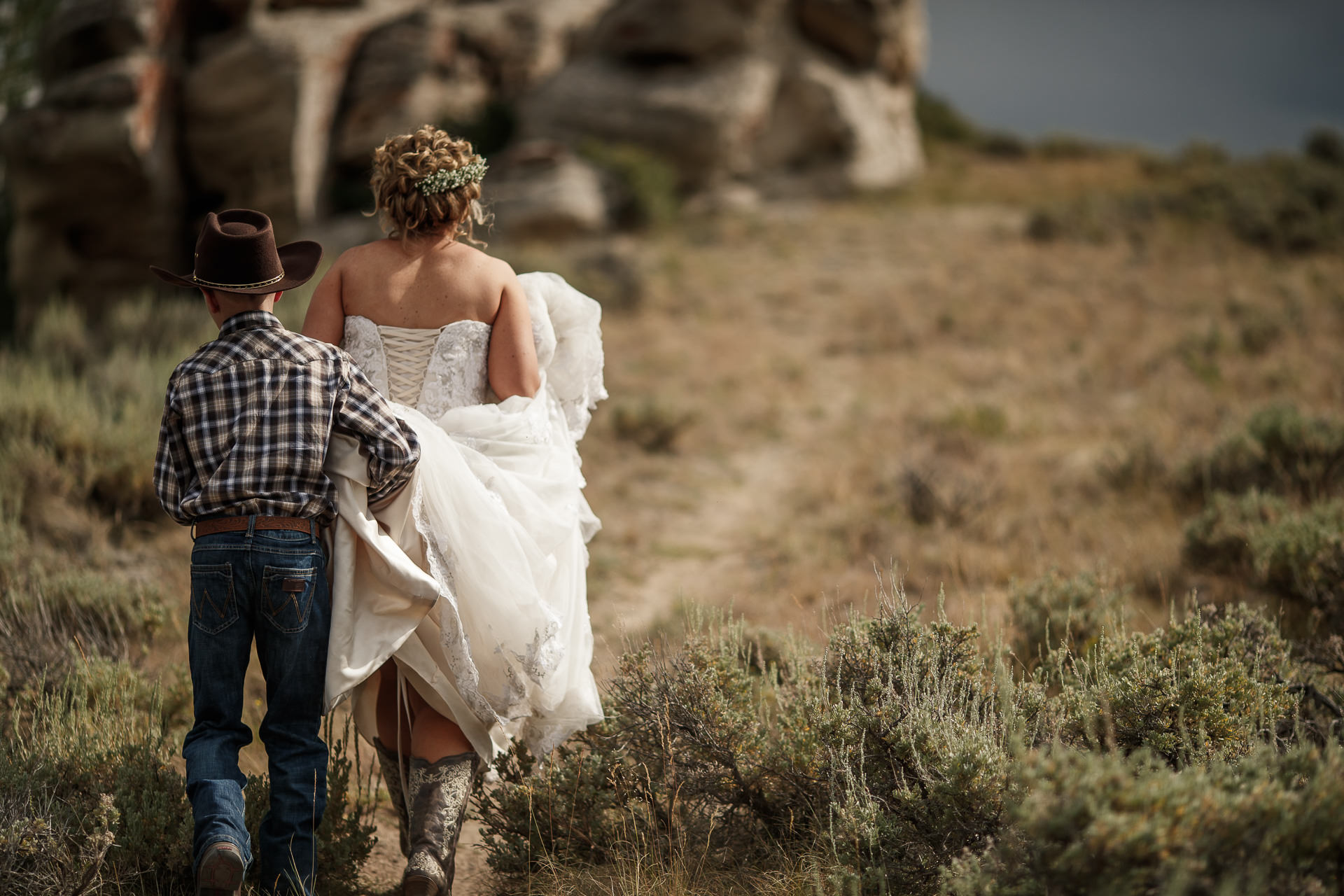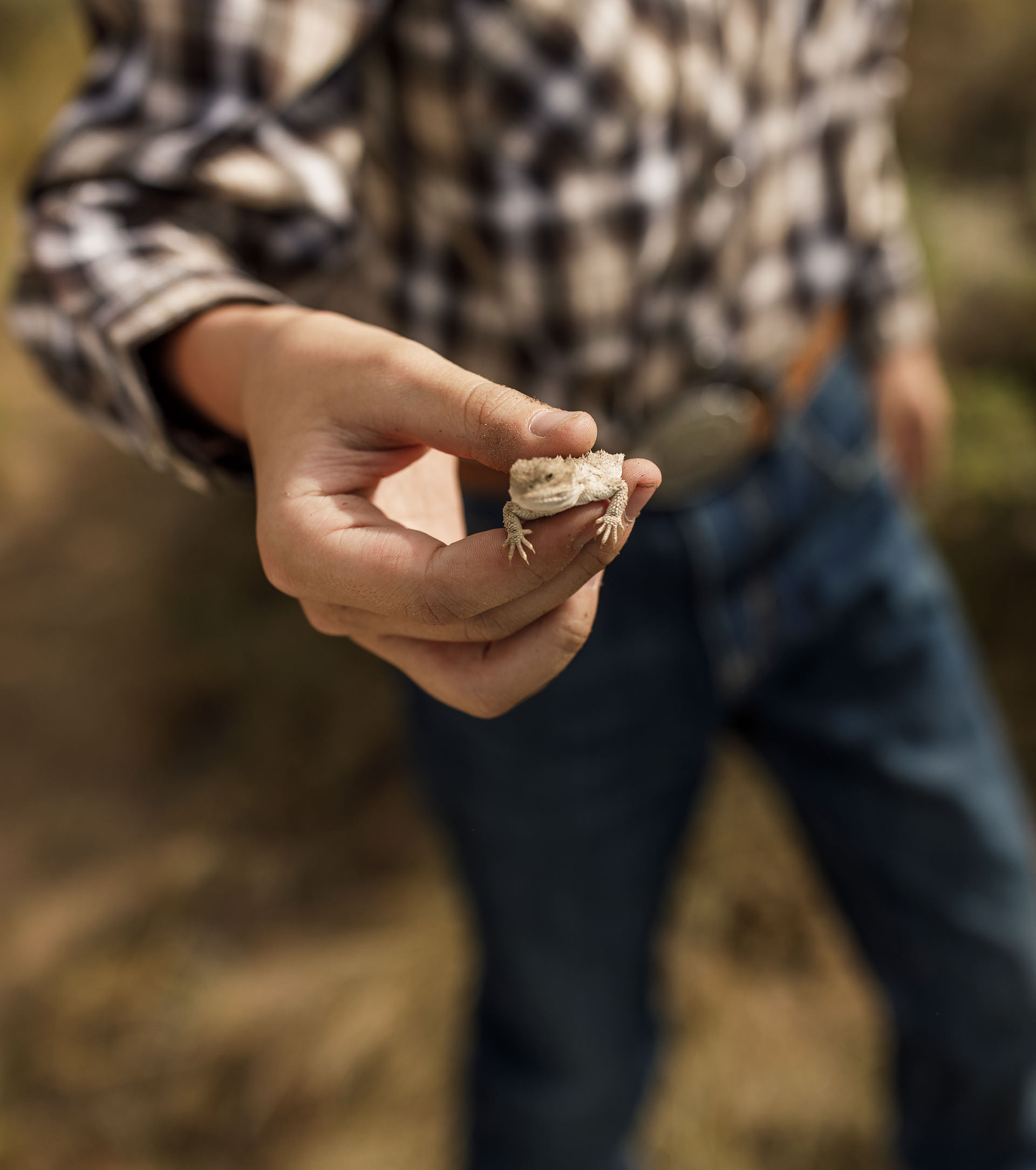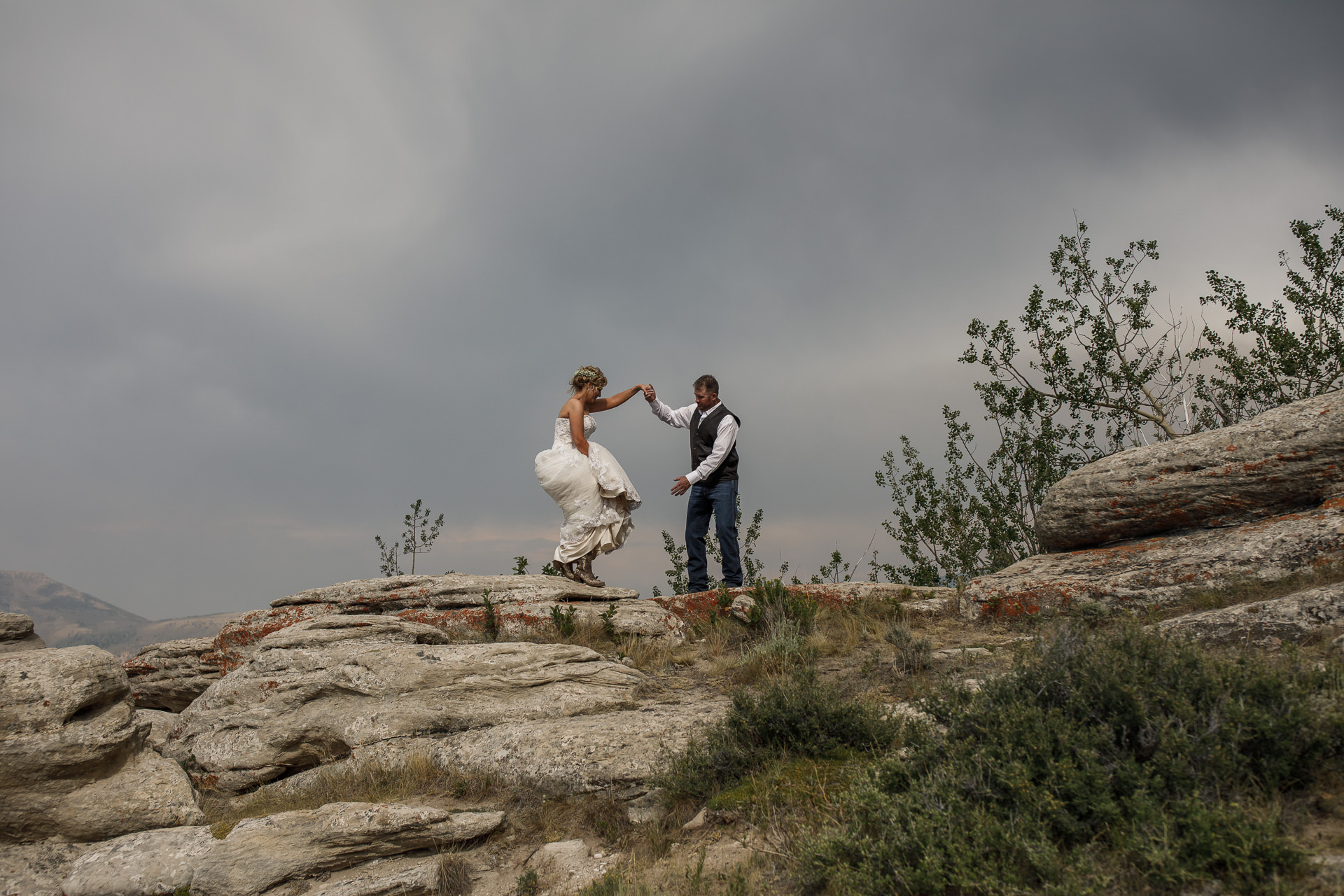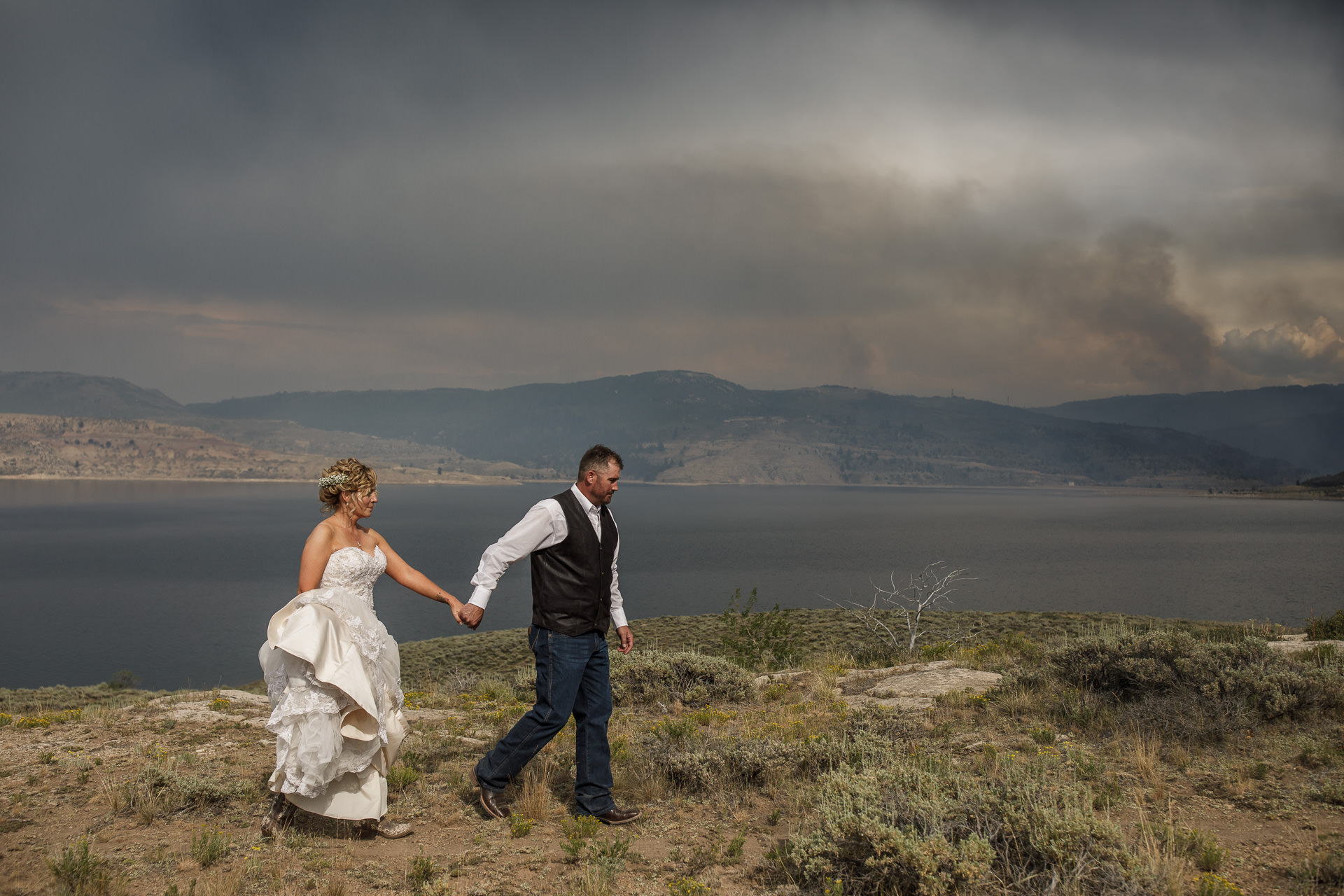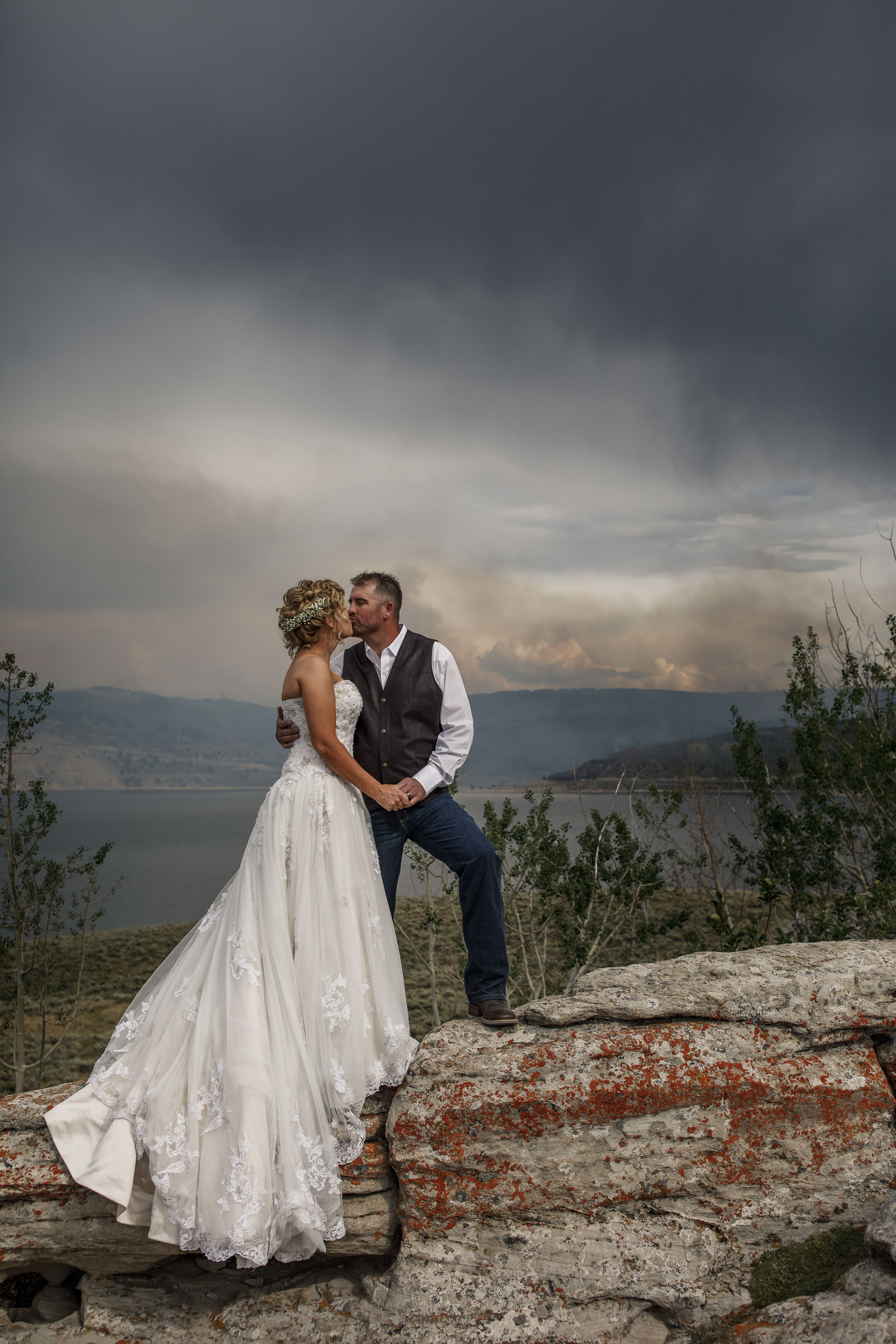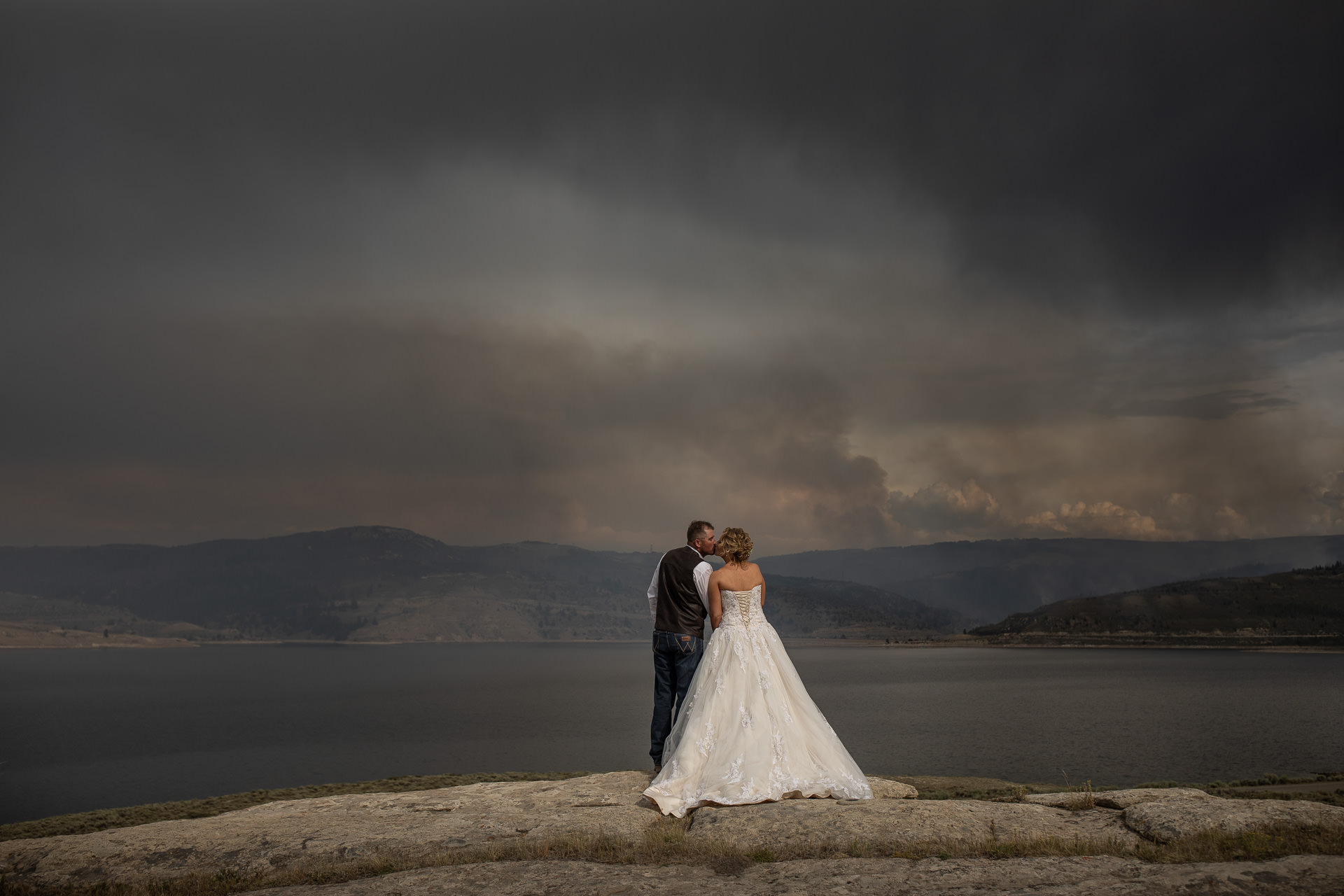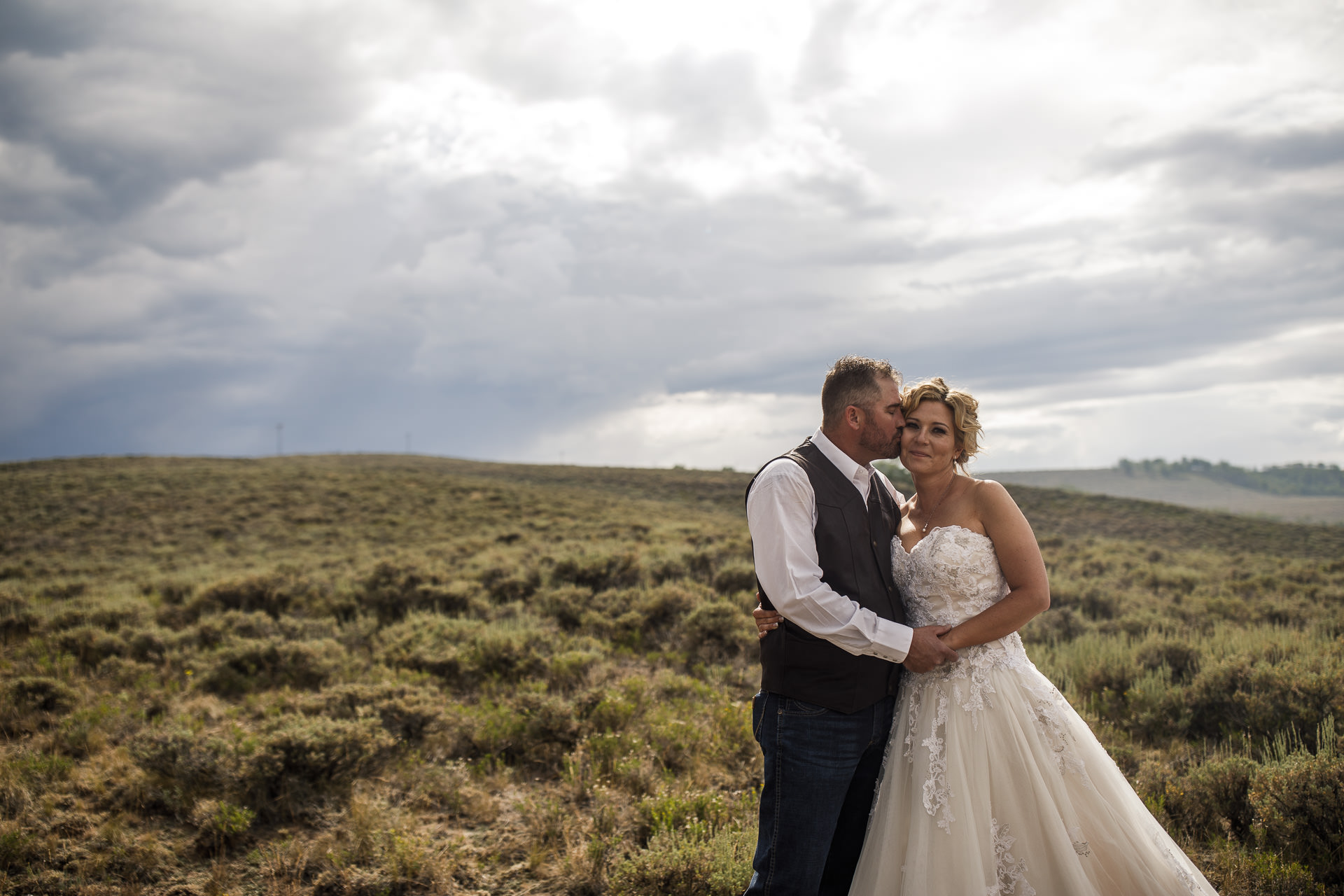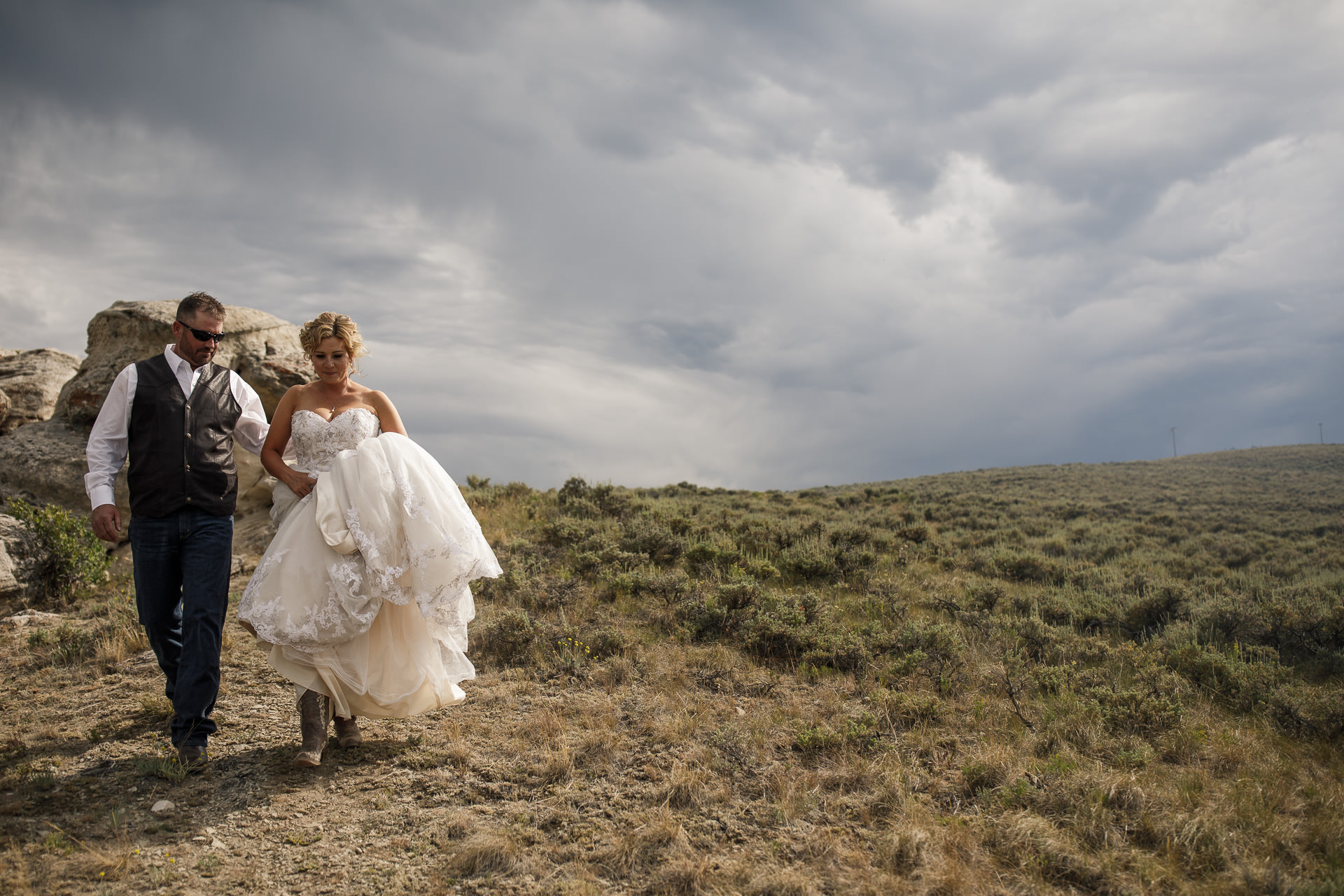 Not All Heroes Wear Capes
We were then told there wasn't a chance we could get any closer to the fire… I knew Tonia and Eric understood but it was still disappointing. As we drove down the freeway we passed two bright green trucks with about 30 people sitting and resting on the side of the road, covered in soot. It was the Dalton Hotshots. Tonia and Eric immediately wanted to stop and thank them for doing everything they have been doing. They were so nice and friendly to the bride and groom and all of them jumped up from resting to come over and take a photo with the bride and groom. Eric continued to thank each and every one of the Hotshots and shake their hand for all their hard work. He tried to hide it but I saw a small tear forming in his eyes with each hand he shook.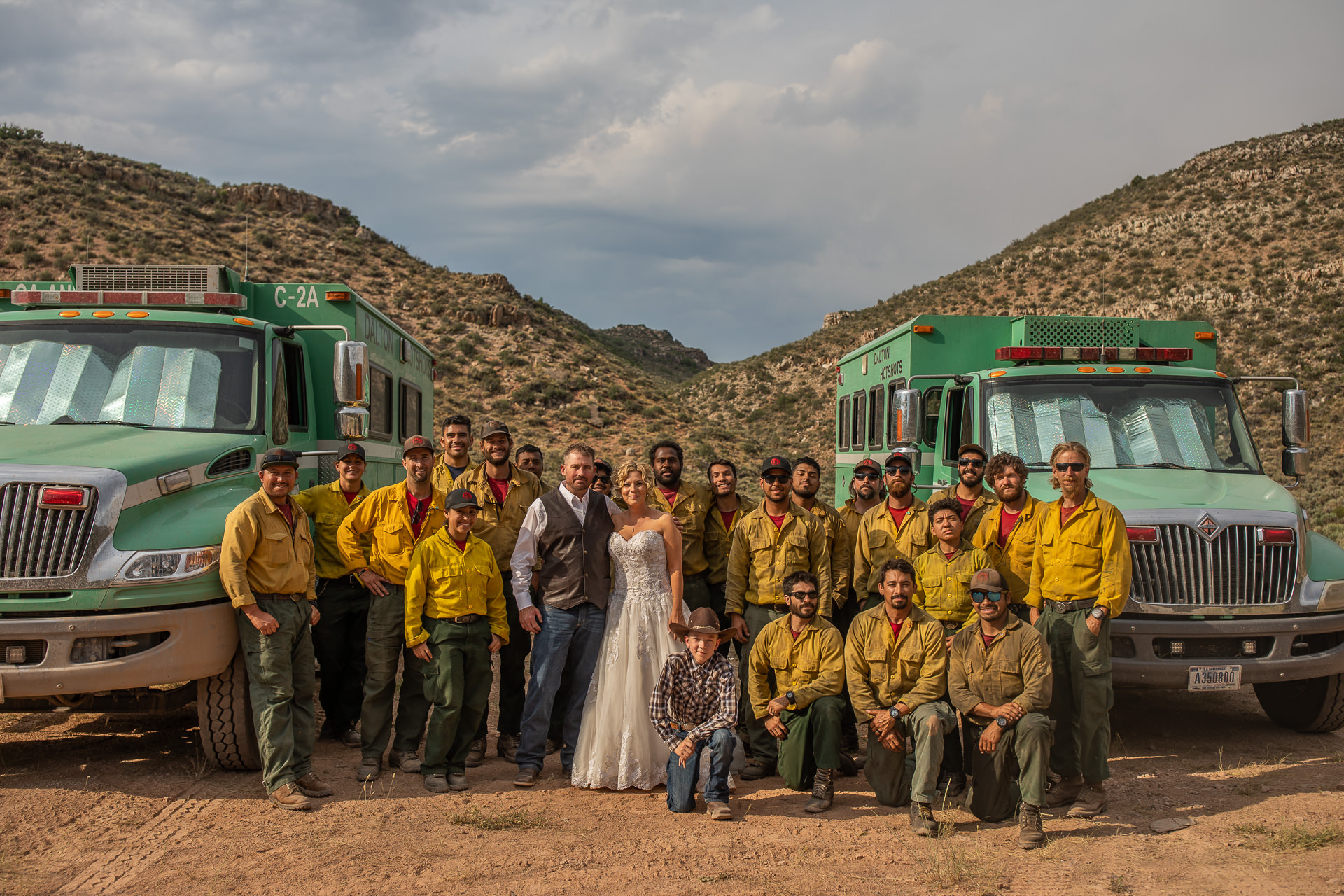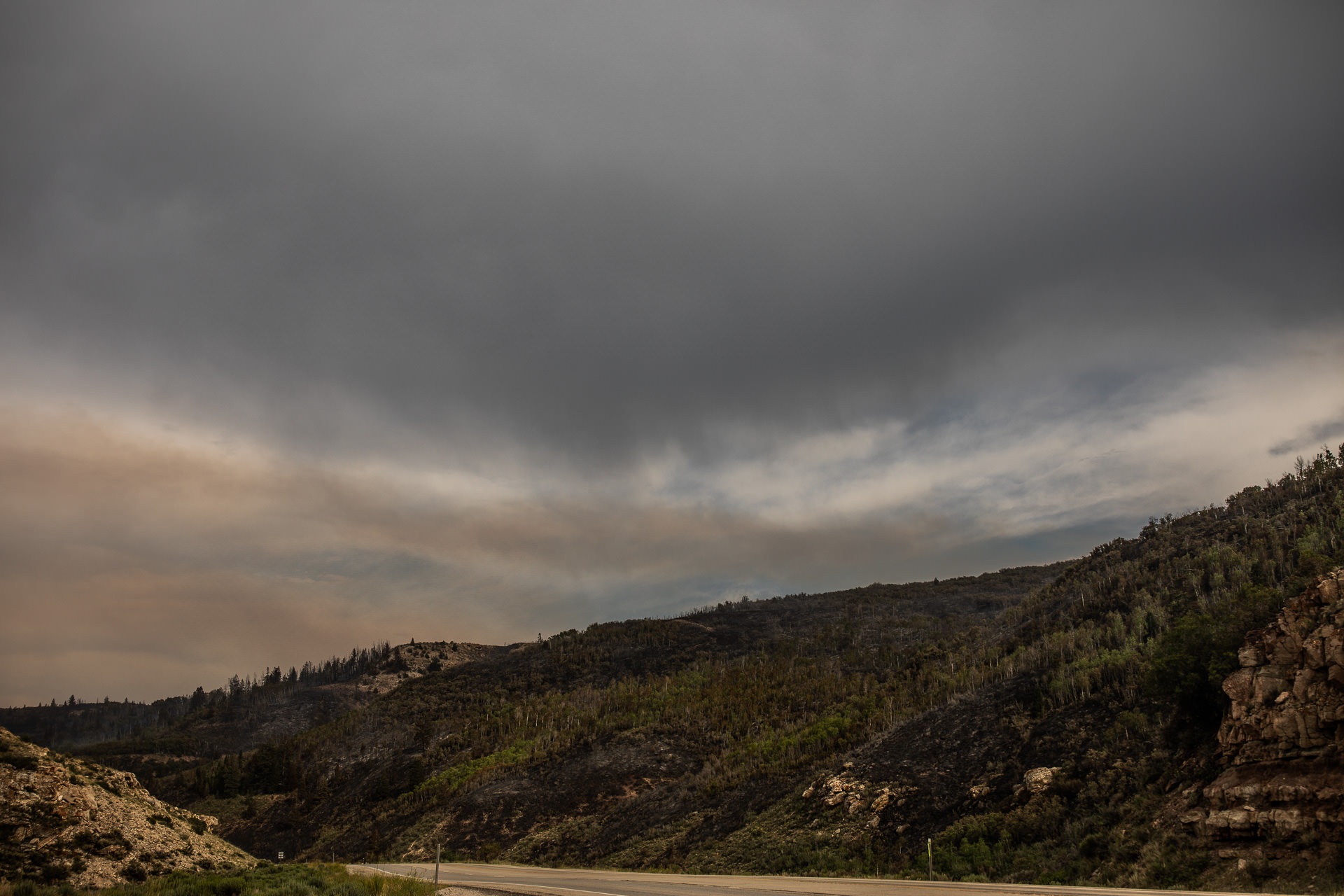 We didn't get to take any photos by the cabin – We got better! We got a portrait of the brave men and women that saved Eric's great grandfather's cabin. Thank you again Dalton Hotshots.
Back to the wedding to finish off the night with dancing and pizza.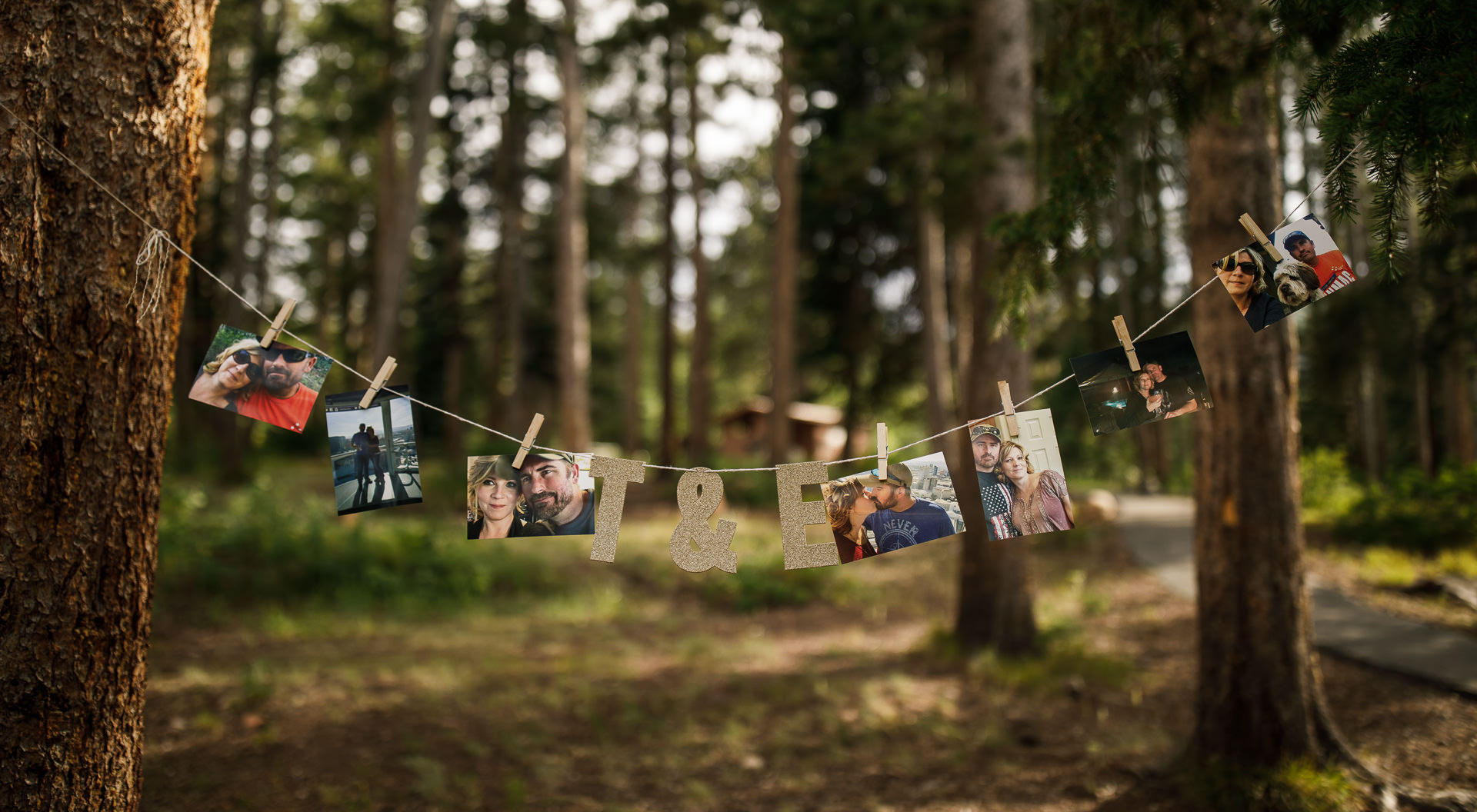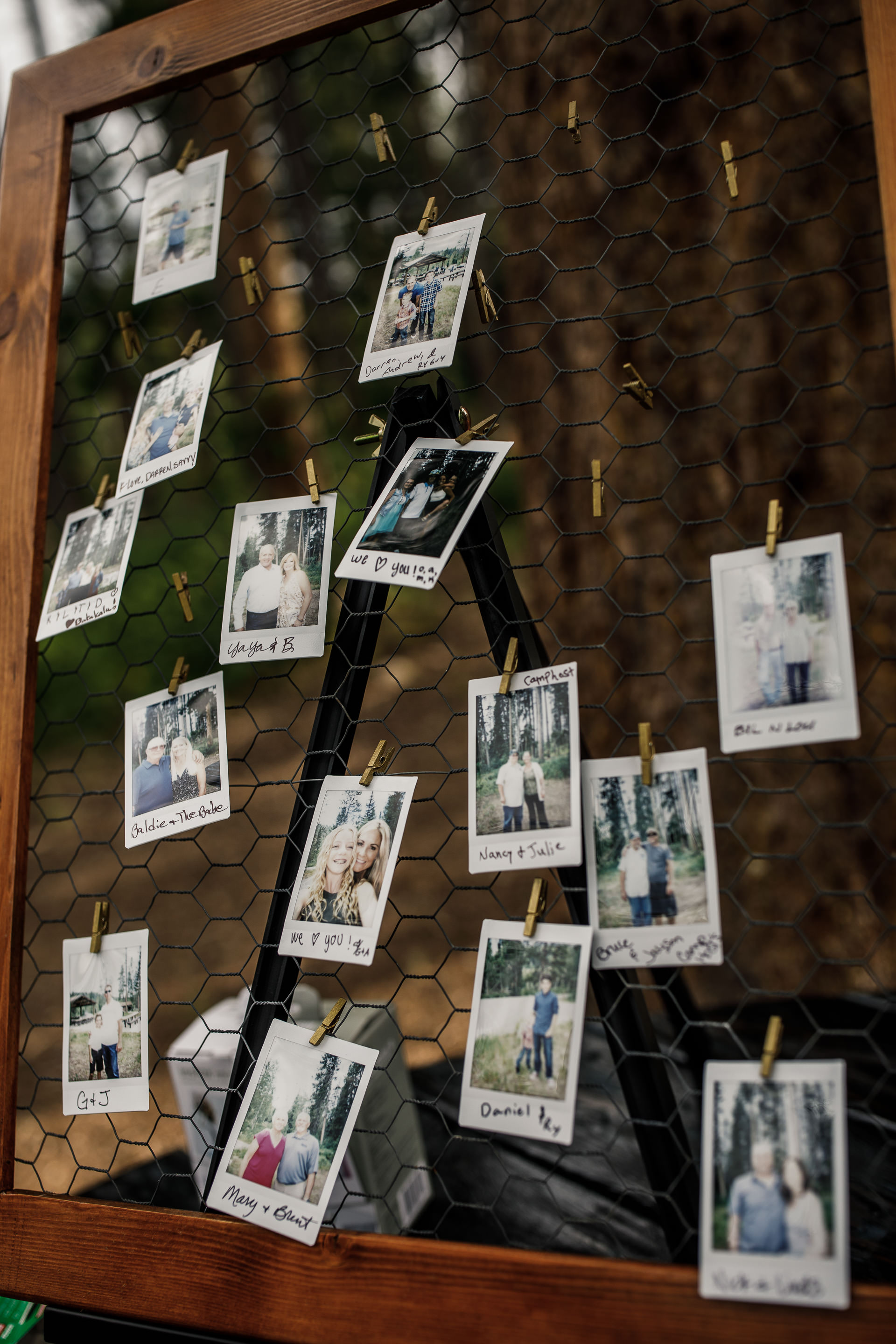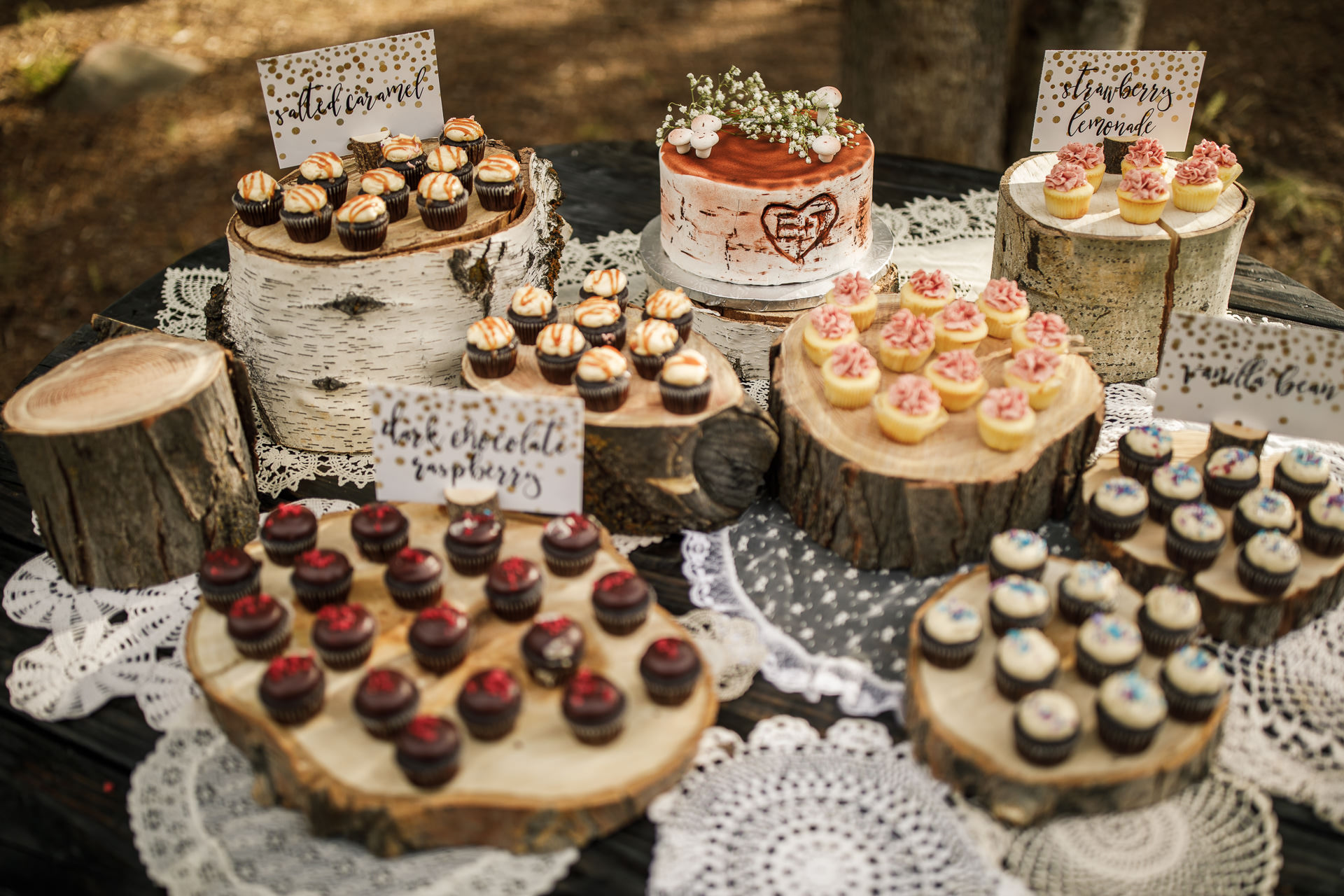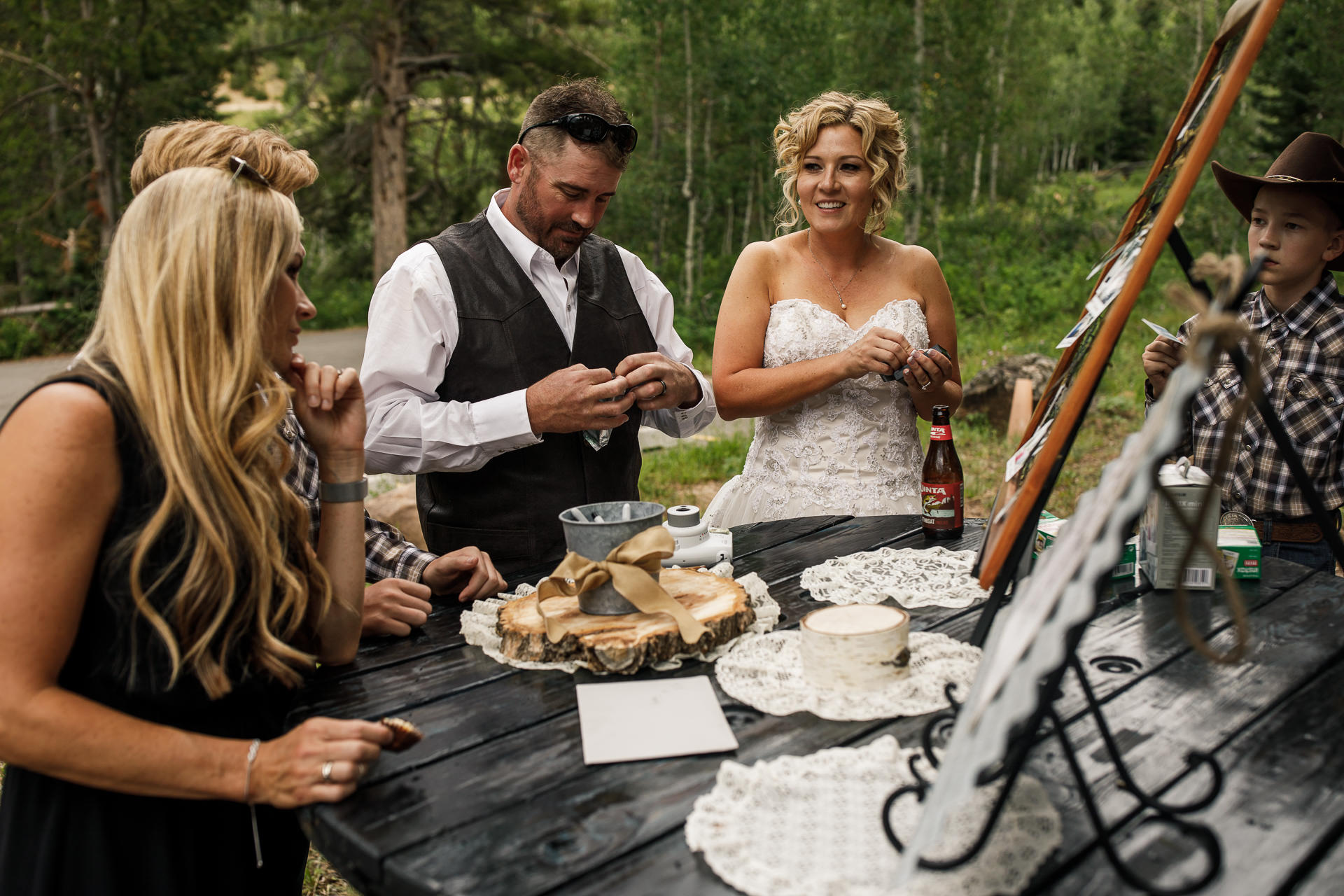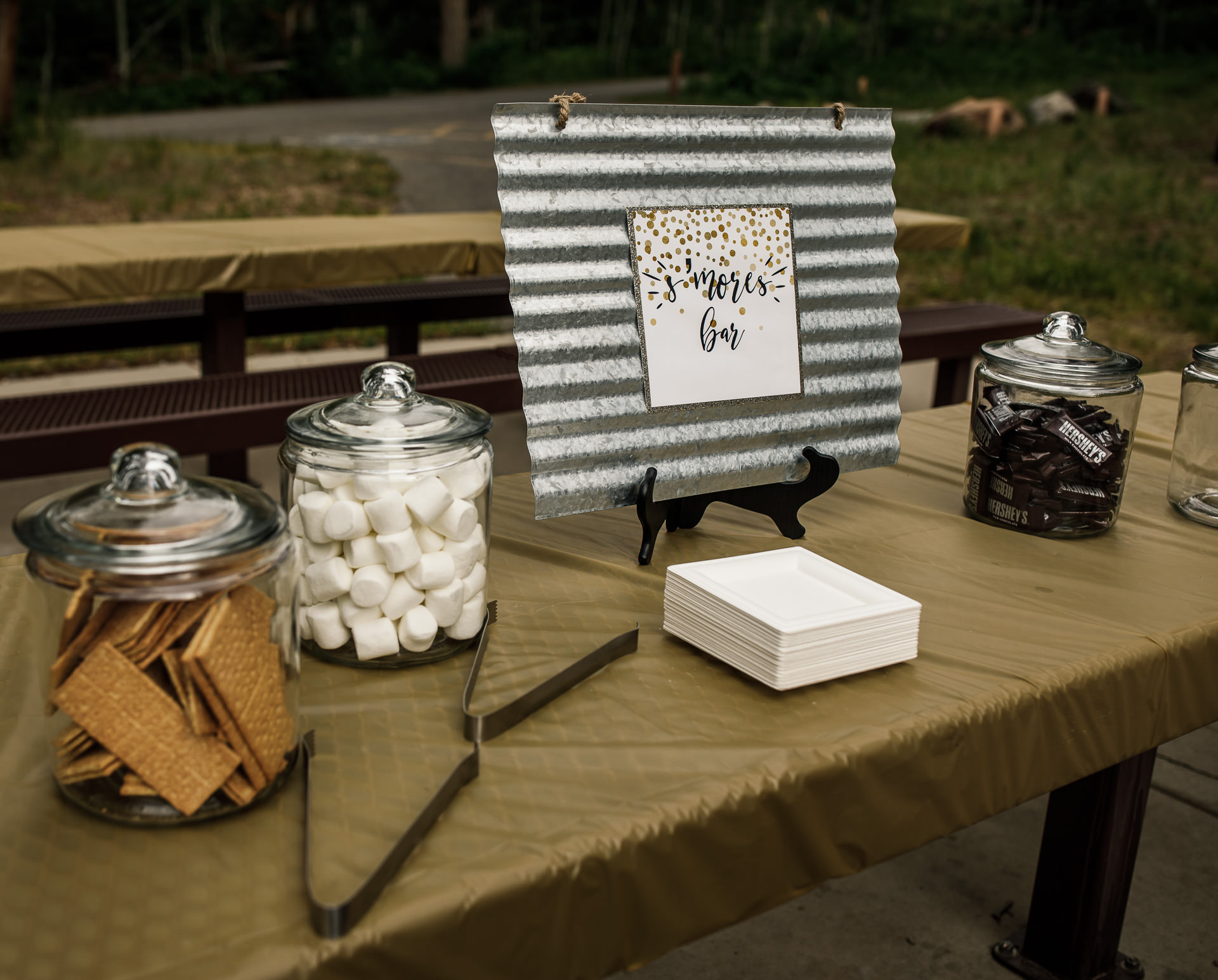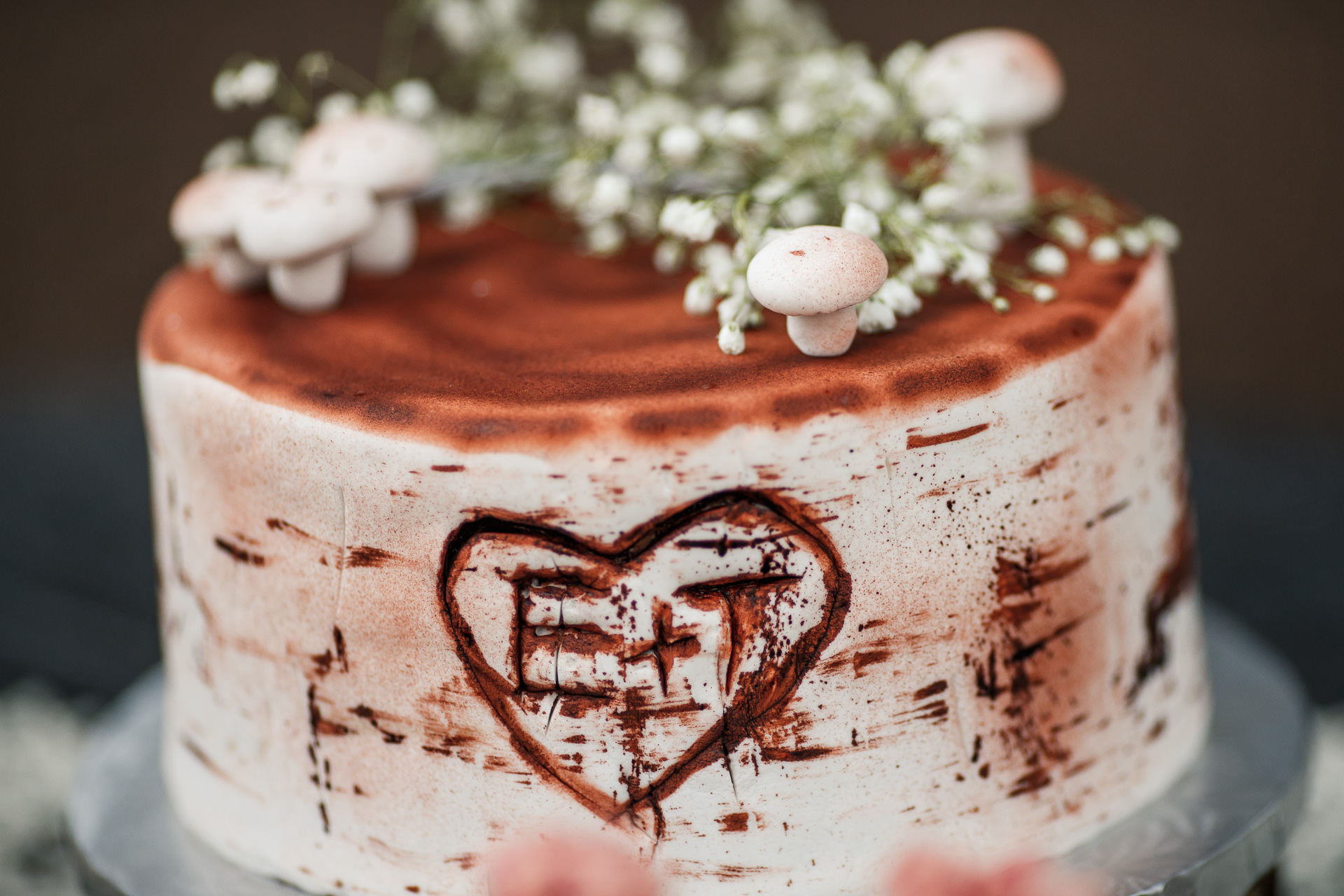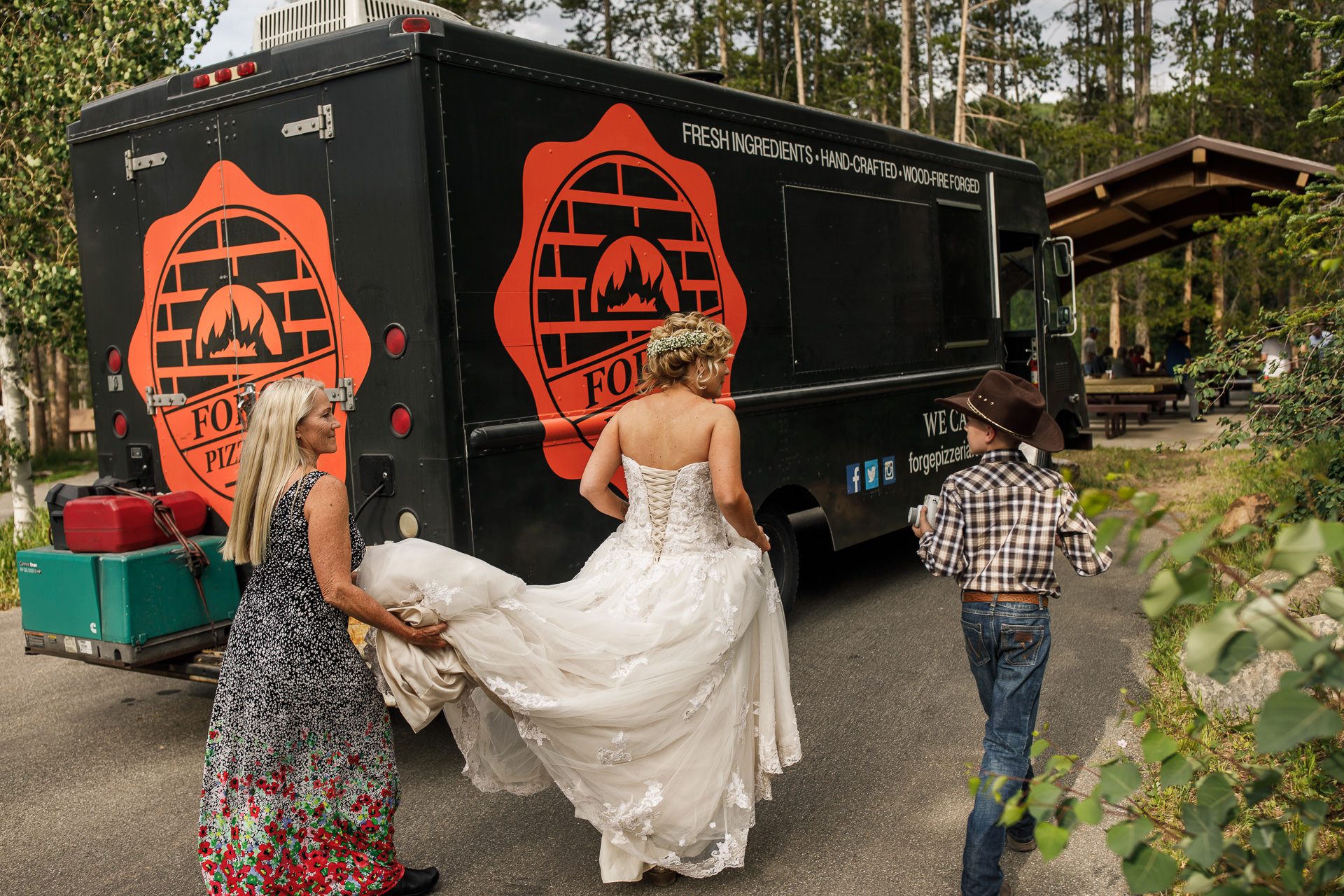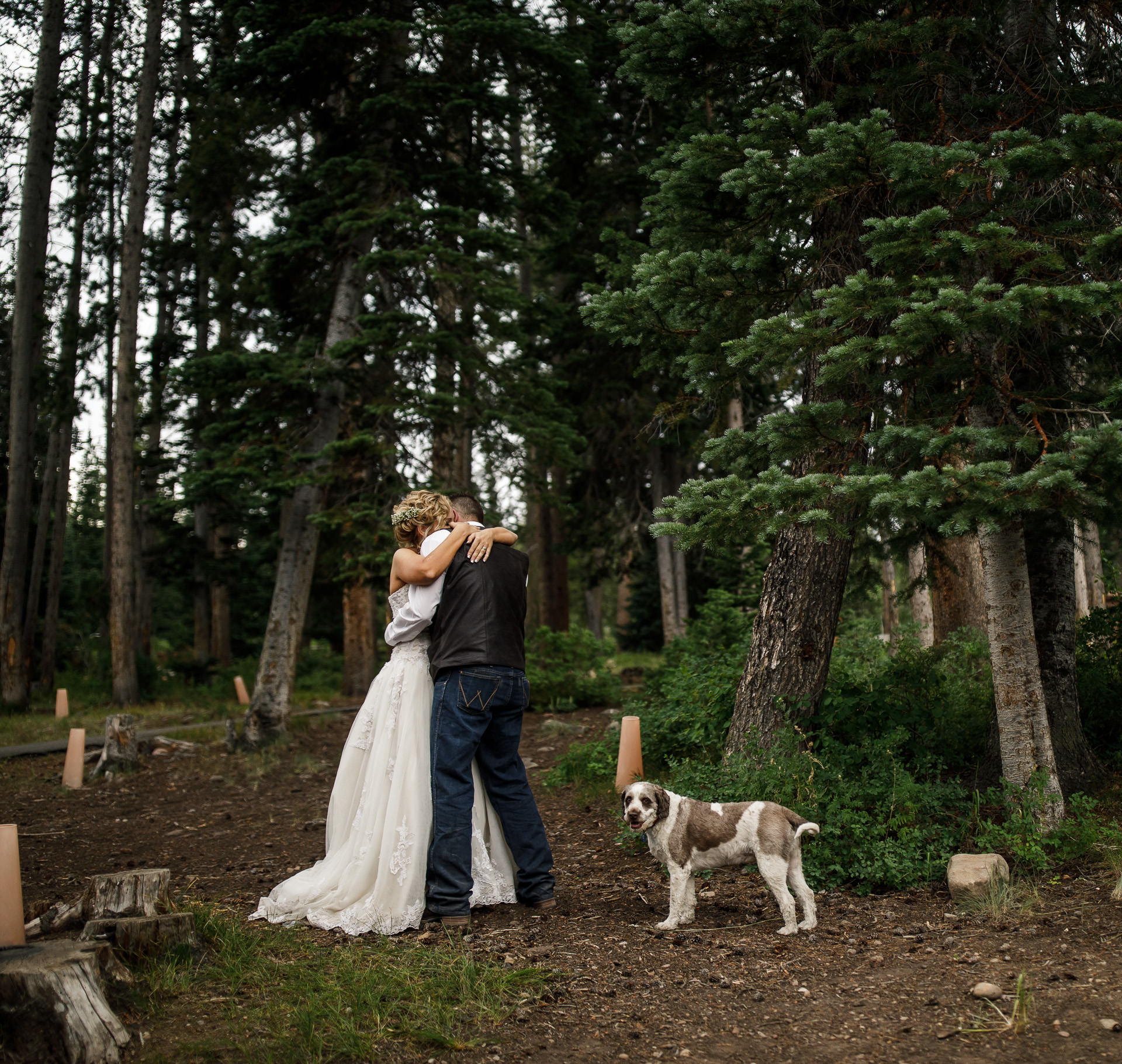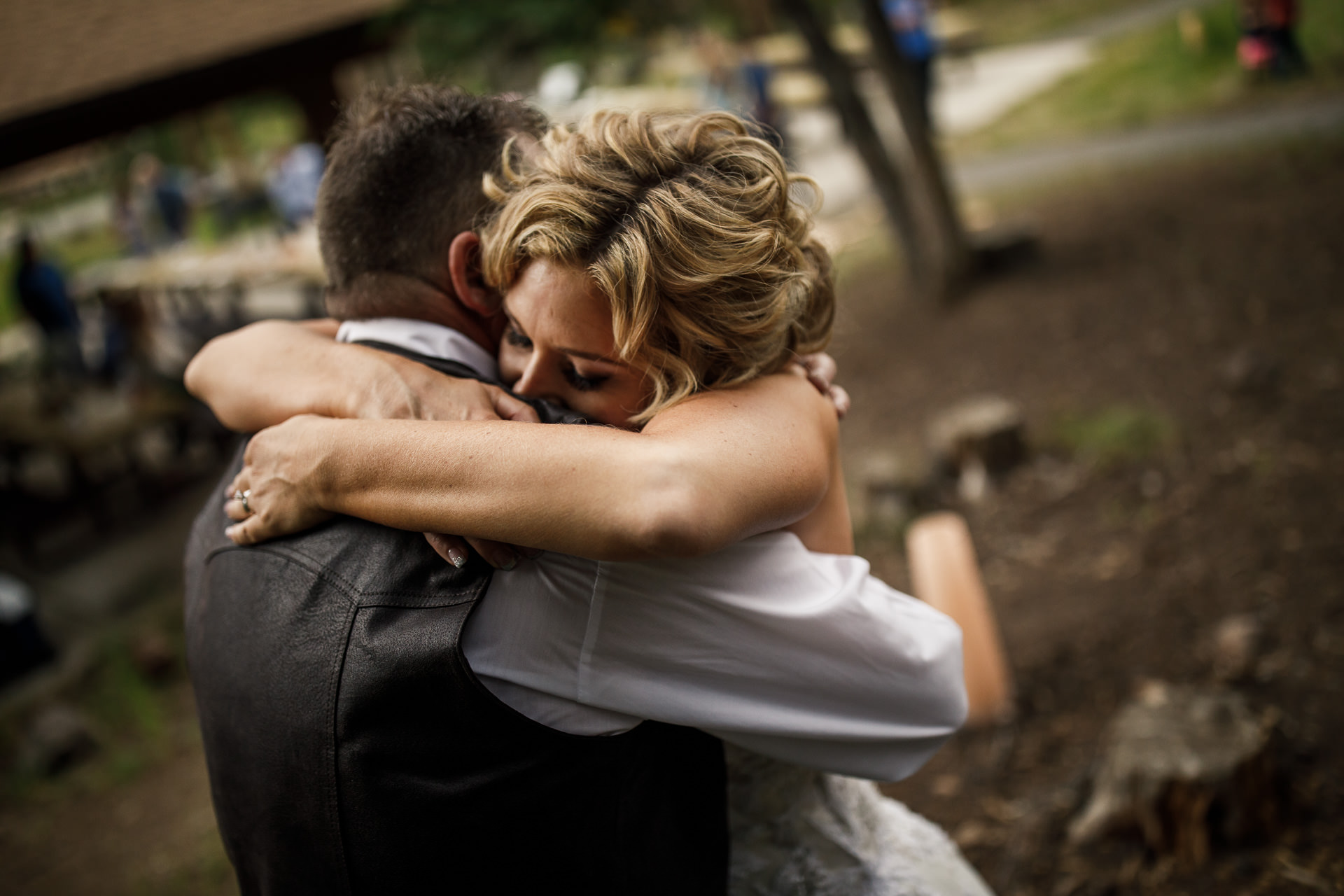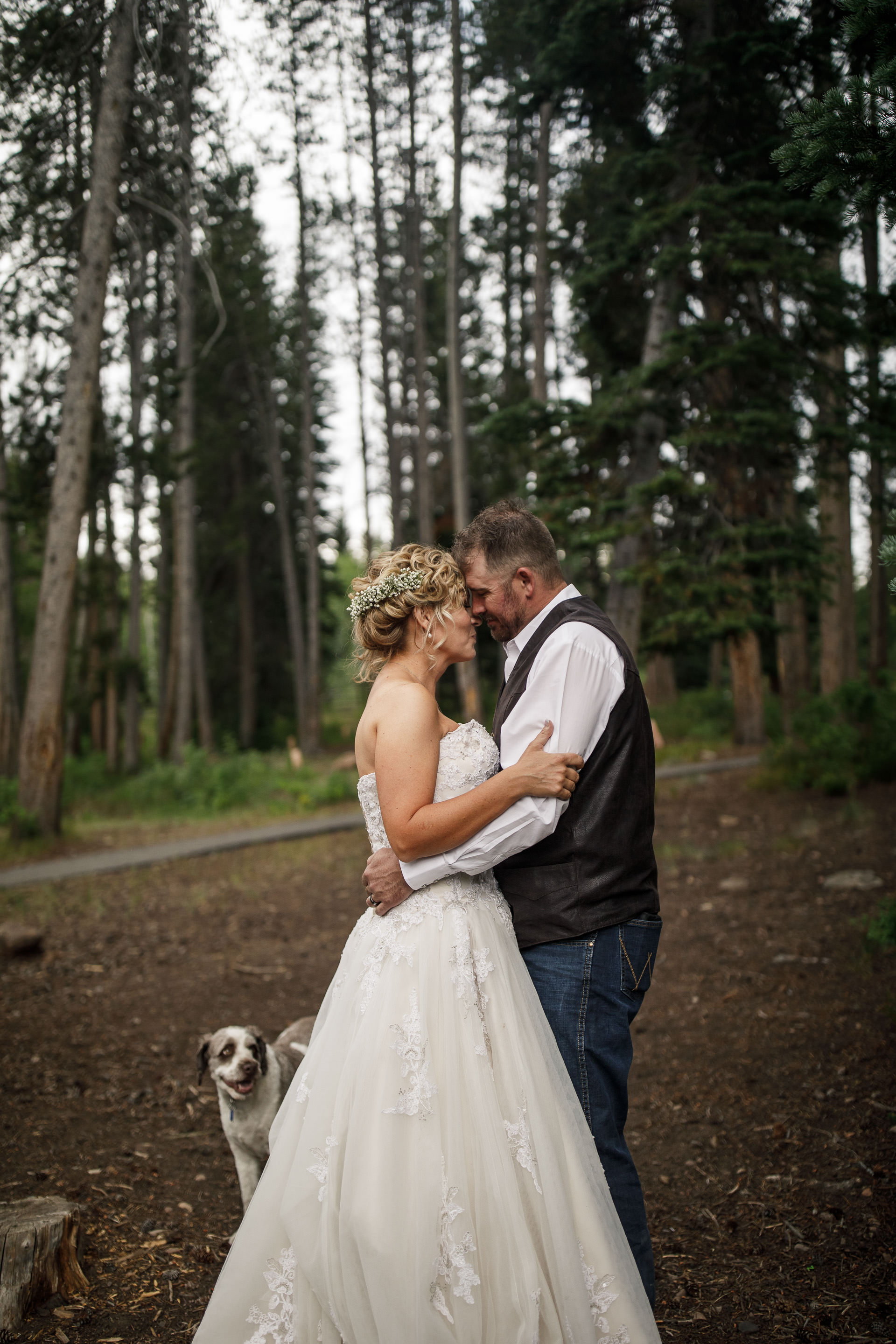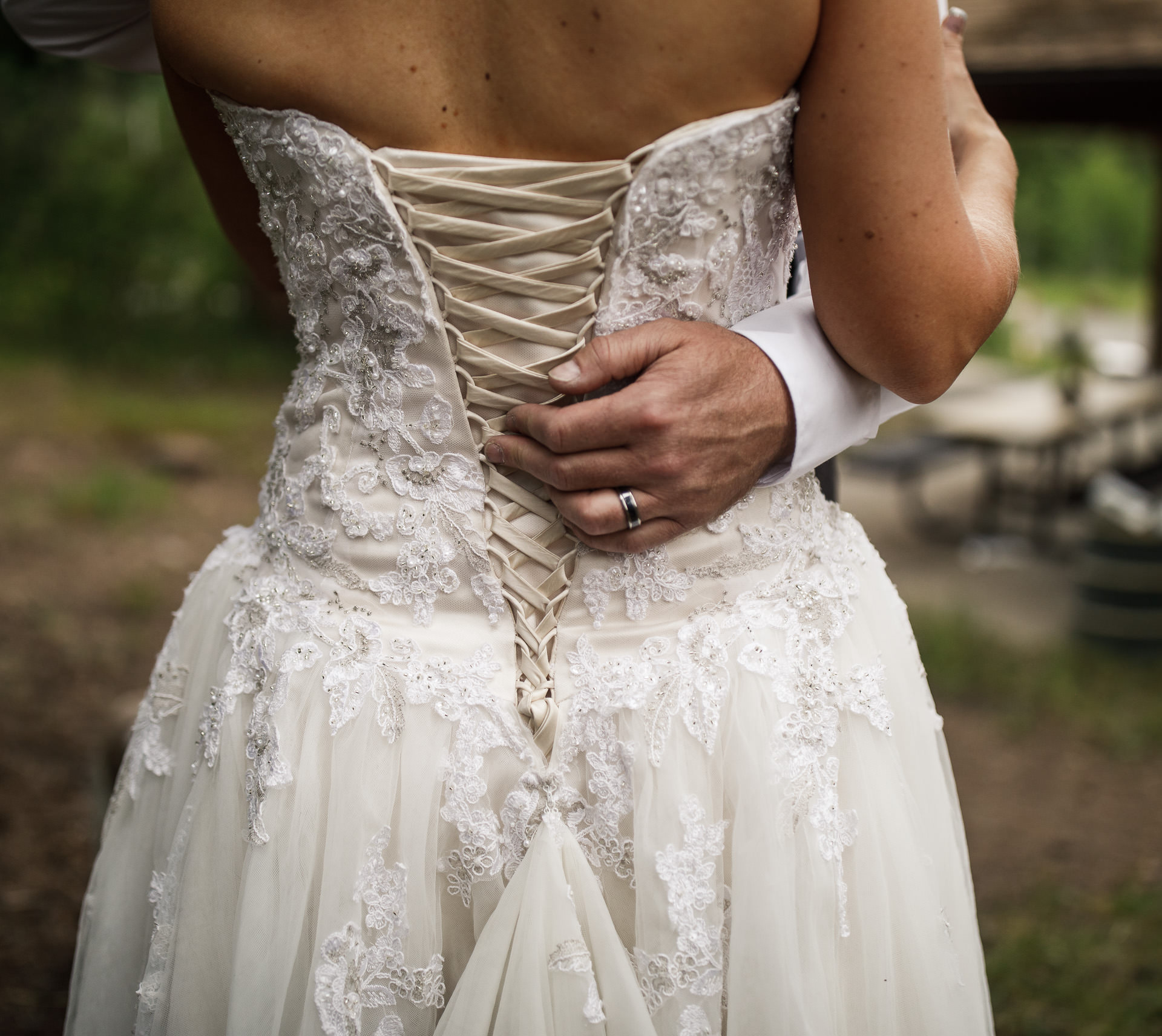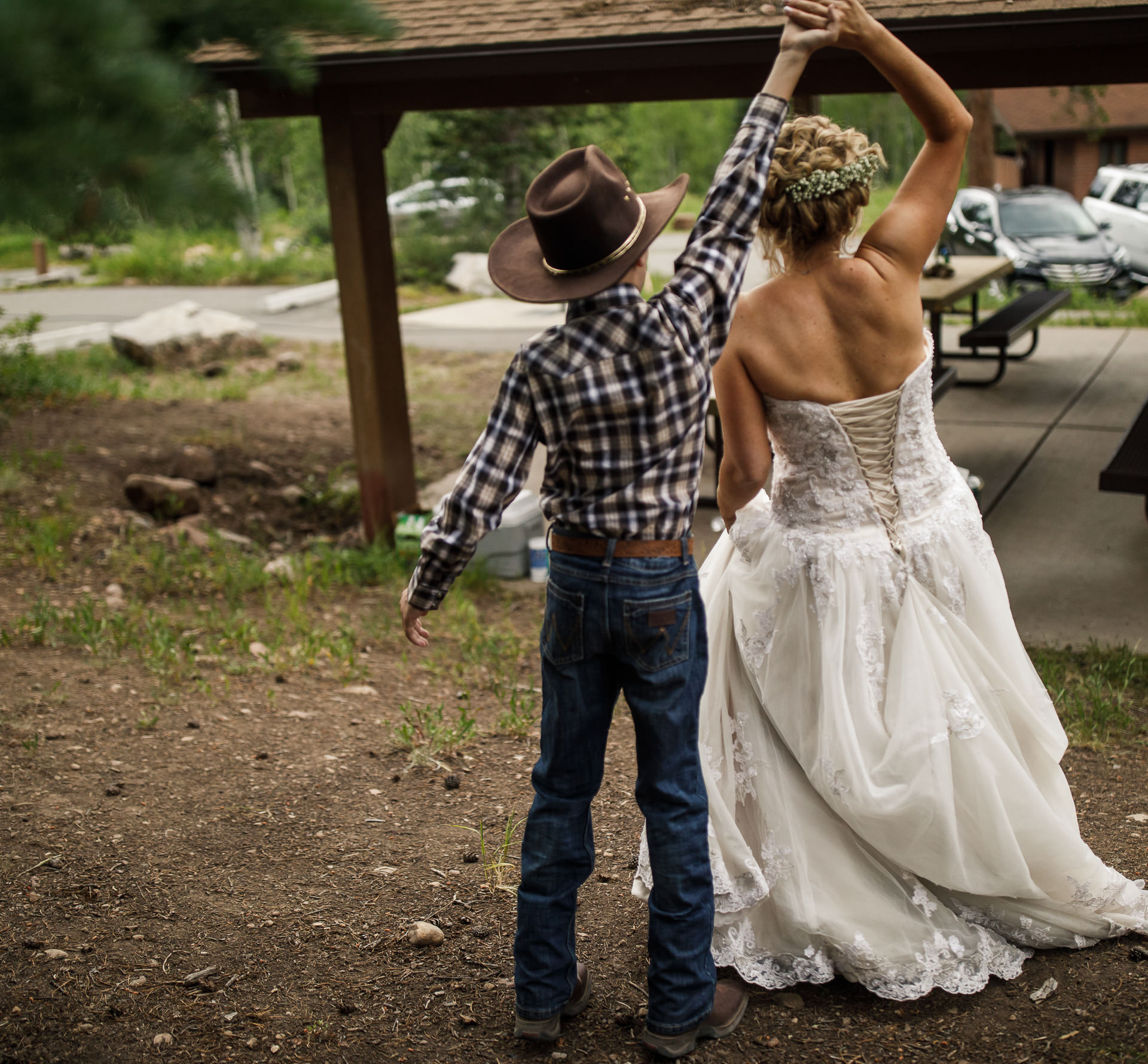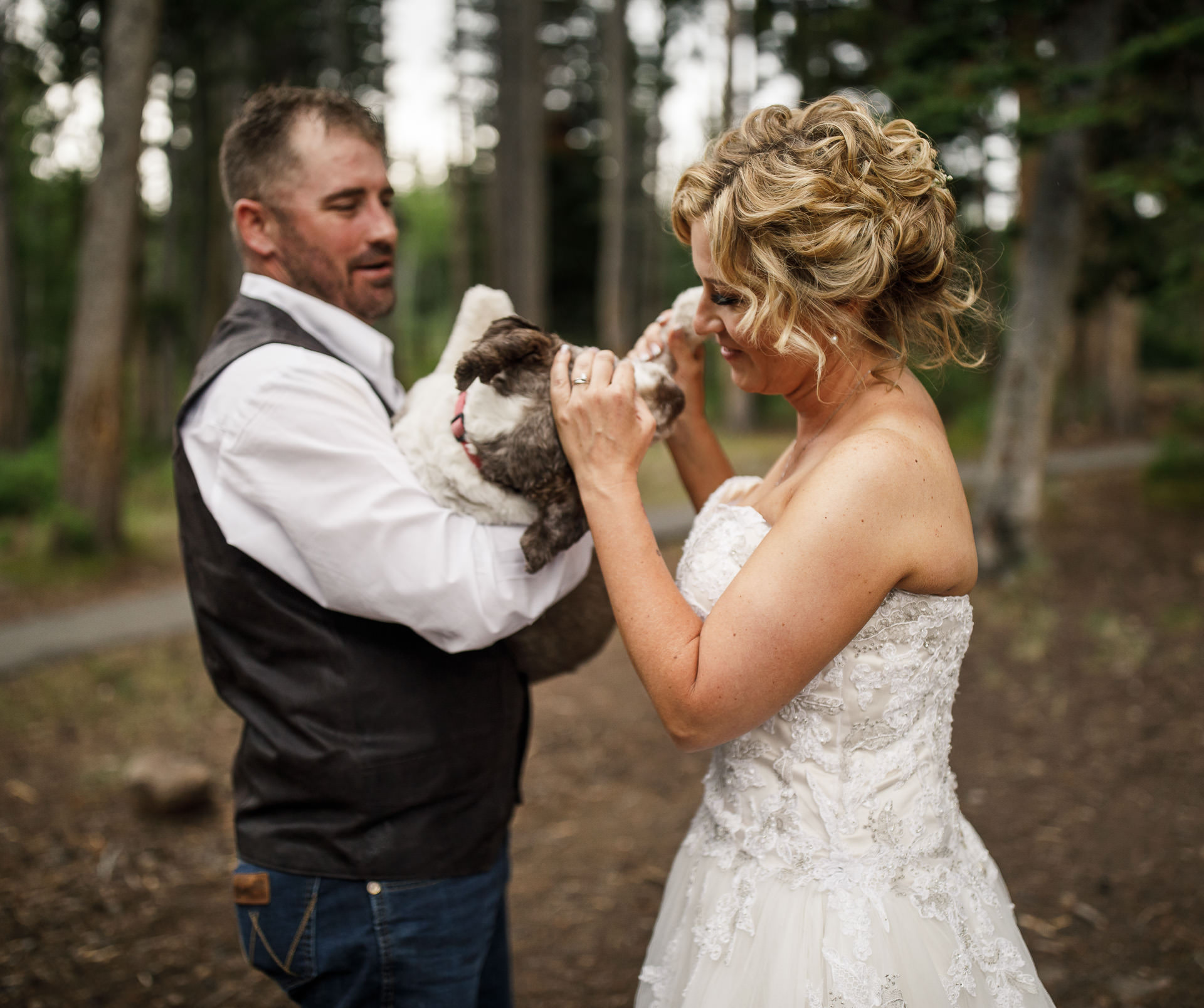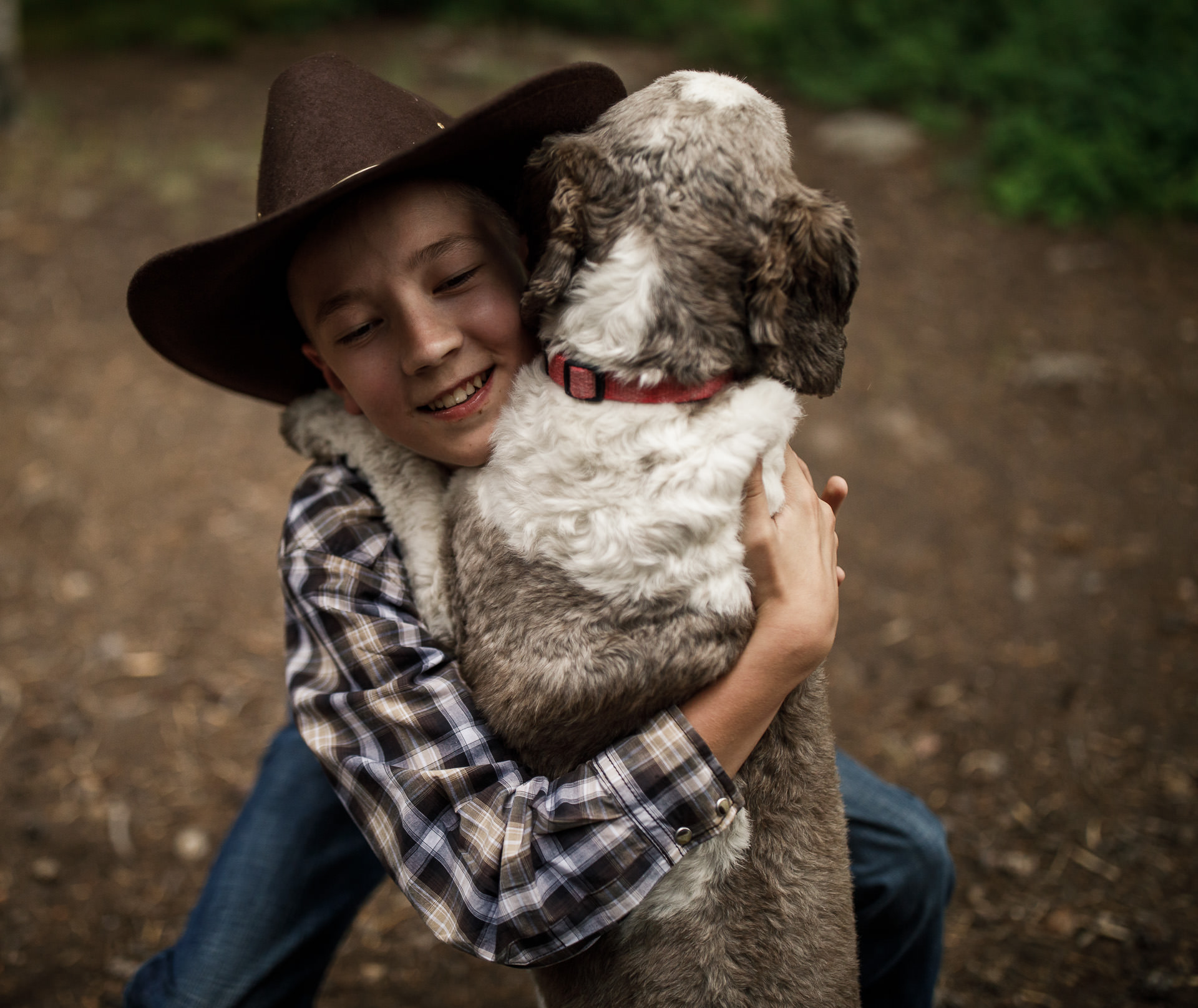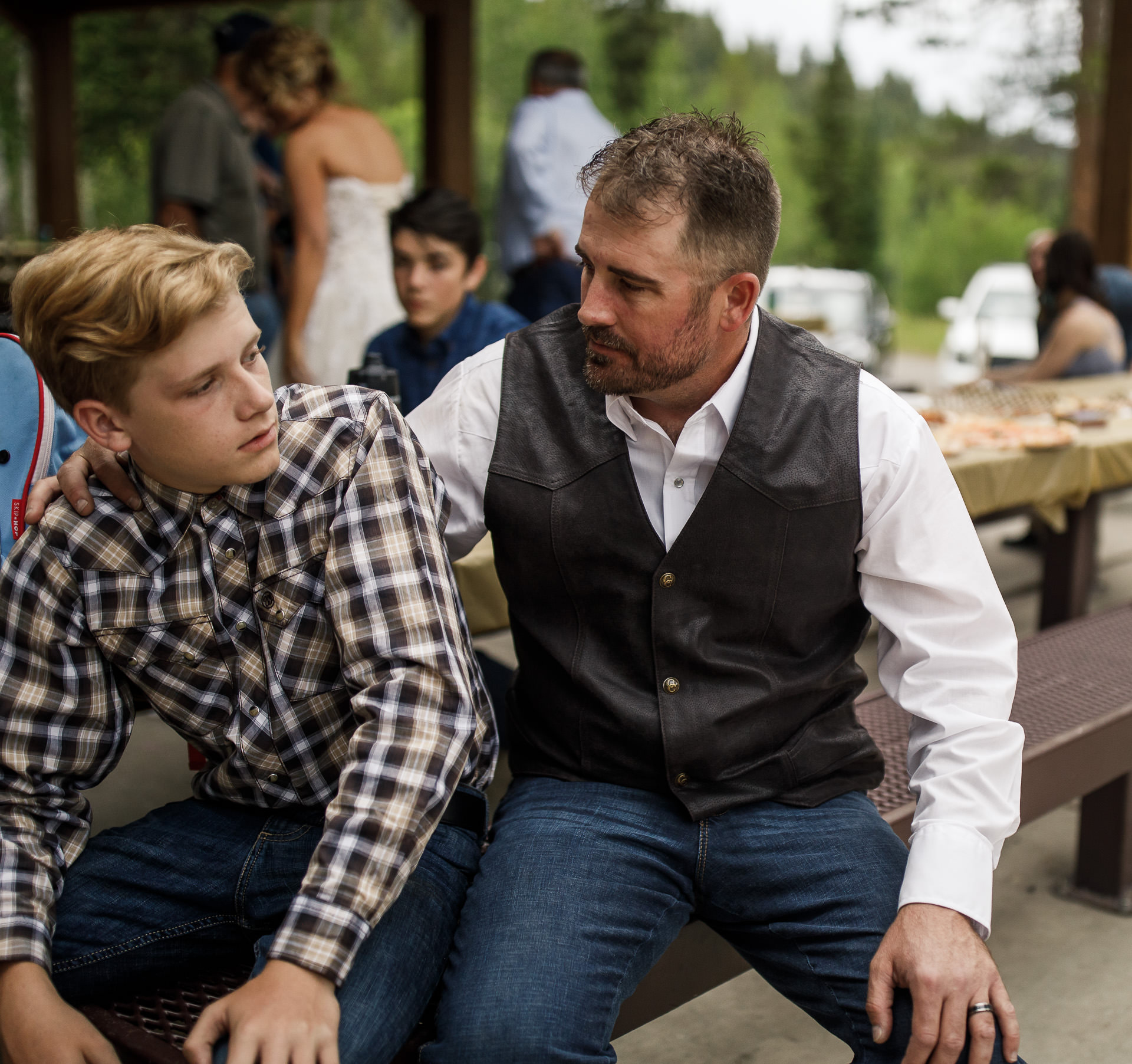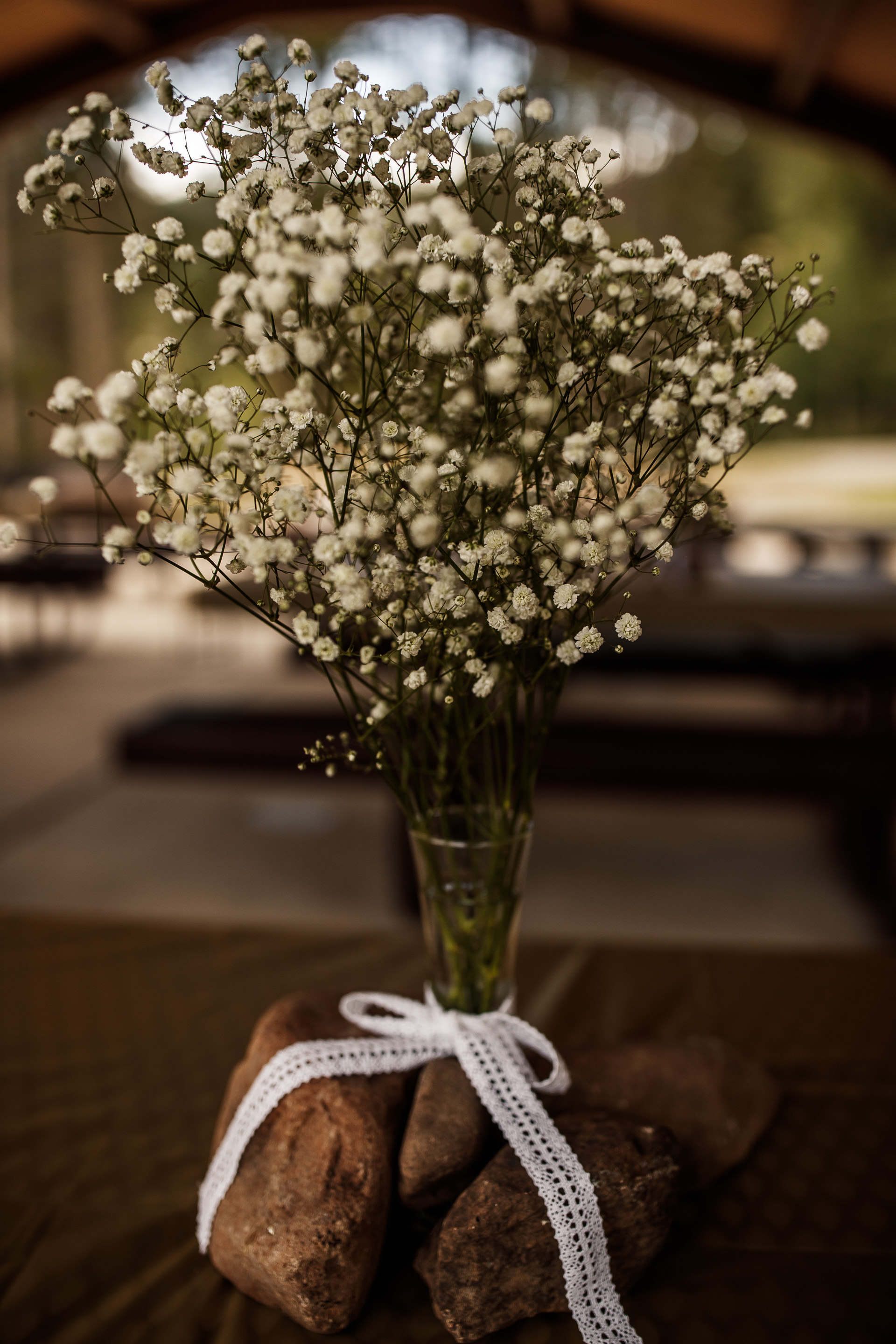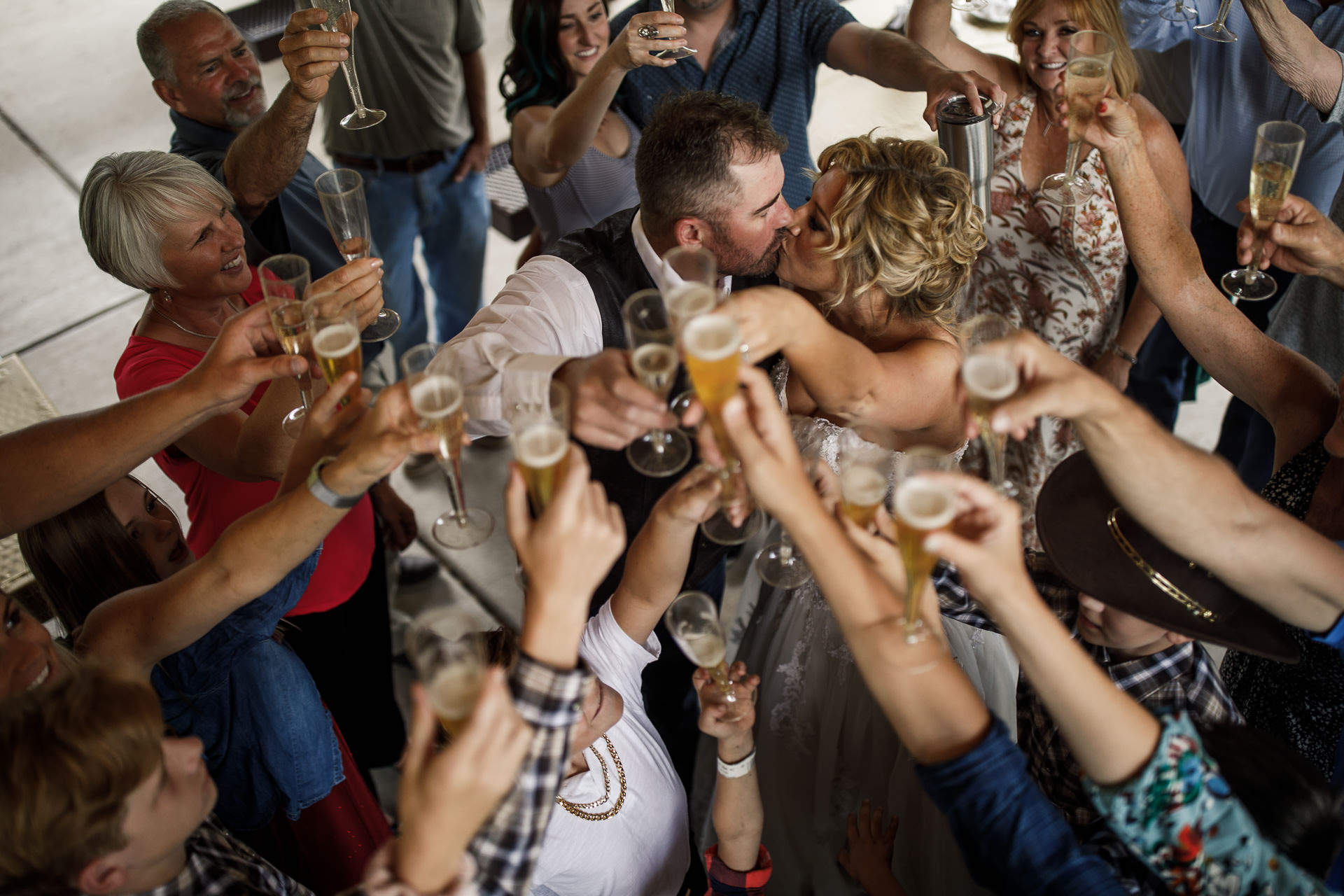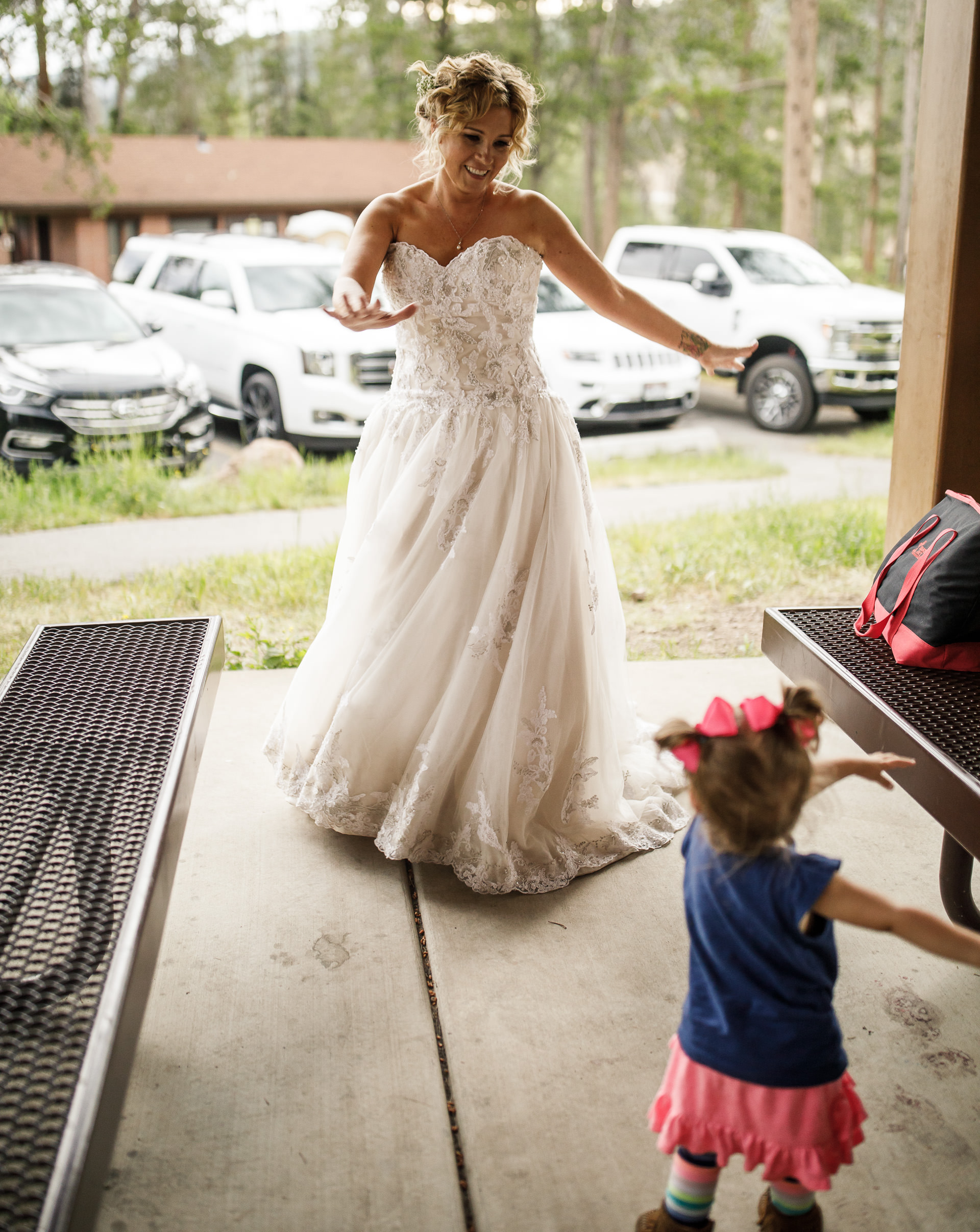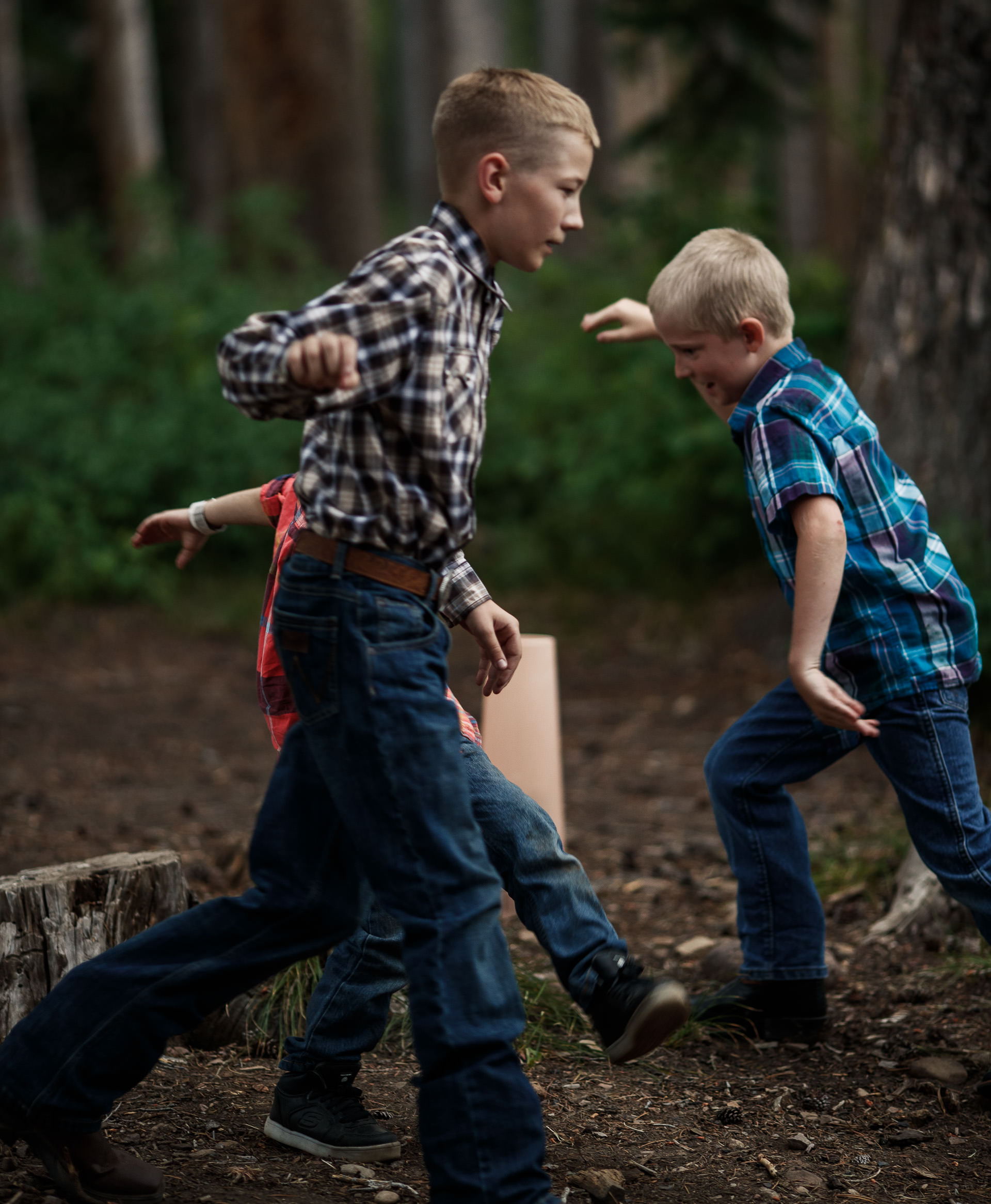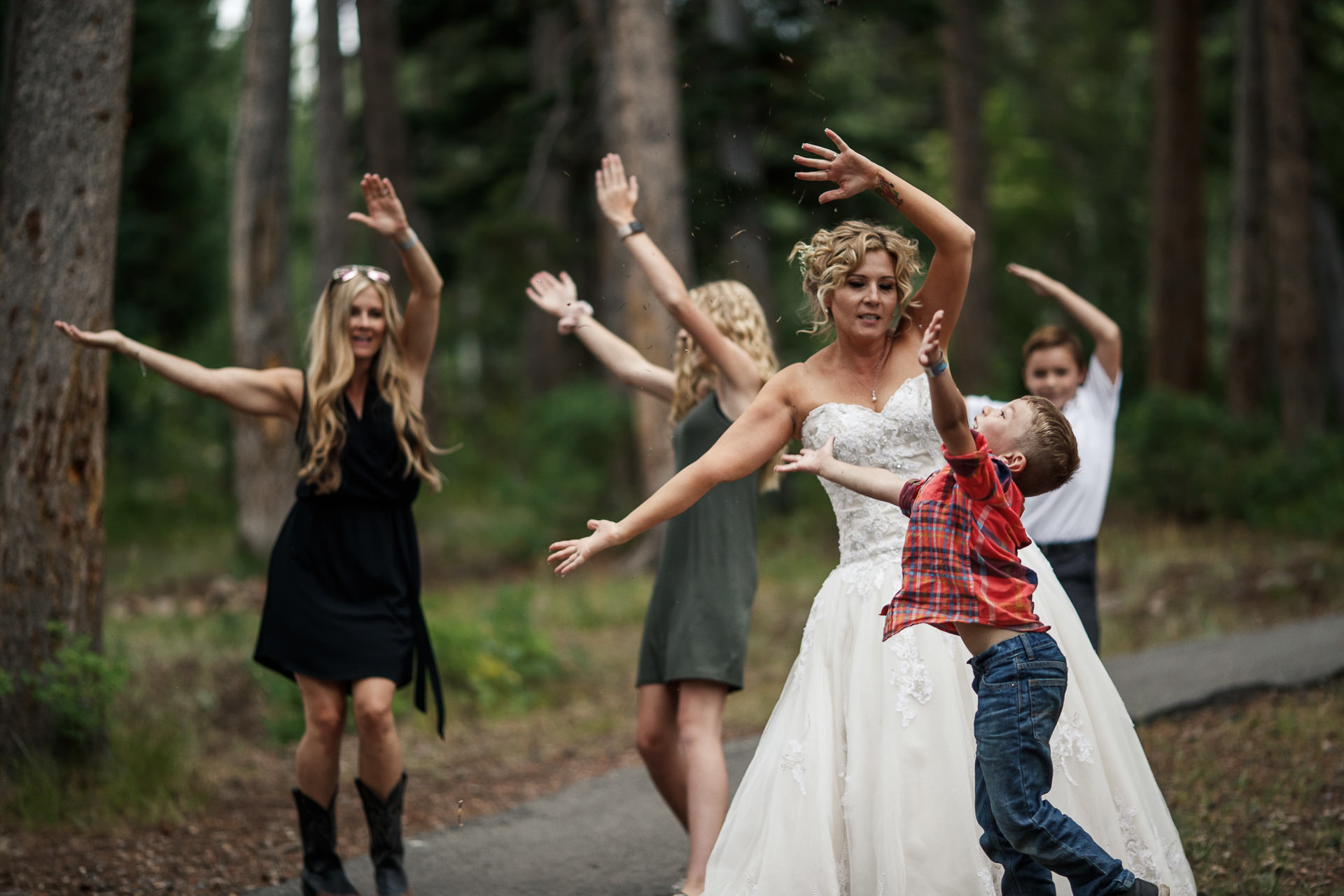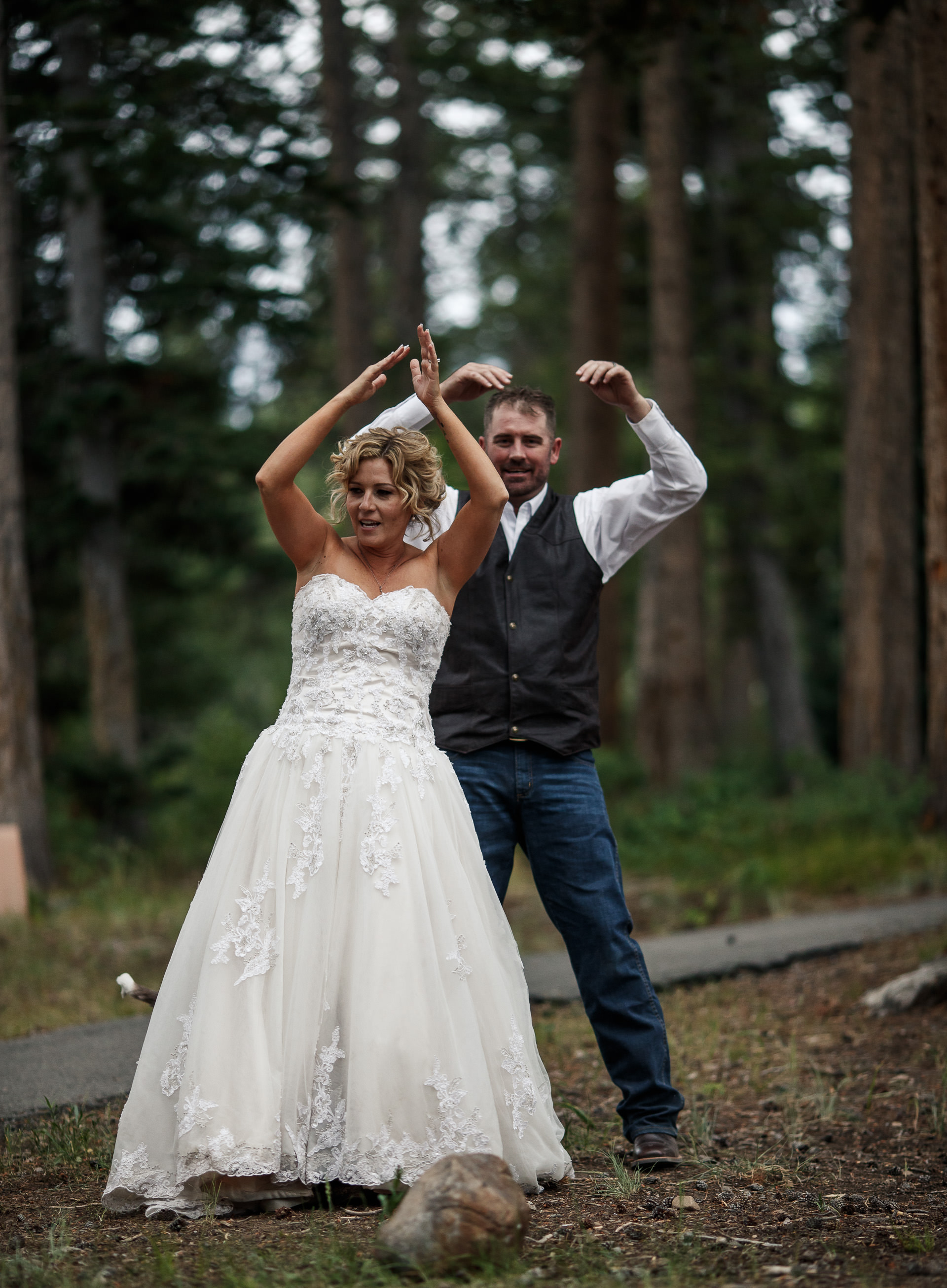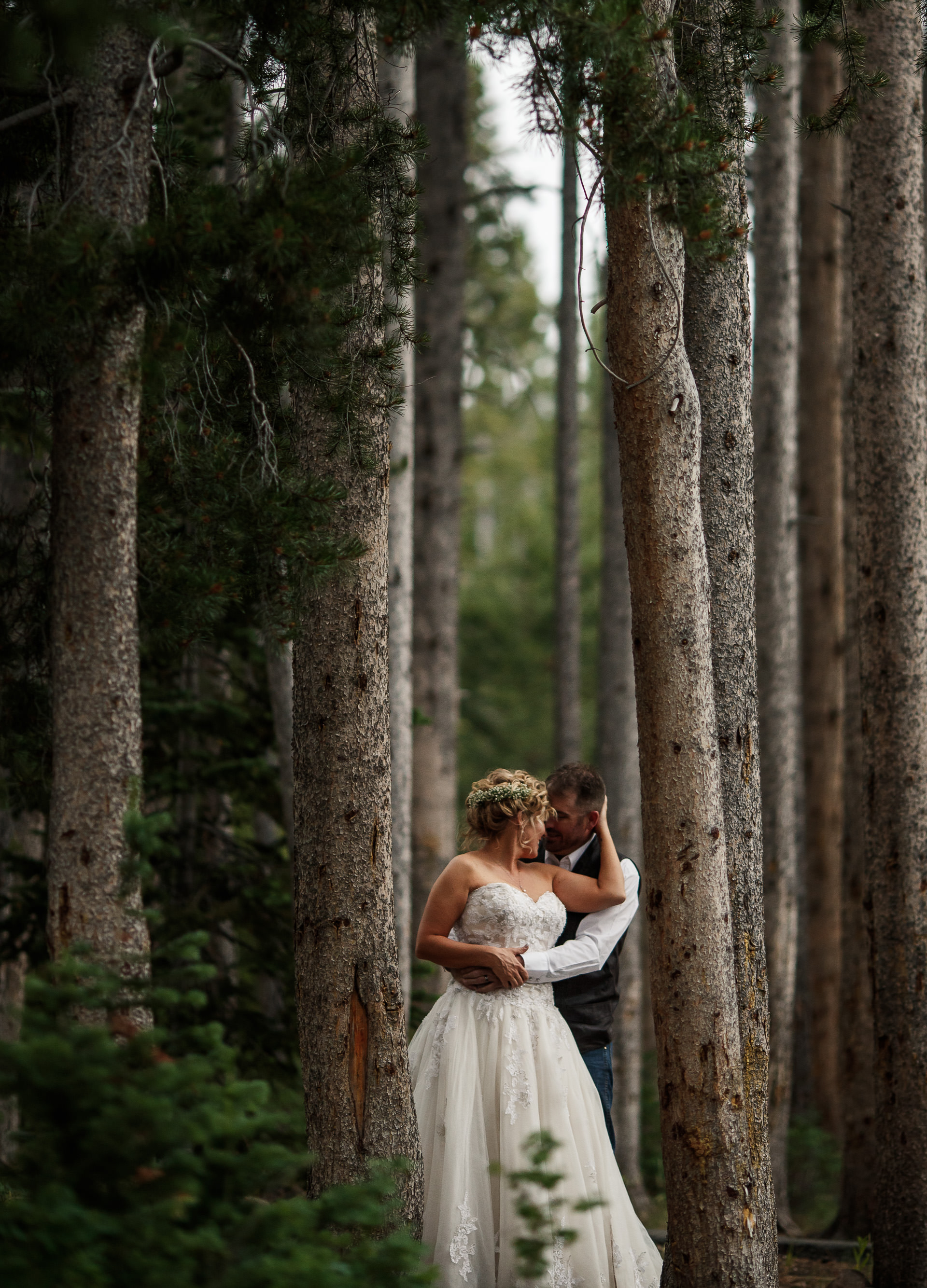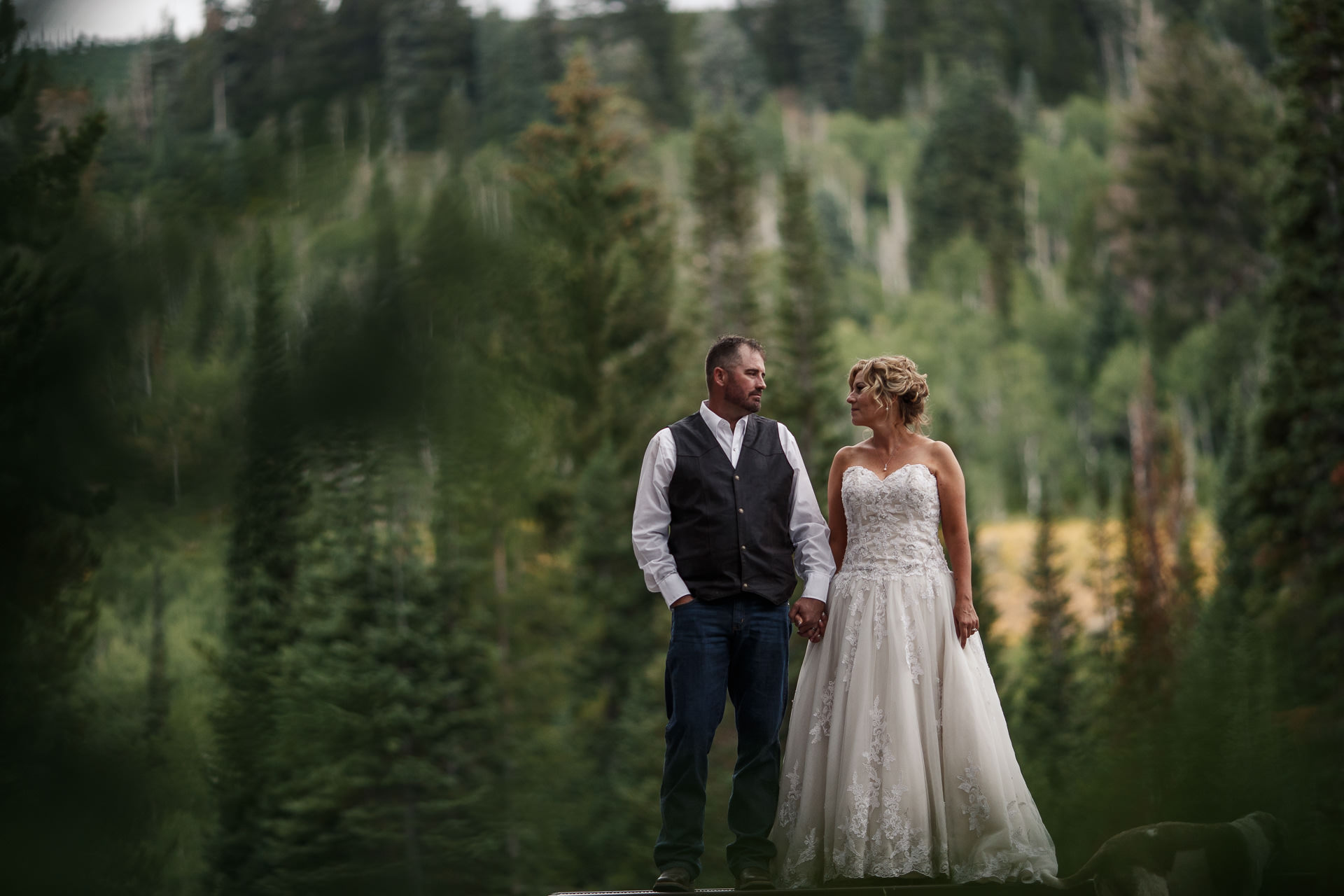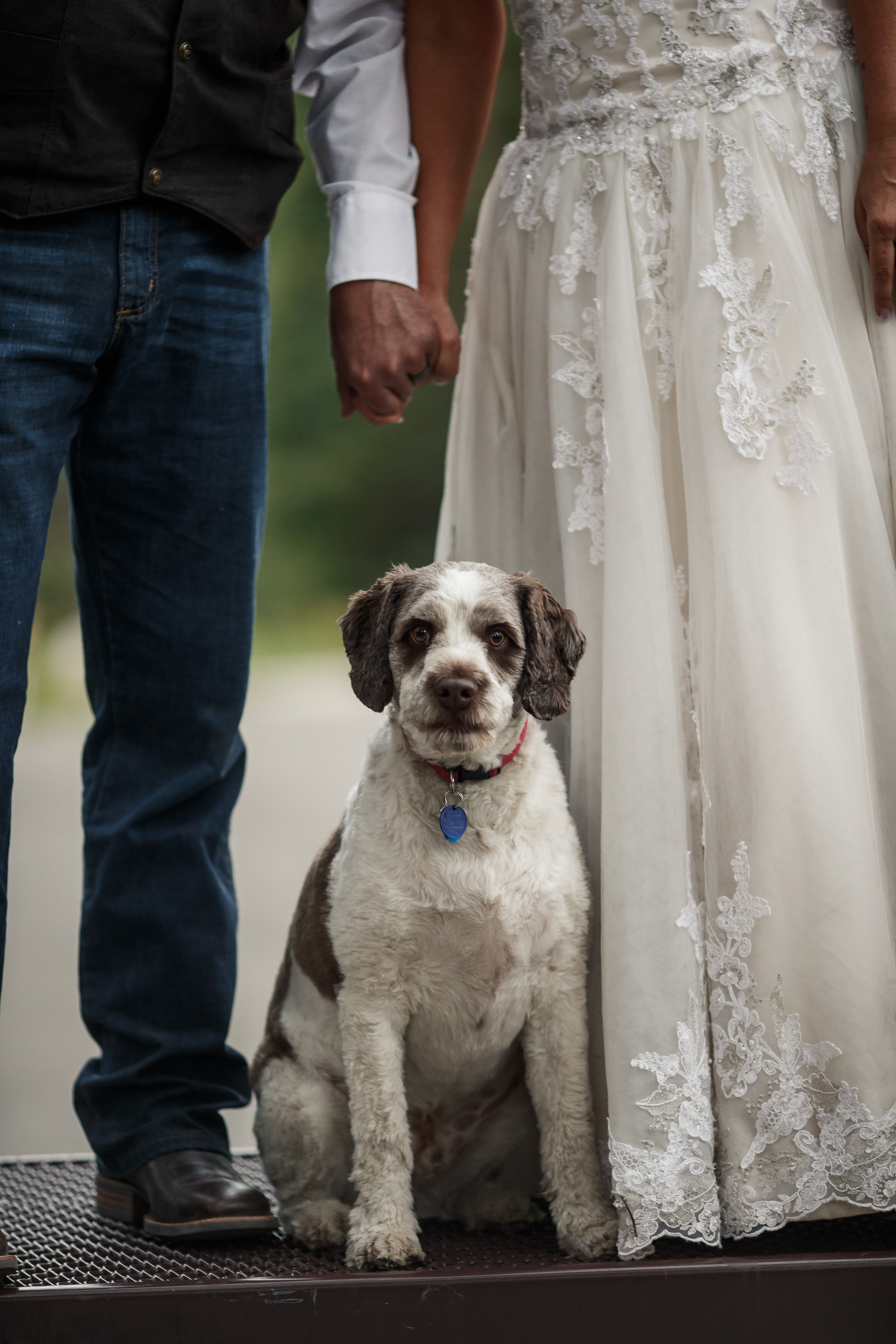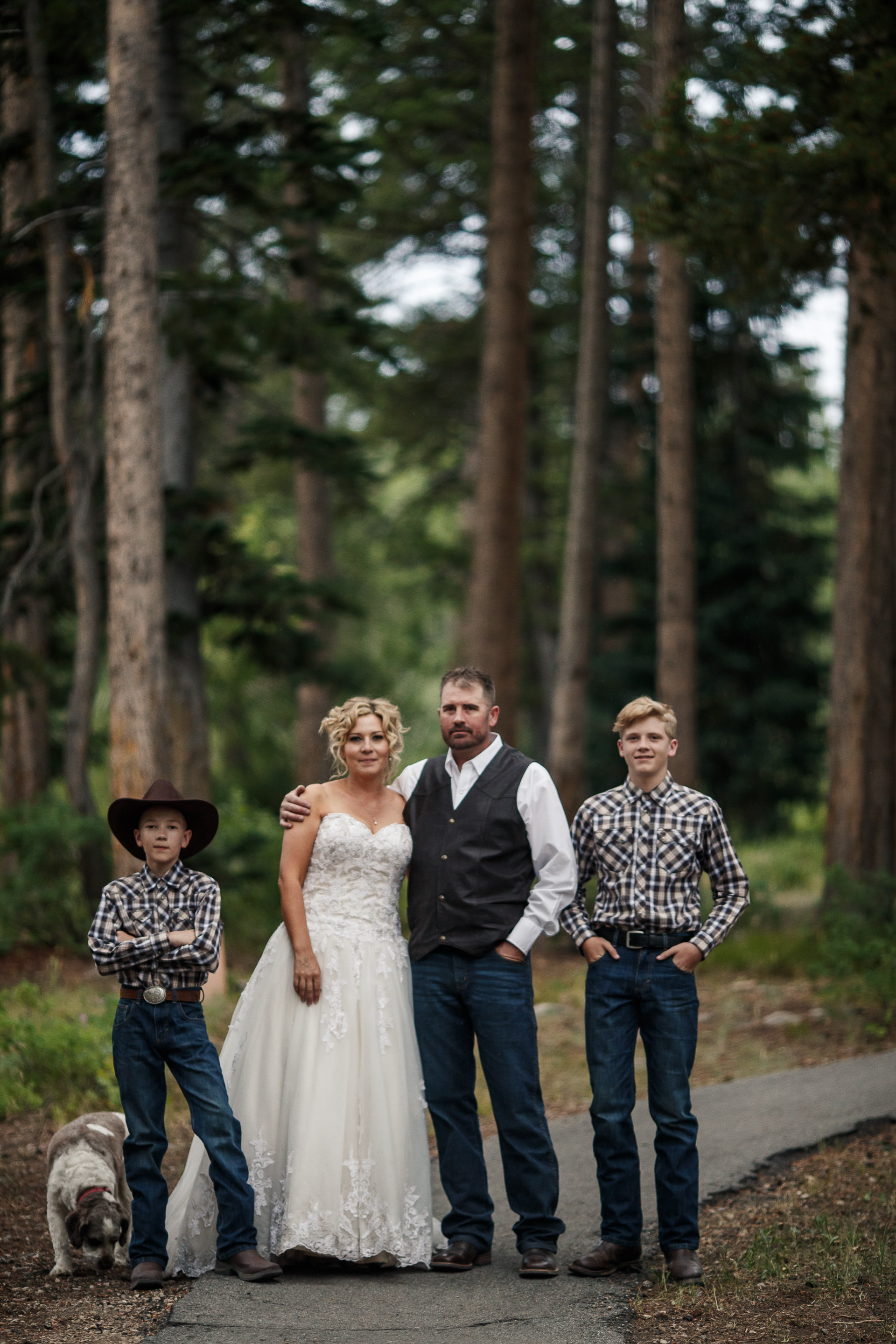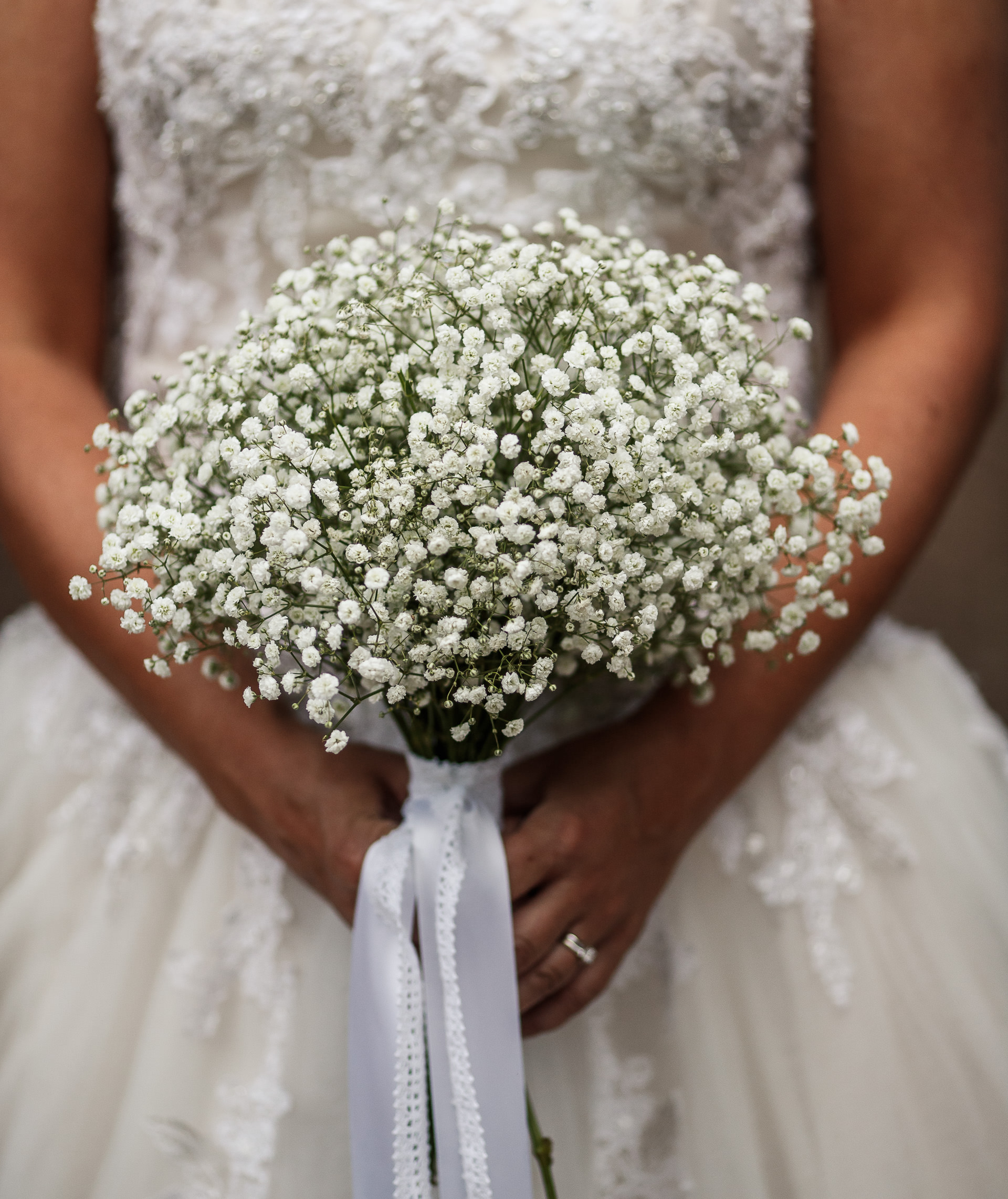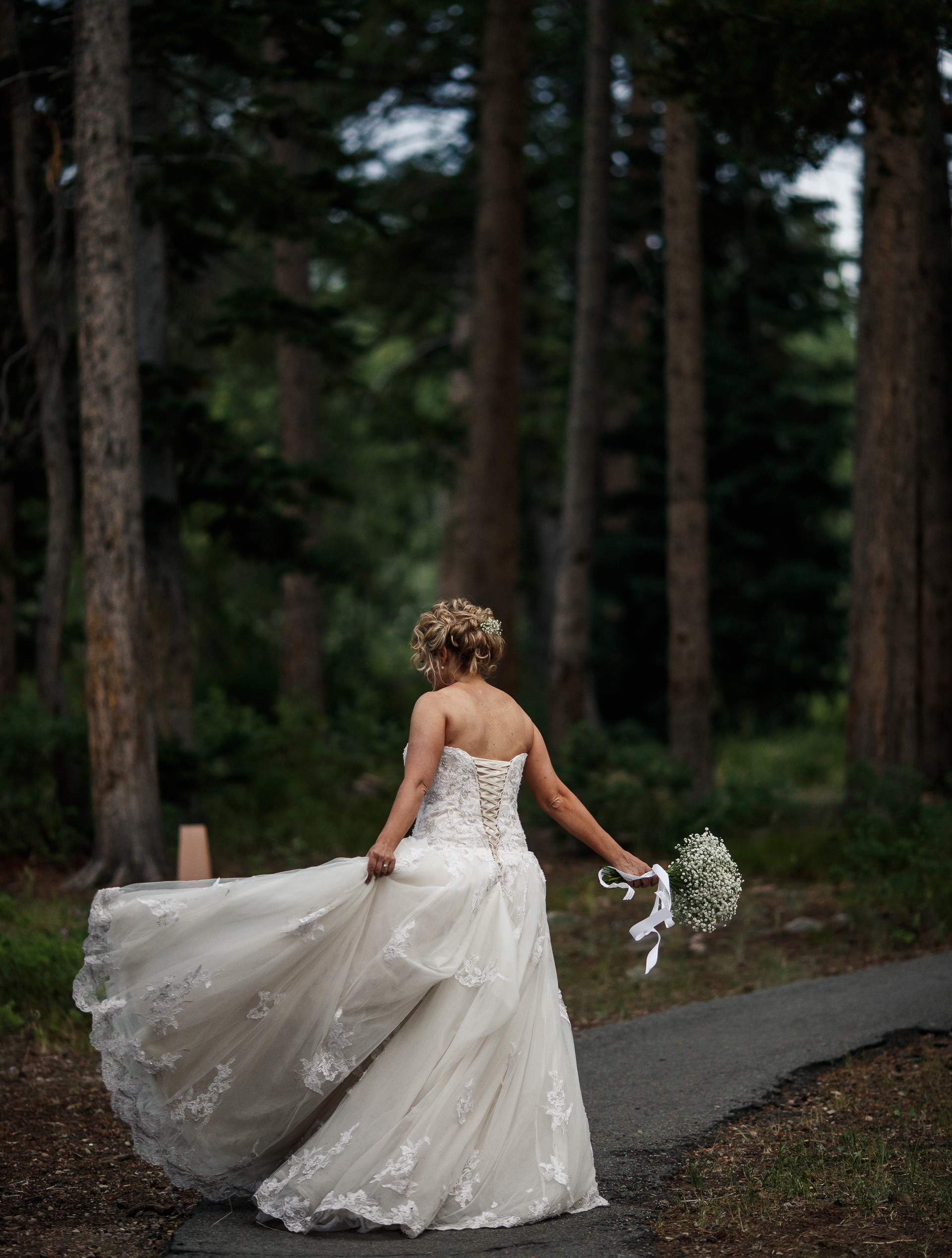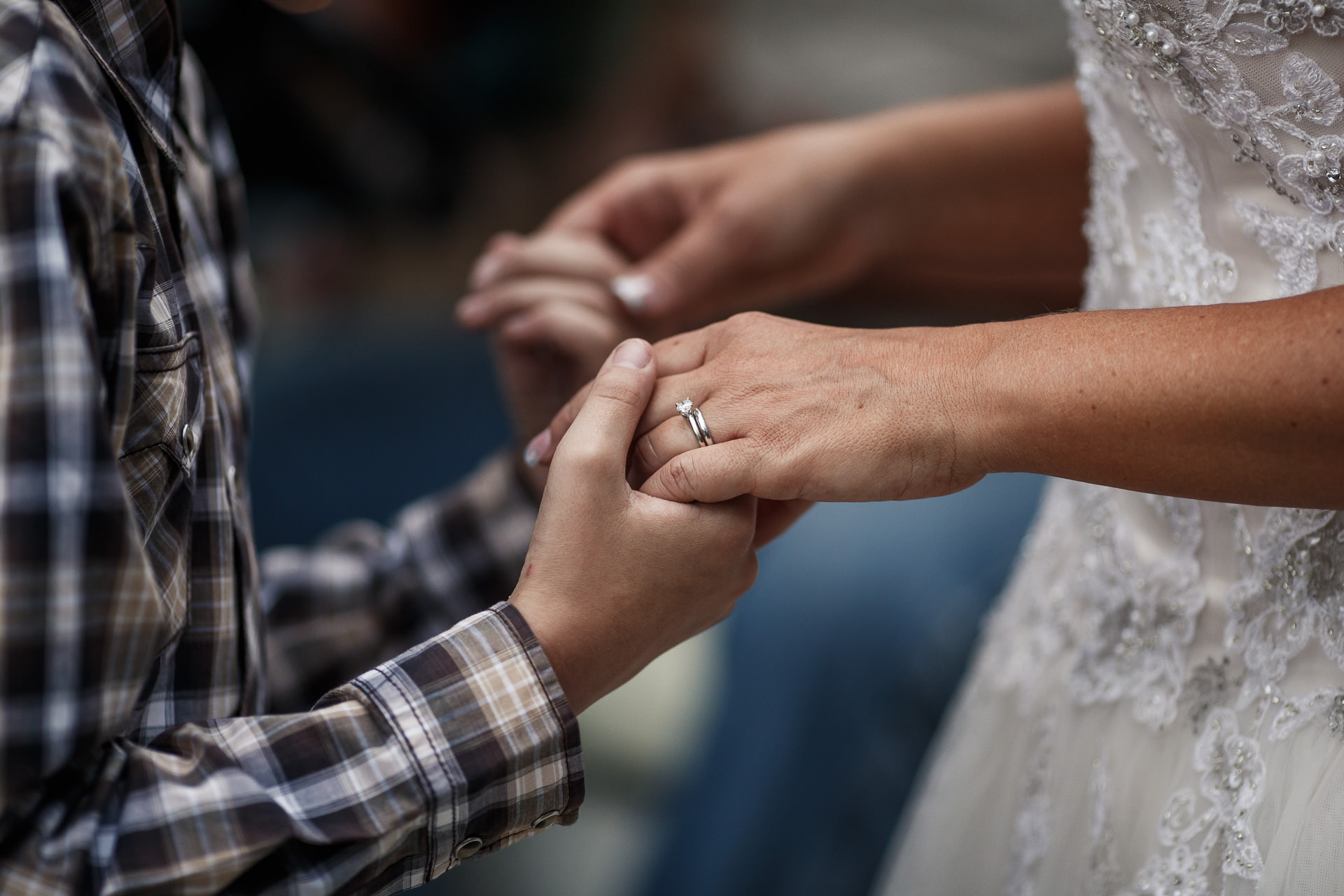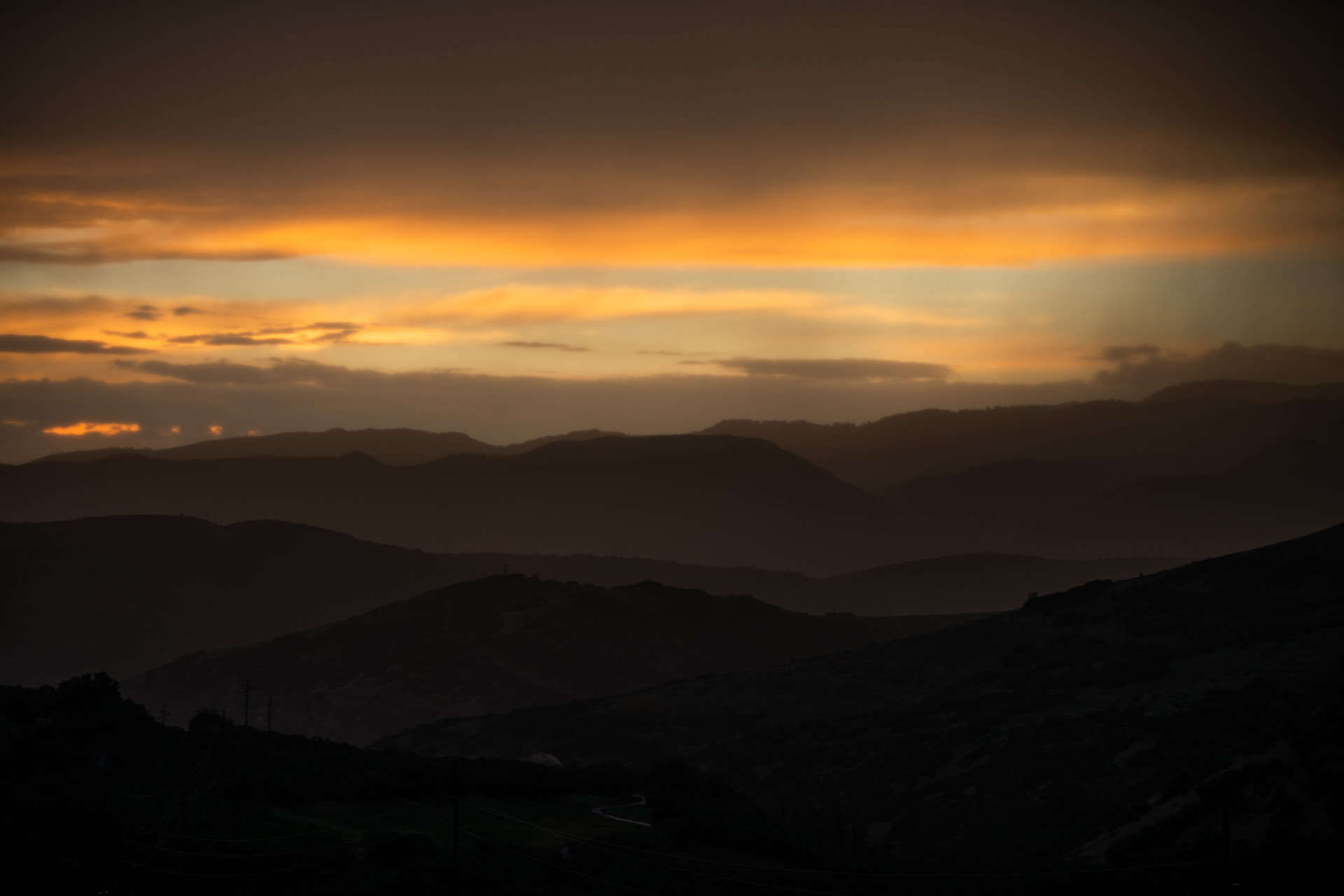 It's weddings like this that make me love my job each and every day. Tonia and Eric understand exactly what is important in a wedding. Love, family, friends, and fun. They didn't care if the plans were changed or that they had to scramble for a new venue. They had each other and that's all that mattered for this amazing campground wedding. Thank you, Tonia and Eric.
Hair and Makeup: www.redscarlettmakeupartistry.com
Cupcakes and Cake: www.citrusspicebakery.com
Catering: www.forgepizzeria.com
Check out another awesome intimate wedding in Utah here.