Share
Giant's Causeway Bride
Check this off my bucket list! I got to shoot a Giant's Causeway Bride!!! This Europe trip has been awesome! I have always wanted to visit and see Giant's Causway. Saldana Vintage is an amazing dress company that donated some dresses for us in this workshop, this two-piece dress was perfect for the location. Ireland has some gorgeous scenery that paired perfectly with this dress.
Also… if you get a chance to visit Giant's Causeway- make a stop. This stop we focused a lot on shooting bridals here at Giant's Causeway. The weather did not want to cooperate much which made the class so much better. Not only did we teach on shooting bridals and posing. More importantly how to work with bad weather and posing for situations which aren't as ideal. Our model here was such a trooper. You cannot tell from the photos but it was windy, cold and raining and she didn't complain at all.
Runaways Workshop
Runaways Workshop in Europe was so much fun! I'm honored that so many people were interested and wanted to attend. Northern Ireland has always been one of those places I have dreamed of going, so needless to say I was ecstatic when we decided to stop at Giant's Causeway. The icing on the cake was I got to do a Giant's Causeway Bride shoot too! The Runaways workshop is typically a series of one-day workshops. The class and information is catered to the attendees on what they are looking for or needs the most. It's more similar to a one on one mentoring session than the traditional workshops.
One thing I need to say also… right before you get to the Giant's Causeway parking lot, there is a pull off and a food truck that sells the BEST grilled cheese sandwiches you'll ever have. Maegden is the name of the food truck and they had just opened up a week before we visited. You won't regret it!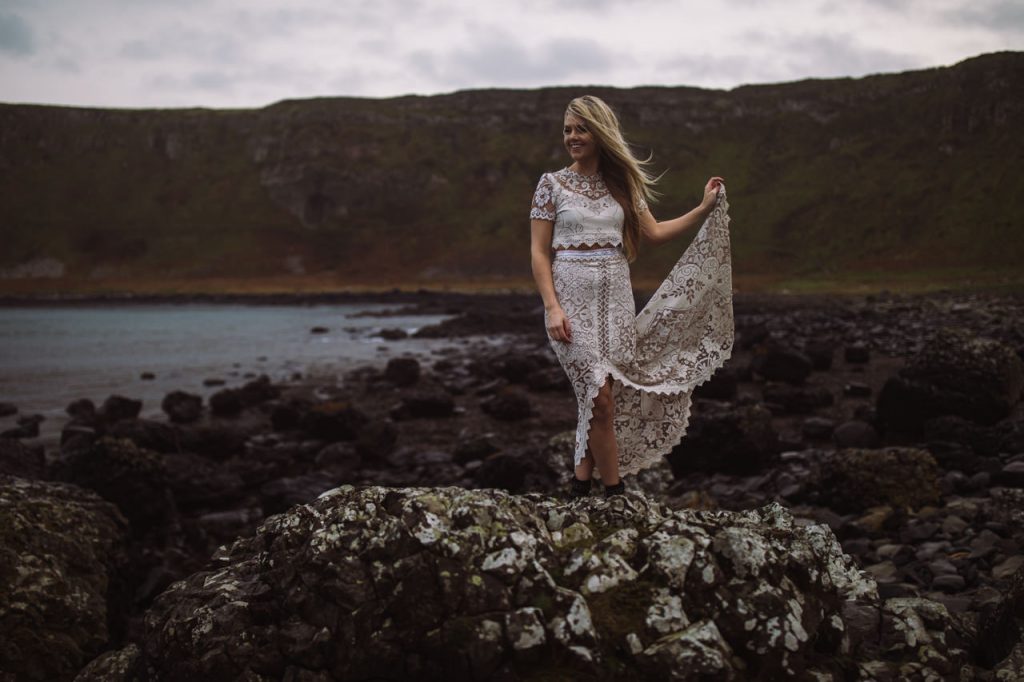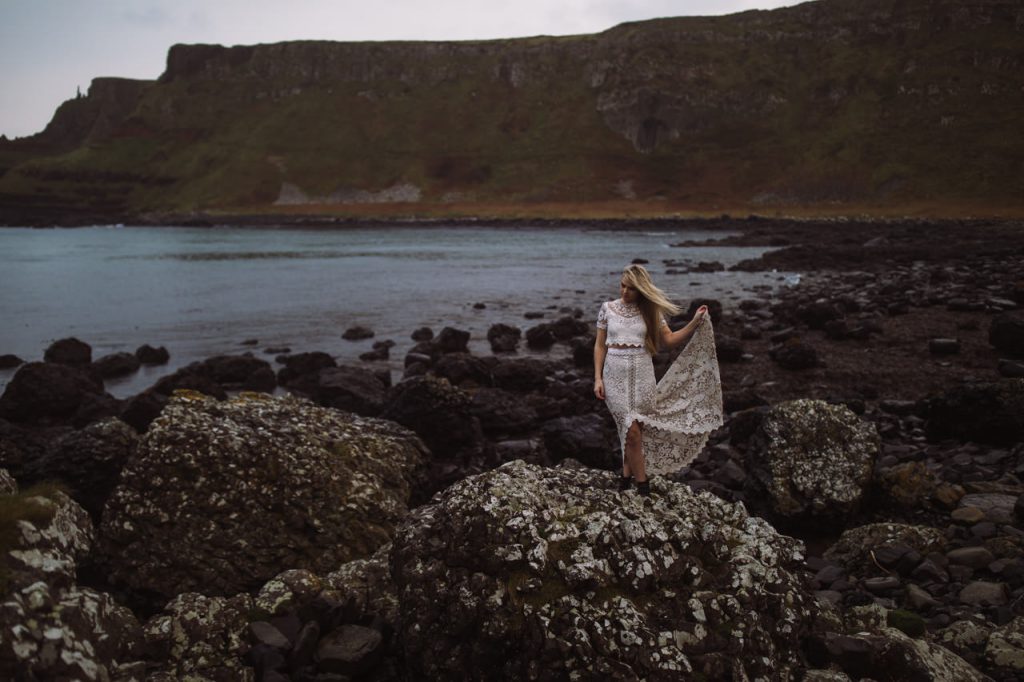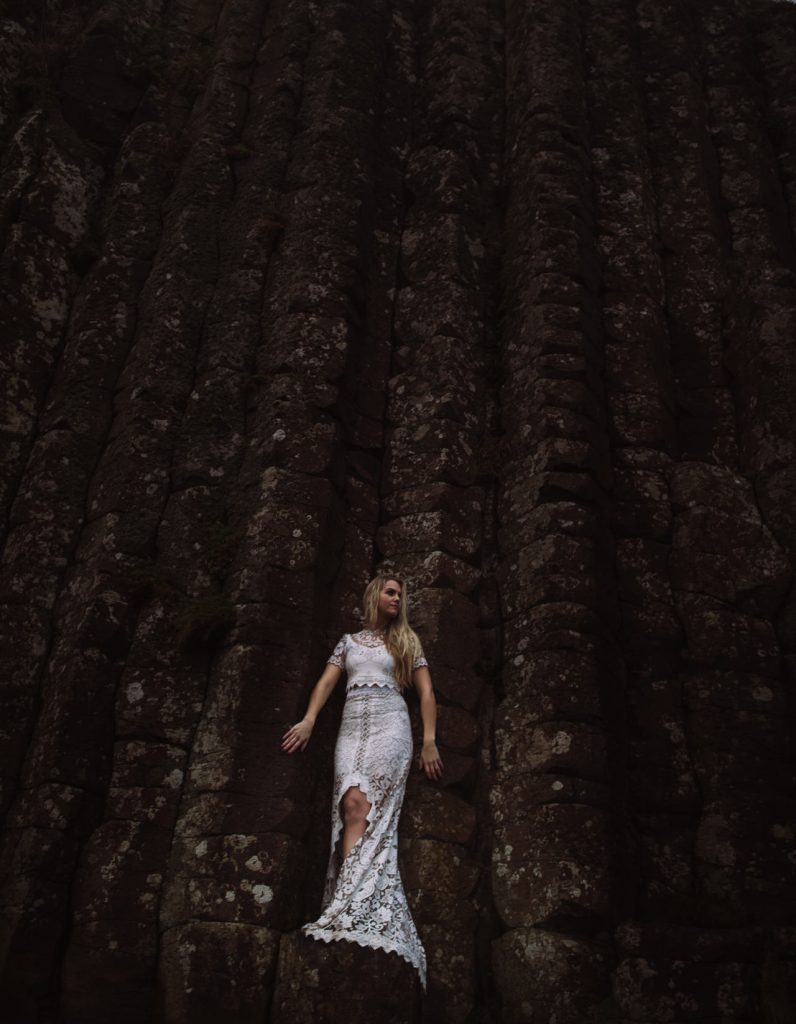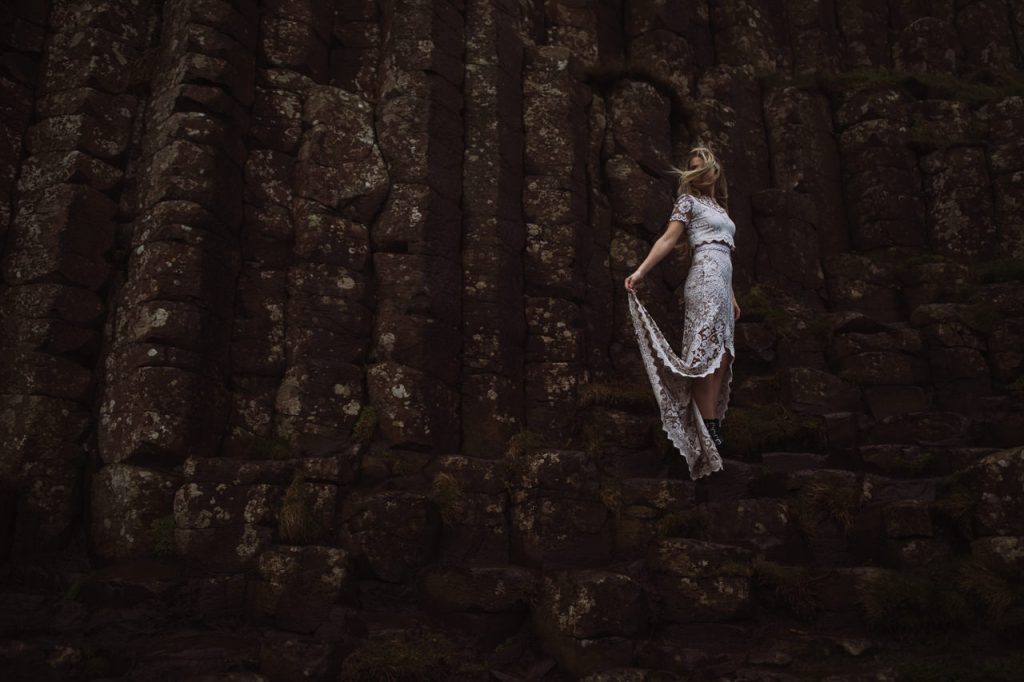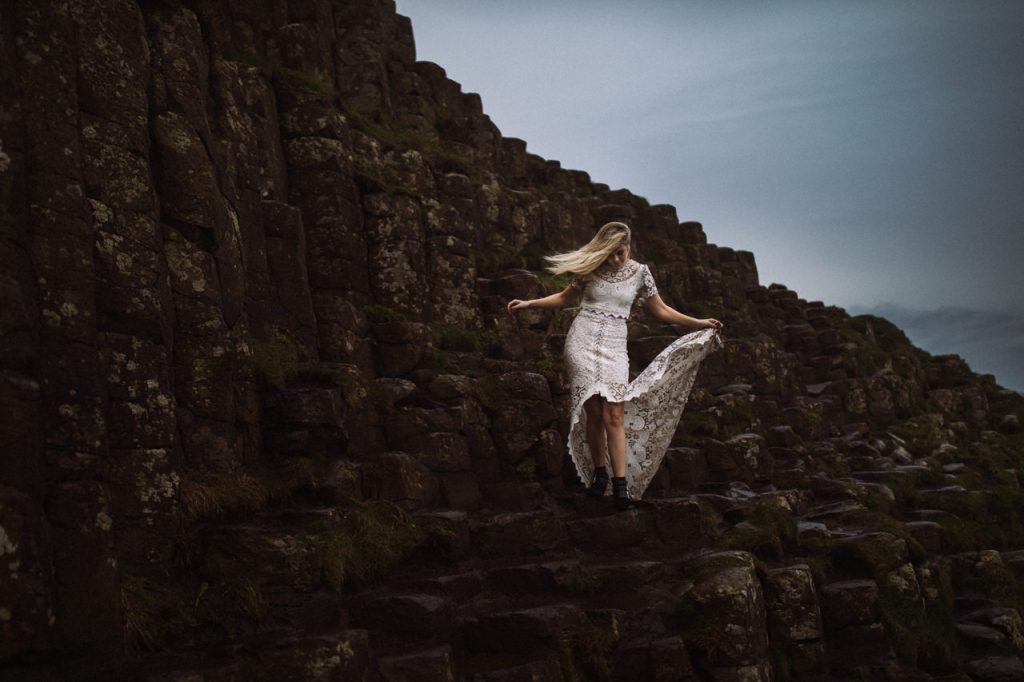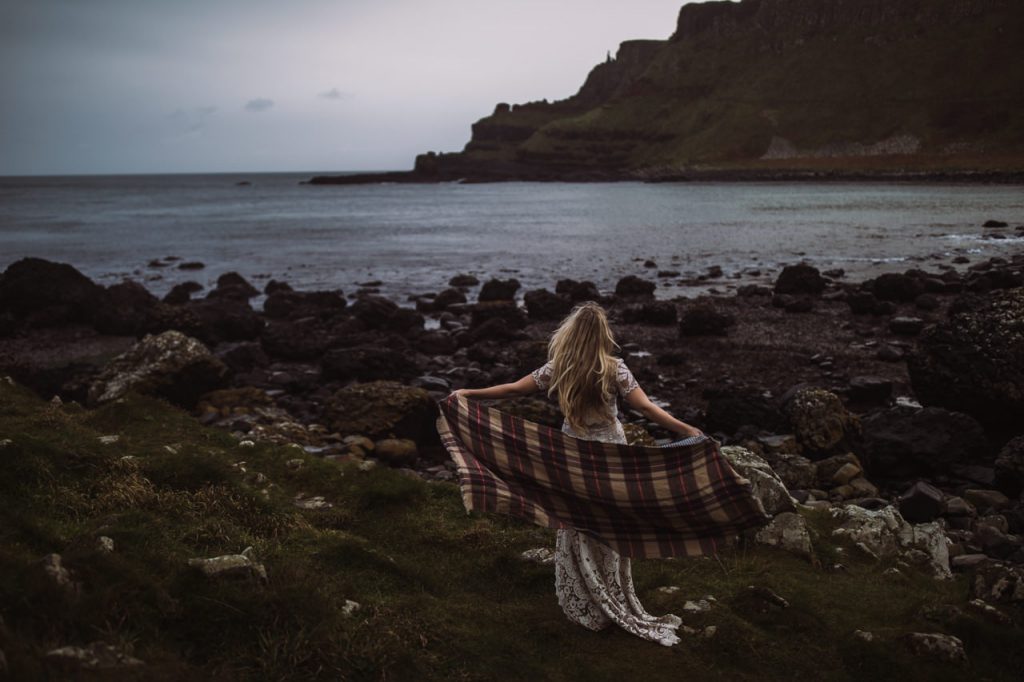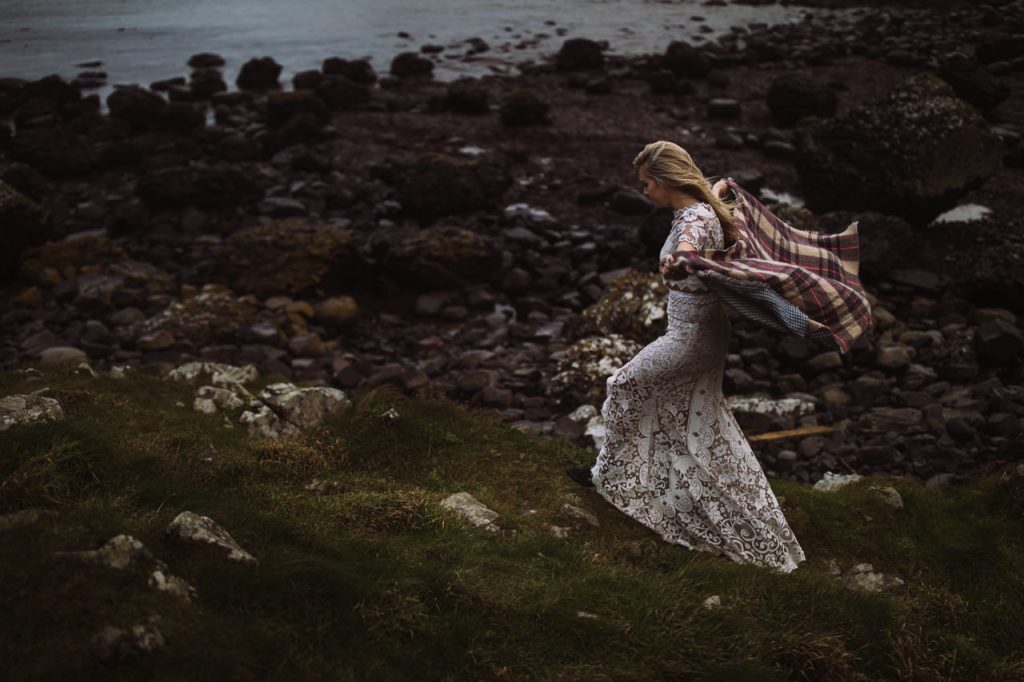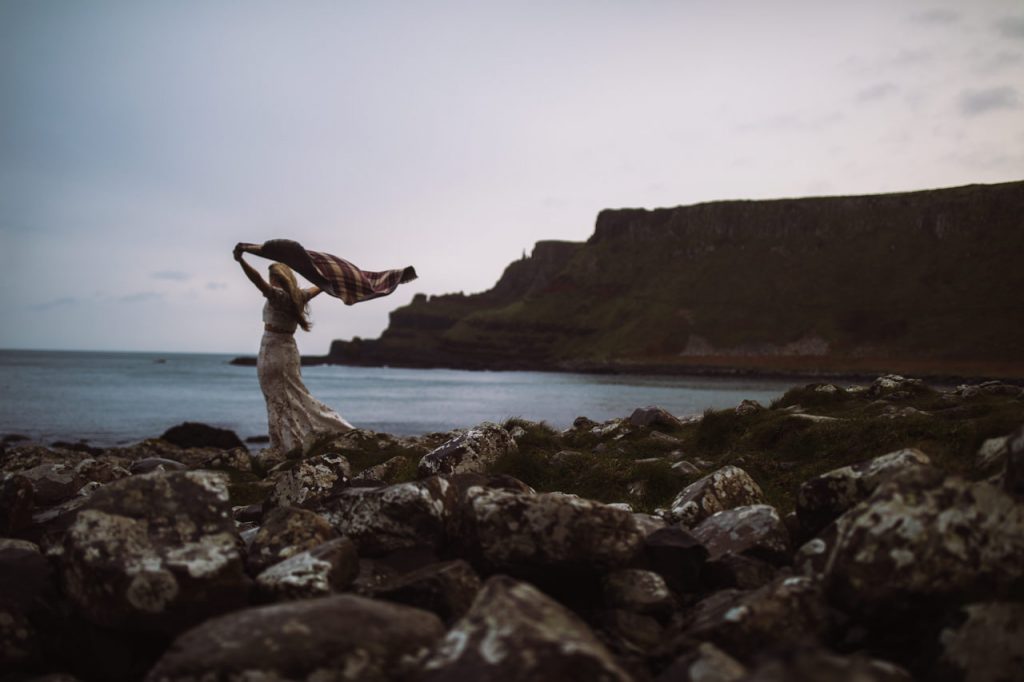 Faces Photography specializes in adventure, intimate weddings for everybody, we support and celebrate all weddings. We believe that love is love no matter what gender, race, or religion. If you would like help planning your intimate wedding day, contact us here we would love to help you plan your dream wedding.