Share
A breakdown of the best spots in the Western Desert of Utah for Elopement locations from my Utah Elopement Location Guide.
Bonneville Salt Flats
As one of the most unique and awe inspiring places in the country, the Bonneville Salt Flats landscape never disappoints. Being so unique it is an amazing spot for your Salt Flats Elopement. A quick 90 minute drive from Salt Lake City, the Salt Flats provides you with gorgeous backdrops, once in a lifetime views, and a truly special place you and your partner will never forget.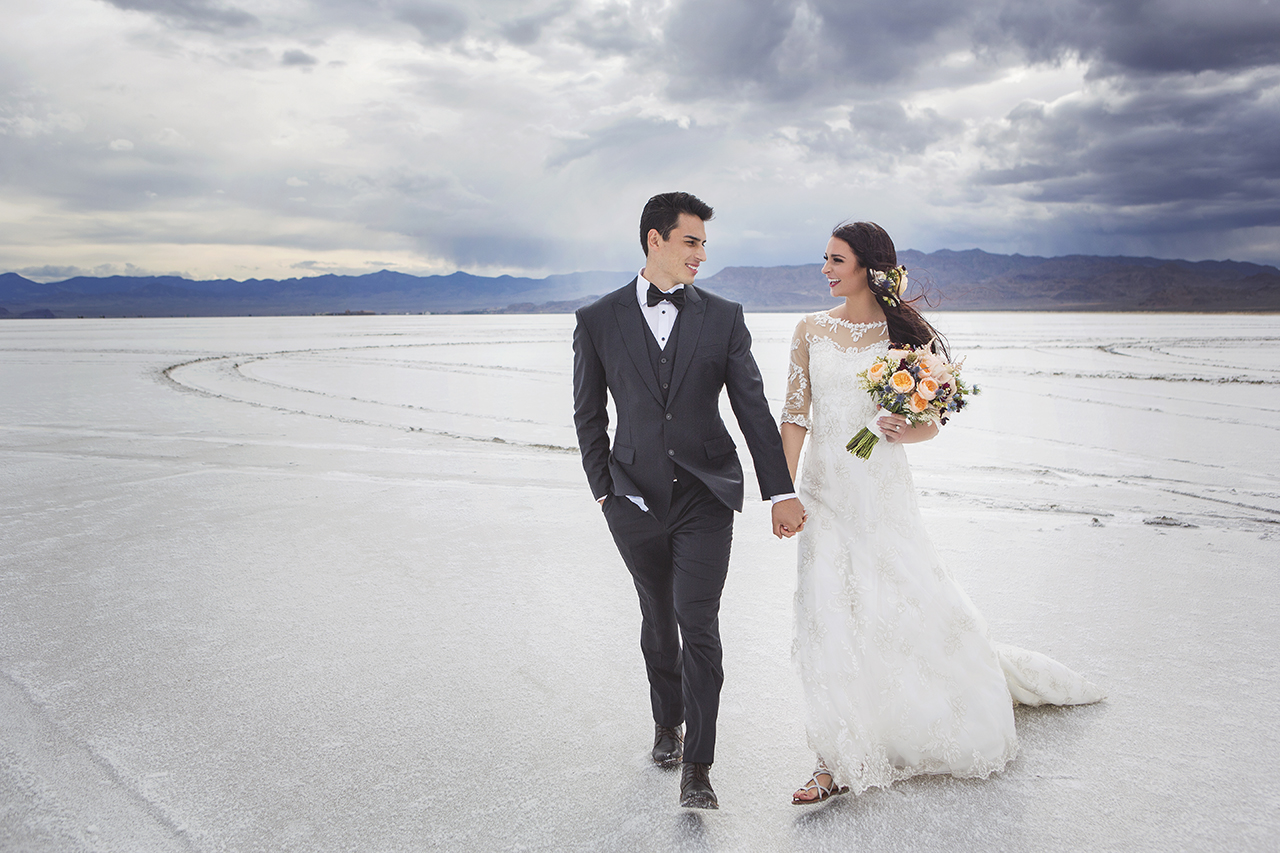 Remember The Bonneville Salt Flats is a 90 minute drive from Salt Lake City Utah, and it's pretty far from any major city with accommodations and food –  so pack accordingly. The Salt Flats can be dry and cracked similar to the popular photos online or covered in ankle deep water depending on the weather! So make sure to check the weather and conditions while planning, AND be prepared for unexpected climate.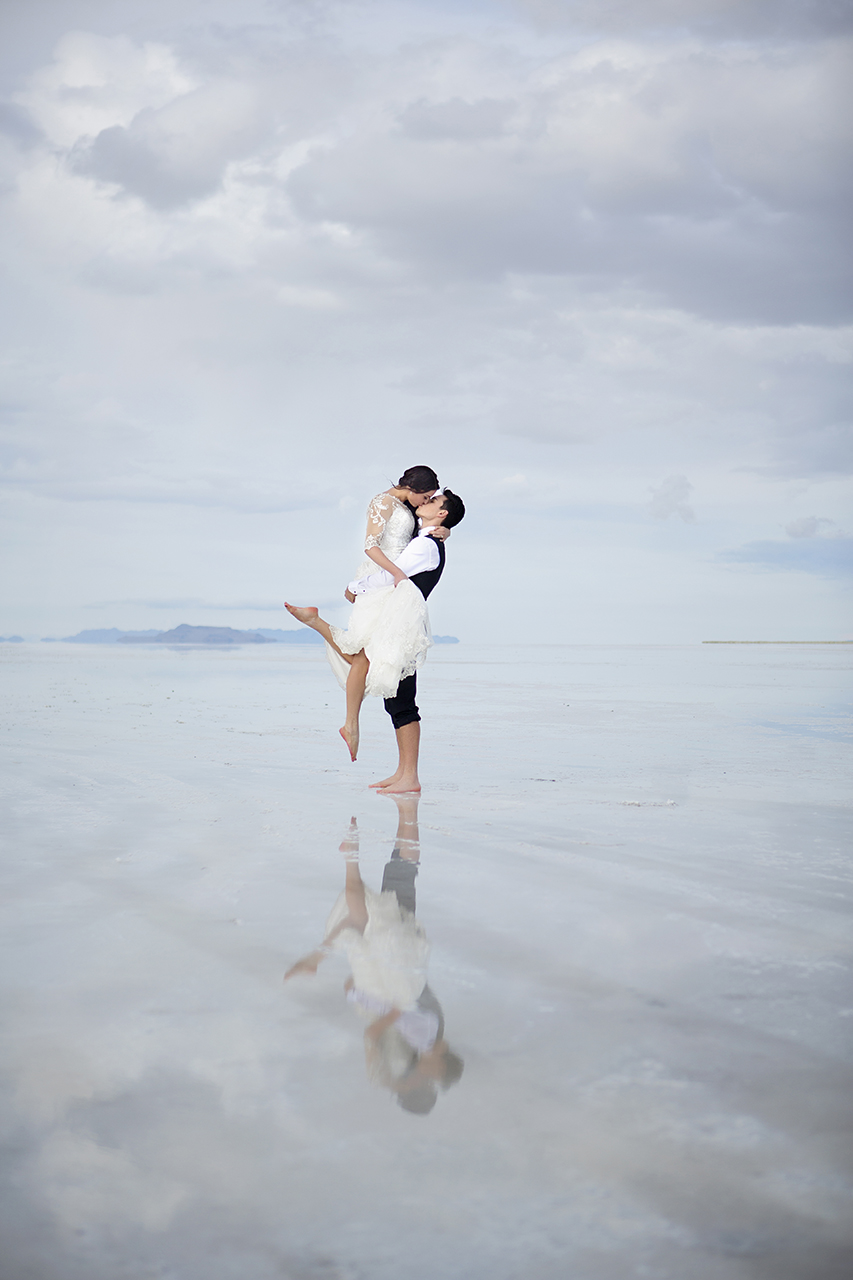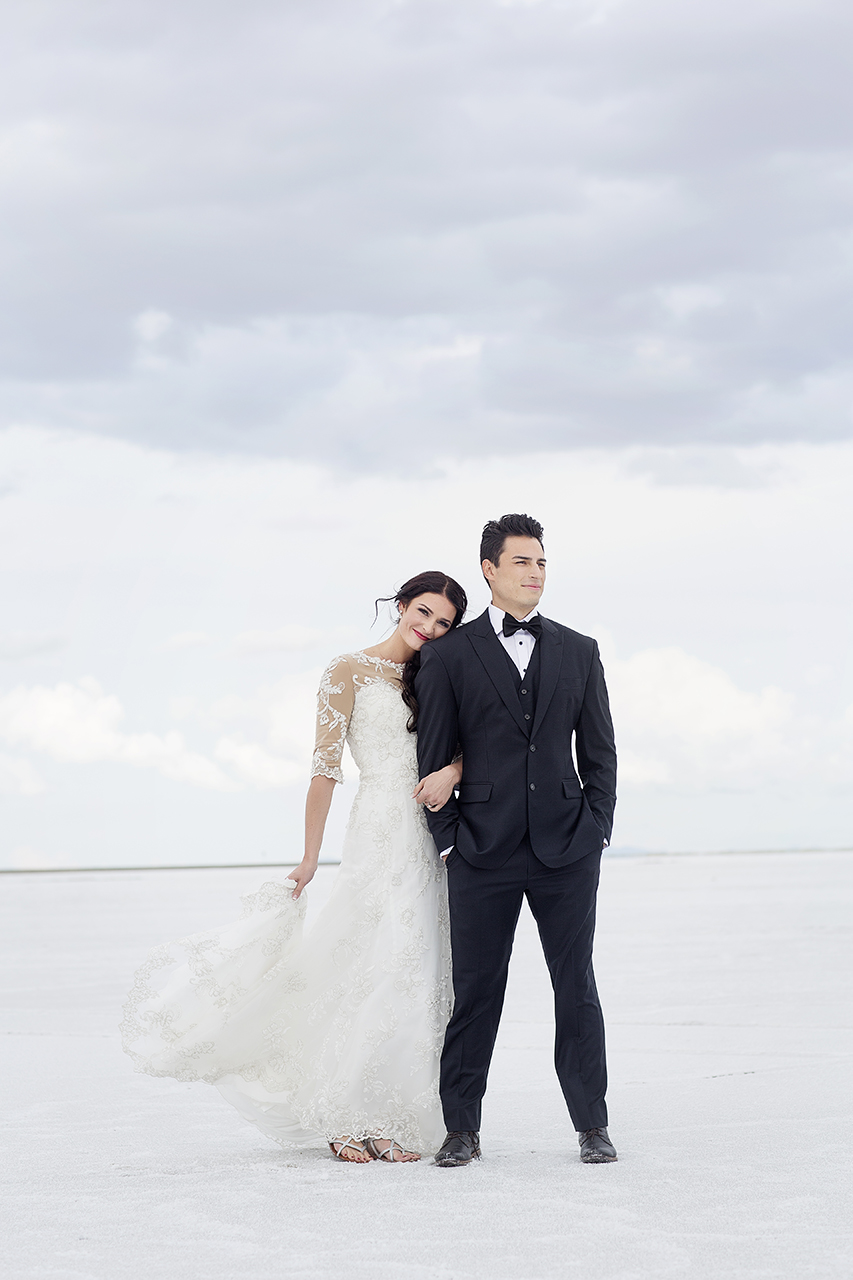 For a live image of the current conditions of the Bonneville Salt Flats Click Here.
For the average temperatures of the Bonneville Salt Flats Click Here.
If you're wanting to Elope to the Salt Flats I would suggest staying in downtown Salt Lake City, there are more restaurant and accommodation locations in Salt Lake City. The City of Wendover is only 20 minutes from the Bonneville Salt Flats however, your only options are a few casinos and small motels.
The West Desert
If you're looking for the chance to see multiple landscapes ranging from sagebrush and springs, to open meadows, then the West Desert is where you need to be. West of Salt Lake County and Utah County and covering a wide expanse of land, you have the opportunity to see wild horses, antelope, and if history is an interest, a few spots related to the Pony Express Railroad.
A lot of the West Desert is private property or Bureau of Land Management. So make sure you scout out and know where you are going. Plan ahead and check temperatures. There are some campgrounds and state parks that can accommodate your wedding also. For an elopement in the west desert please remember if you want guests to attend you might want to hire a day of planner that is used to elopements. Check out Emily Aitken Events if you want a referral to an AMAZING PLANNER.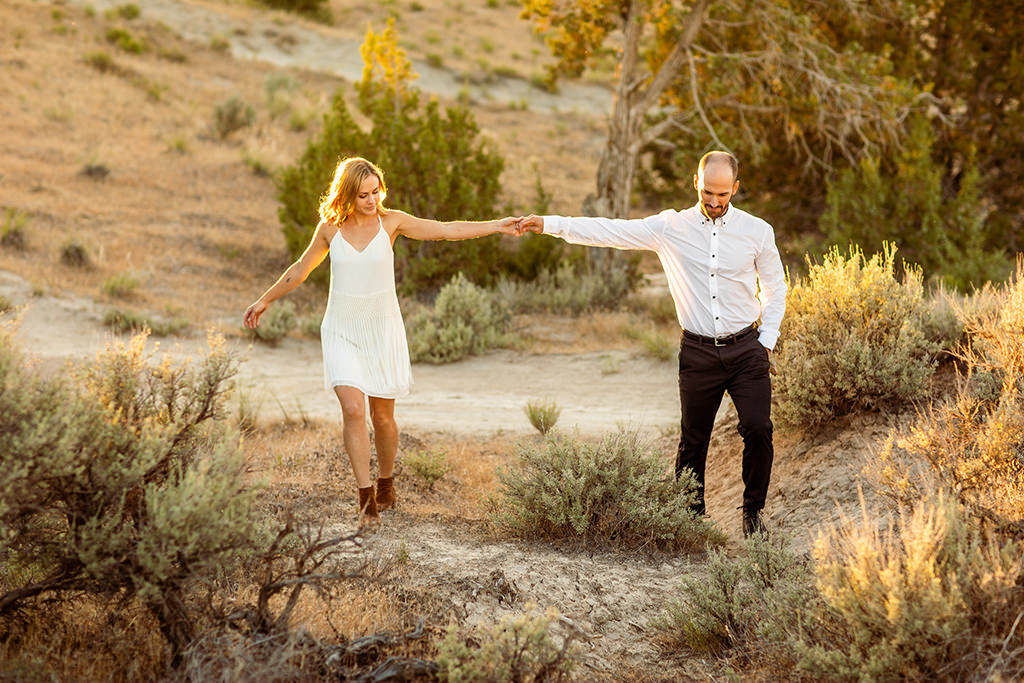 Even though the West Desert provides many opportunities for outdoor adventure, there are plenty of accommodations and dining options for you and your party back in Salt Lake City.
Little Sahara Sand Dunes
Less than a two hour drive from Salt Lake City, you'll find Little Sahara Sand Dunes, which in total, encompasses 60,000 acres of sand dunes, trails, and sagebrush. These sand dunes are a site you cannot miss! Endless hills of sand as far as the eye can see. There are several campgrounds surrounding the dunes and you can reserve a campground for a nominal fee. Be prepared for sand in your shoes and the opportunity to go barefoot!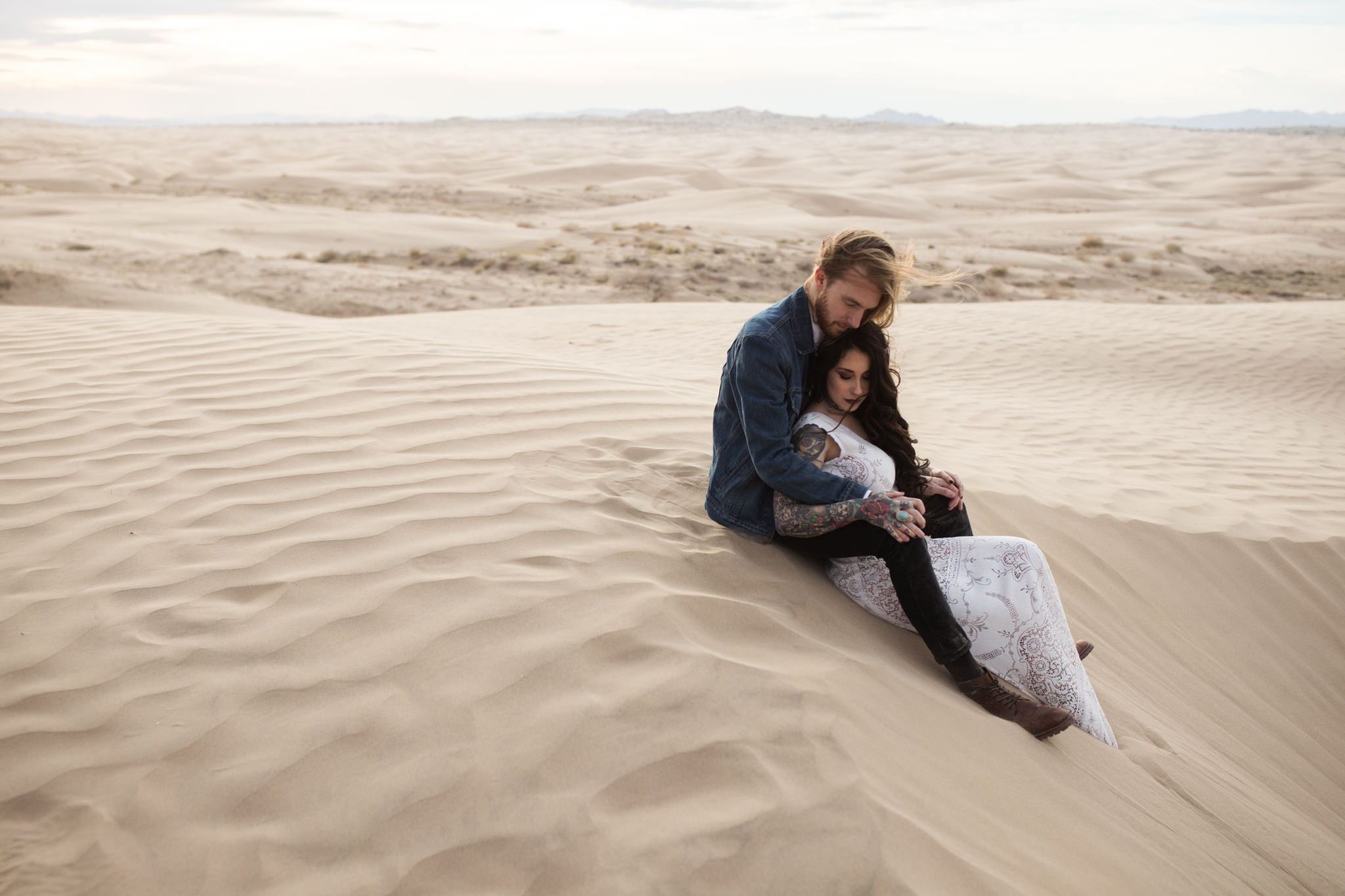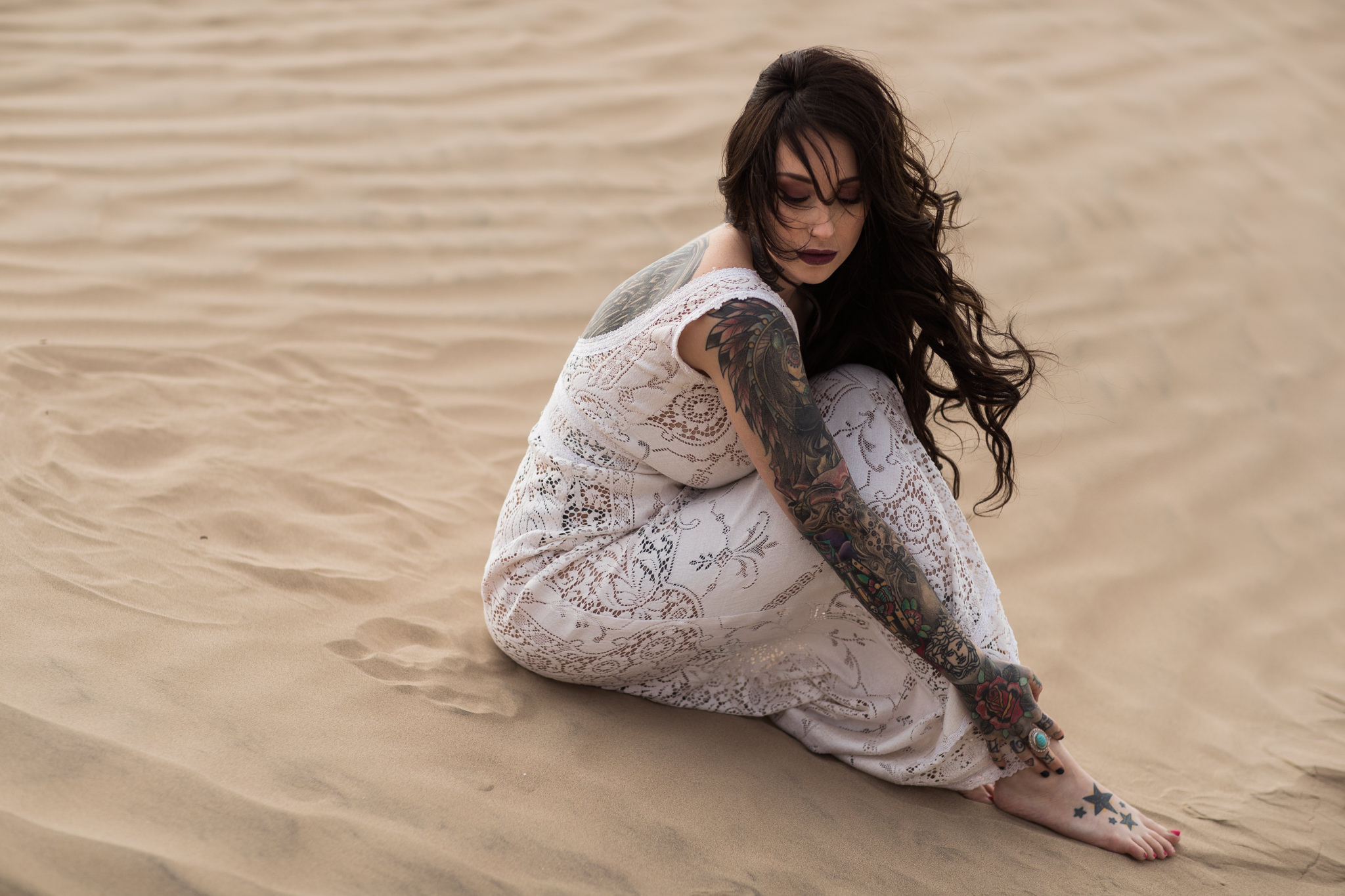 You can find awesome spots only 5-10 minute walk from the parking lot. Or if you want a truly unique experience bring a side by side and travel far enough that you won't see another person for miles. Its up to you! While the Sand Dunes are a popular spot for camping and riding your ATVs, we can't forget about the awesome views and dramatic looks they provide. You don't have to be a camper or adventurer to appreciate how amazing this place is. If you and your partner are looking for a truly unique place that will give you both an experience and photos to remember, I cannot recommend Little Sahara Sand Dunes enough. Trust me when I say, you won't regret it.
My best advice for planning your Western Desert Elopement
The thing you need to remember first and foremost — Do what works best for you! This is a celebration for you and your partner and it is supposed to be stress free. Whether you decide to do to a Western Desert Elopement with just you two or invite a few guests, you need to decide what makes it easiest for you.
Feel free to reach out if you need any help or suggestions for eloping to the Western Desert. Contact us here to help plan your awesome elopement.
For more information on eloping in Utah and location suggestions. Check out our elopement planning guide.