UTAH ELOPEMENT PLANNING GUIDE | LOCATIONS | PACKAGES | HELPFUL TIPS
EVERYTHING YOU NEED TO KNOW ABOUT ELOPING IN UTAH
Eloping In Utah
Now that you've decided to elope in Utah. It's time to think about if you want a Moab Wedding, a Zion National Park Wedding or a hidden Mountain Ceremony. I know this can seem daunting. Trust me eloping seems even more scary, because you don't hear about a lot of people eloping so it seems like its going to be MORE work. However, it is not! I will help you figure everything out in 5 easy steps.
There is a big reason I made location number 1 on the list. Utah has so much variety, and what you choose here will drastically change the decisions you need to make for the next sections. Do you prefer red rocks, desert, cliffs, mountains or lakes? Lucky for you… no matter your decision – you cannot go wrong! Everywhere in Utah is beautiful!
Utah is the perfect state to elope.
Choosing where to elope in Utah is a hard decision. There are some important things to consider. What describes you as a couple? What is important in your relationship. If you can't decide from here? Look at our pinterest! Which photos stand out to you the most? Do you like hiking? Are you considering a Zion National Park wedding? Do you like camping? Are you a hard core adventurer? Or do are you adventure-ish?
Basically, it boils down to three major types of scenery (so there's a good chance you could get two of them at the same time).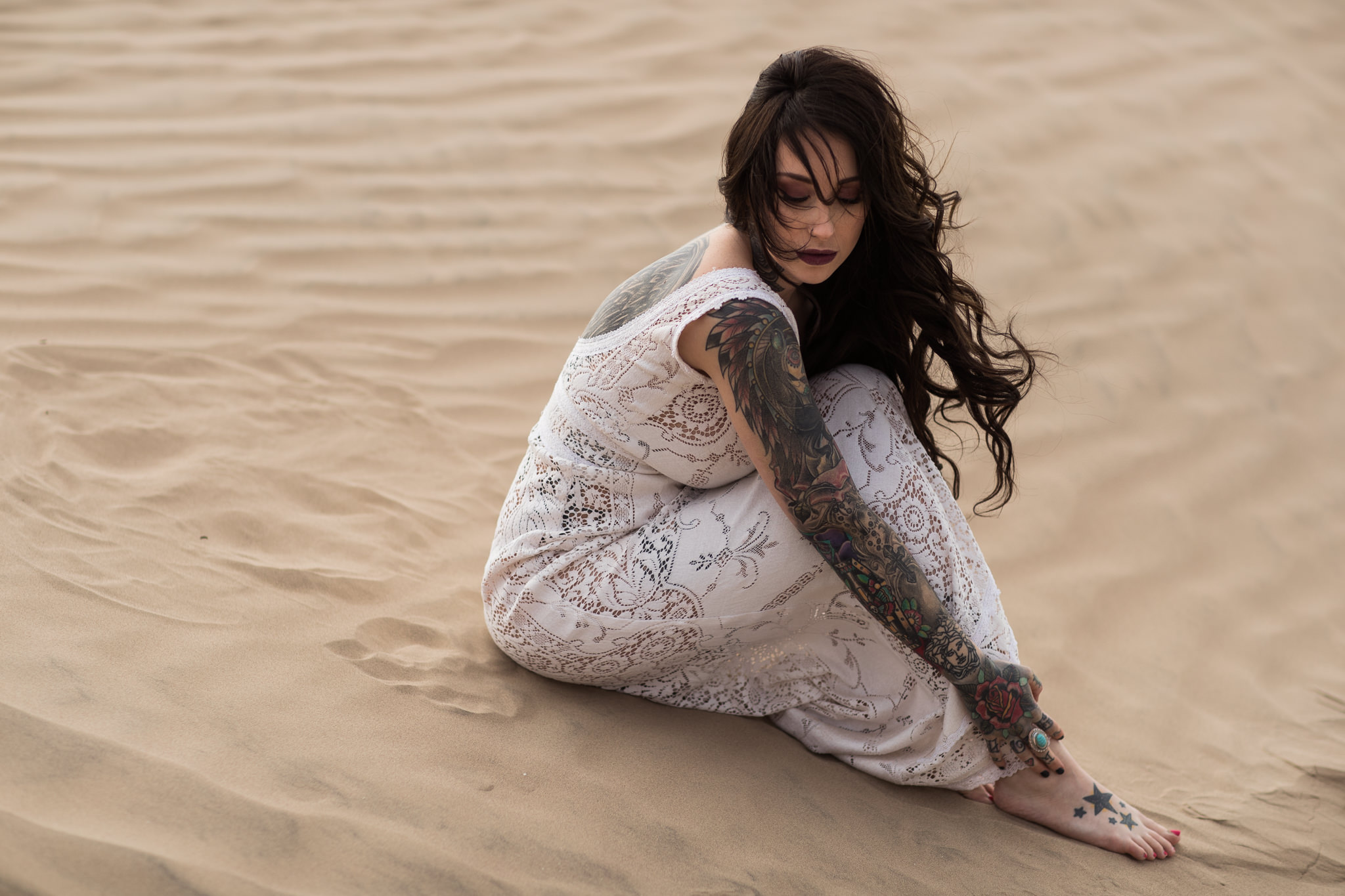 Utah Western Desert
This is by far one of the most underrated locations and types of scenery here in Utah. Within this one type of scenery there are lots of different varieties of desert. In this section I will be referring to western Utah. (Yes I know, I know, Moab and Red Rock is the desert also. But for this part… we will be referring to the western desert of Utah.)
The western portion of Utah is a unique area very different from other parts of the Utah. It is not uncommon see sage brush and sand with low mountain ranges in the distance. Water is scarce. The Bonneville Salt Flats are included in the west desert area, along with the Little Sahara Sand Dunes.
Click Here to learn about more specific locations in the western desert of Utah and see examples.
Utah Mountains
The first thing you notice when you fly into Utah is how close and how big the mountains are all around the city. A fifteen minute drive from downtown Salt Lake City and you can be hiking on top of an 8000ft mountain peak.
Depending on the time of year the mountains can be beautiful and green, to bright and vibrant fall colors, to a beautiful covered snow capped mountains. There are awesome epic views all around in the Utah Mountains.
Within the Utah mountains you can get married in the middle of a forest, or next to a quiet remote lake, or on the edge of a cliff.
Click Here to learn about more specific locations for Utah Mountain Elopements and see examples.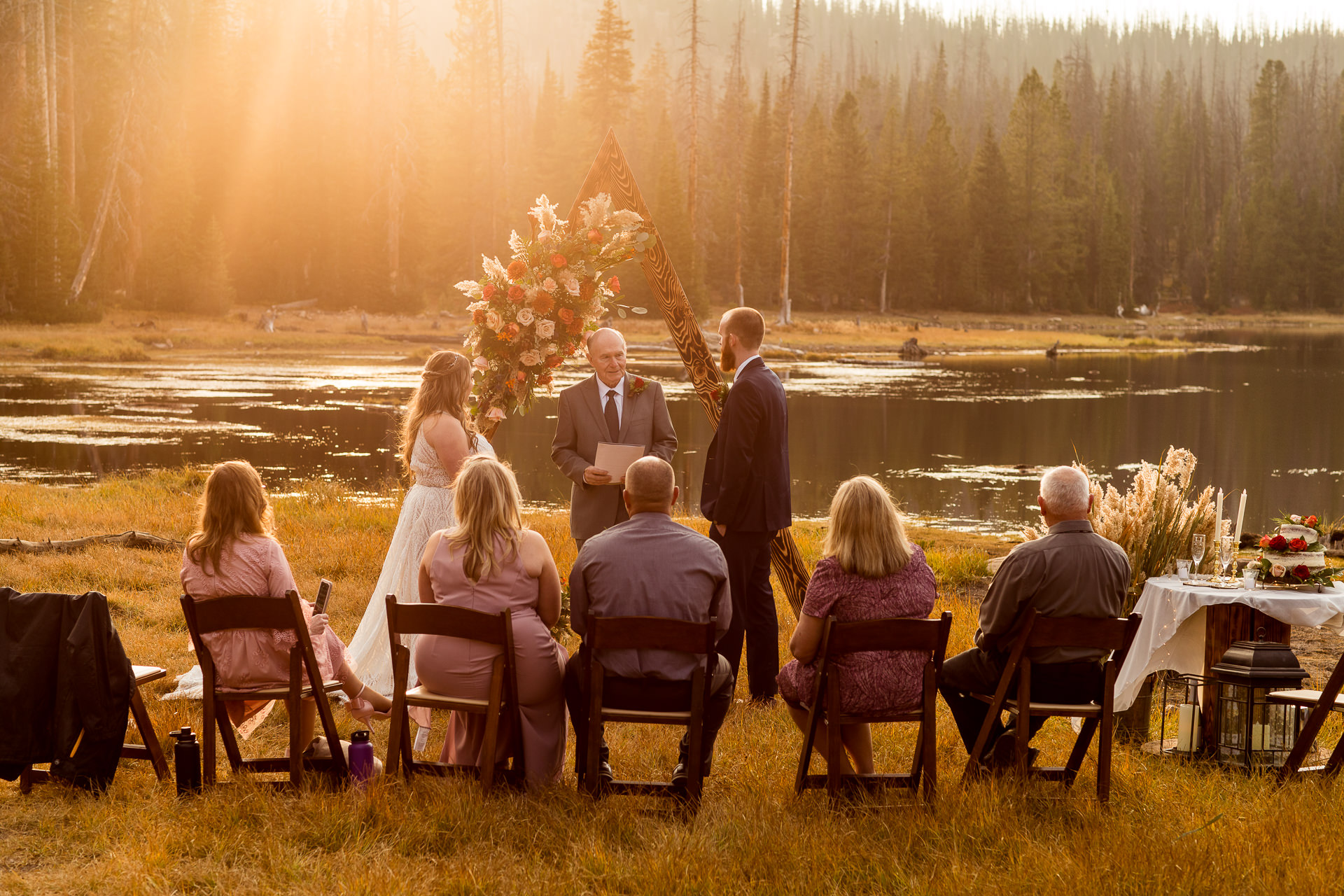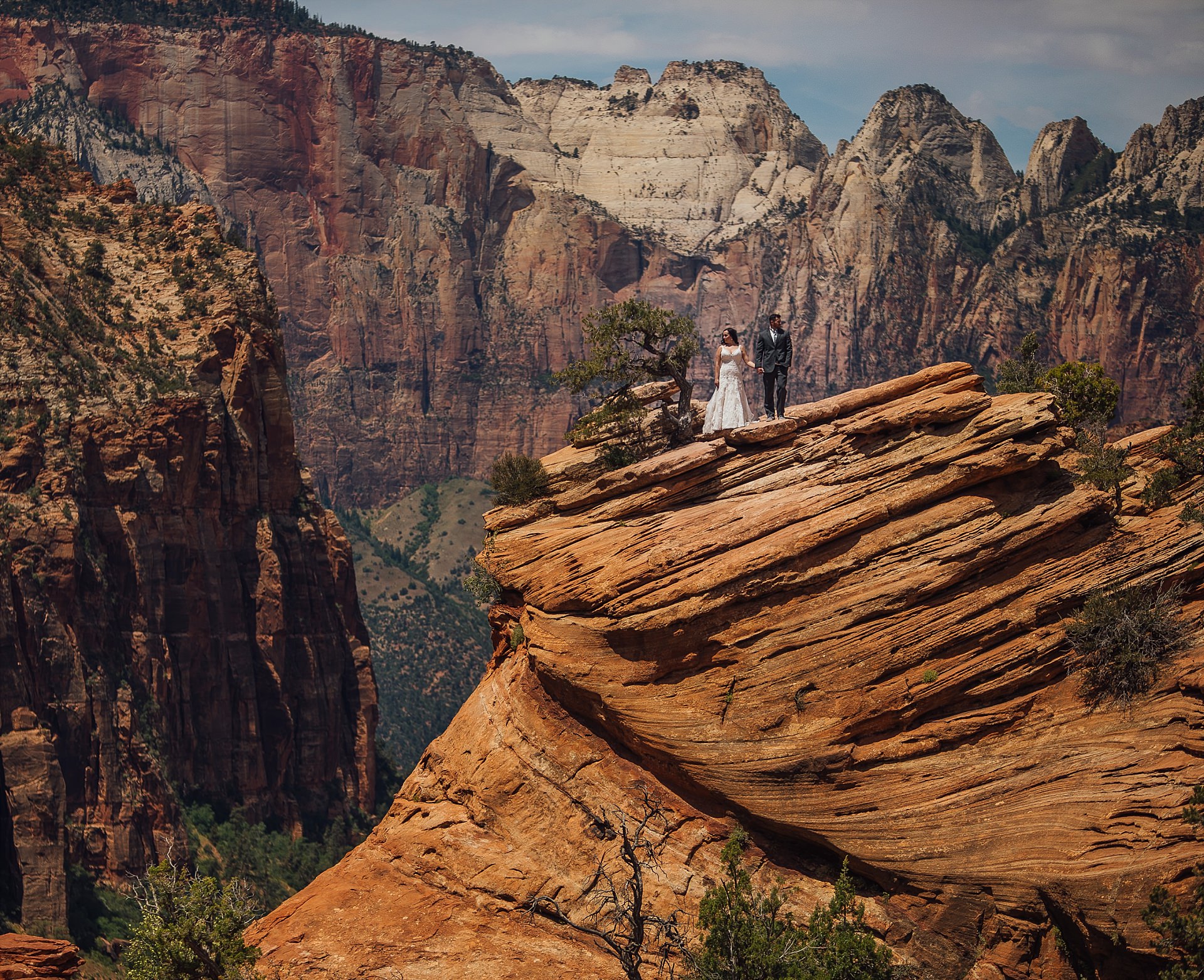 Red Rocks and Southern Utah
I know I know, southern Utah is the desert too! But this desert is unique and very different from the aforementioned type of desert. Enough that it deserved its own separate section. You won't ever regret having a Moab wedding.
I won't say this is my favorite scenery in all of Utah, but I won't deny that it isn't either. Breathtaking is the only word to describe the beautiful red rock landscape that covers a large section of Utah. All 5 National Parks in Utah are covered in Red Rock: Moab, Zion, Canyonlands, Capitol Reef and Bryce Canyon. If you haven't seen this YouTube video about the "Mighty 5" YOU NEED TO!
Anytime I get a free weekend to myself, I pack up my car and head south to explore and just enjoy nature at its best. You can never go wrong eloping in Southern Utah. The hardest decision will be which National Park do you want to see when you Elope in Utah?
Click Here to learn about more specific locations and examples of Southern Utah and the Red Rocks.
Best time of year
to elope in Utah?
(Hint: It's always a good time!)
Haha that was a sneaky headline for this section because there isn't a "best time" of the year. It depends what type of elopement you are looking to do. Utah experiences such a HUGE range of temperatures throughout the year AND also depending on the location. (Hence why location was #1)
Don't let the cold weather discourage you! Be bold! Be different! Winter is one of my favorite seasons for elopements. The white snow cover makes it such a magical time of year. If you don't like hot temperatures… July and August are typically around 100 degrees Fahrenheit in some places of Utah. Lucky for us… it's a dry heat.  So it still stays pretty bearable with the lack of humidity in the air for your Moab Wedding.
April and May tend to have pretty unpredictable weather. It could be bright and sunny one minute and within 30 minutes a torrential downpour. So be prepared ahead of time if you choose those months. Here are a few graphs to show you average temperatures in some of the main destinations in Utah. (yes I love graphs… it's the math nerd in me.)
Salt Lake City Weather Averages

Moab Area Weather Averages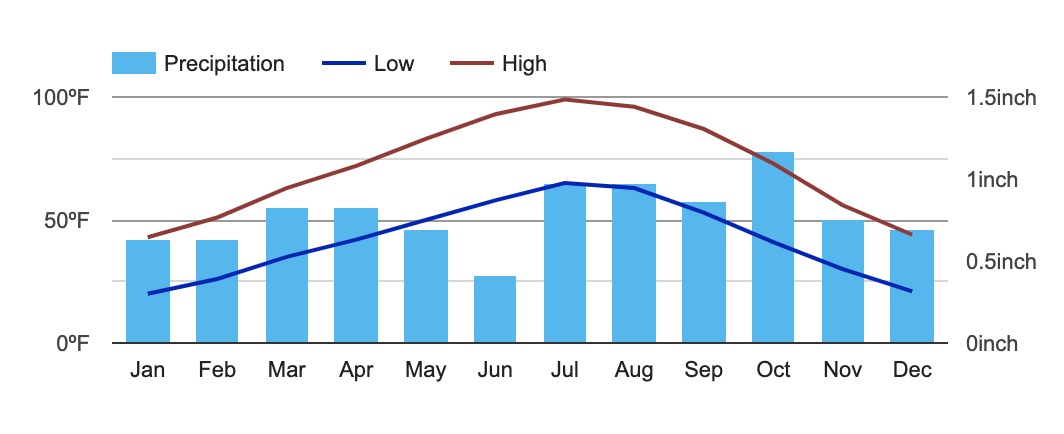 Uinta Mountains Weather Averages

WEDDING PHOTOGRAPHY
This part is easier than it seems… just click the button below! Hahah, but in all seriousness, finding a photographer for your elopement means finding someone that knows the area and can help you assist in the planning!
Elopement photographers aren't just there to take photos… they are they to answer questions about the area and planning whenever you need.
You will spend a significant amount of time on the phone and on your wedding day with your photographer… so make sure you click! (Sorry I had to add the pun, I couldn't help myself.)
GETTING YOUR MARRIAGE LICENSE.
Getting your marriage license is one of the easiest tasks on the list but also important, so don't forget. However, it can take time to get the permits and license, so plan ahead.
Here are a few helpful tips to know about getting it done before you elope in Utah.
1) You can apply for a marriage license at the county clerk's office. Click here to locate the country clerks office where you intend on getting married. I highly suggest checking with the county clerk's office where you intend to get the marriage license for any specific requirements.
2) There is no waiting period before you can get married. As soon as you get your license, you can get married. 
3) The license is only valid for 30 days. If you do not have the marriage solemnized within that time, the license will expire.
4) There is a license fee in most counties, which includes two certified copies of the license. Note: Some counties do not charge a fee for the license, but do charge for the certified copies. (Salt Lake County is a $50 license fee. Washington County is $35)
5) Some counties allow the application to be mailed, while others can be done online, and some require in person. Check with the county beforehand.
6.) Here is a state website with more information.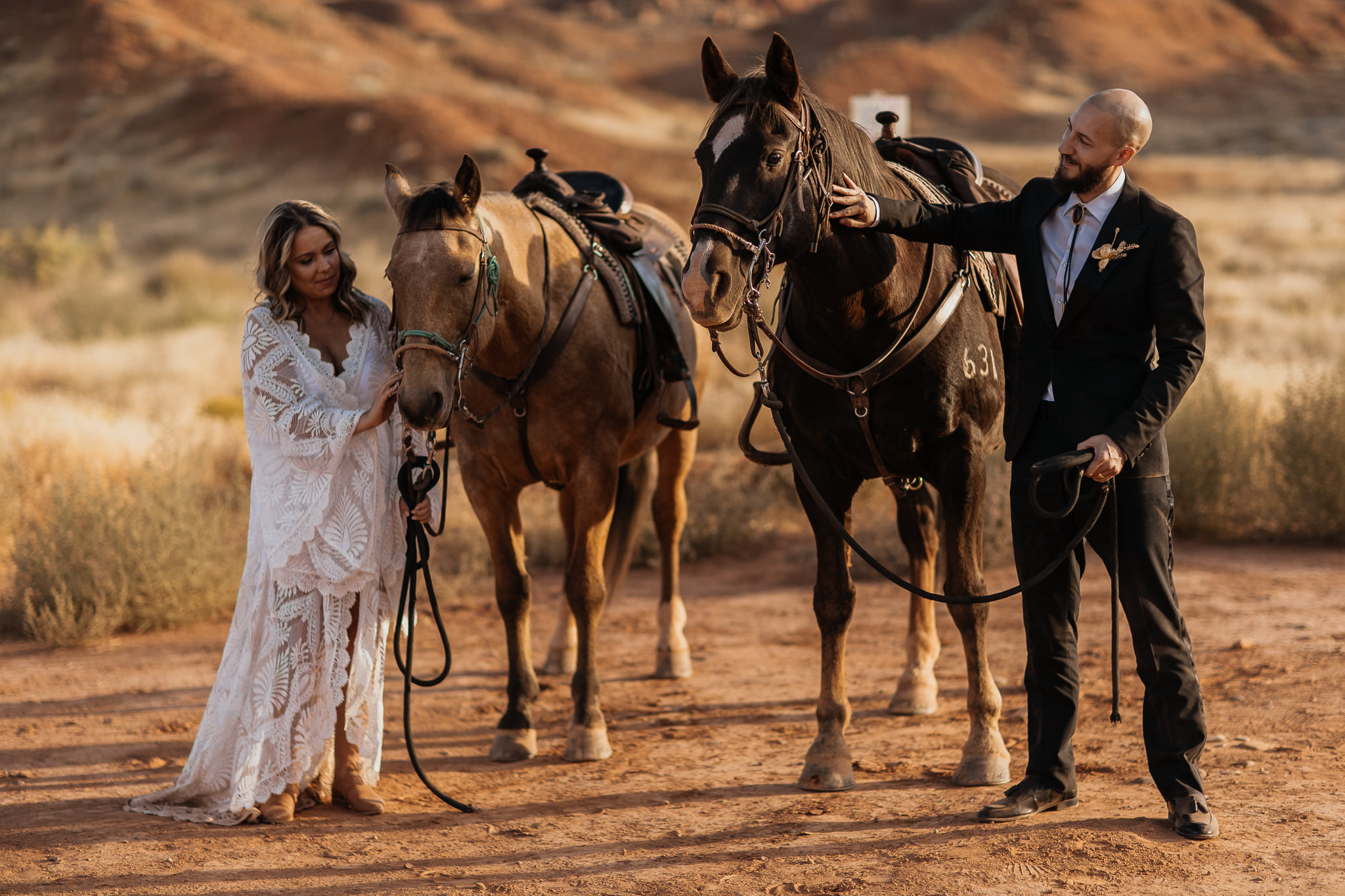 PERMITS
I know it can seem annoying to have to deal with it. But permits are very vital for two important reasons. Some will reserve a spot for you in a National Park and also it helps pay to maintain these beautiful landscapes that we enjoy. Make sure to look into necessary permits you might need for your wedding day. Remember if you are getting married in a national park there are very few designated spots to get married so I recommend applying for your permit as soon as possible.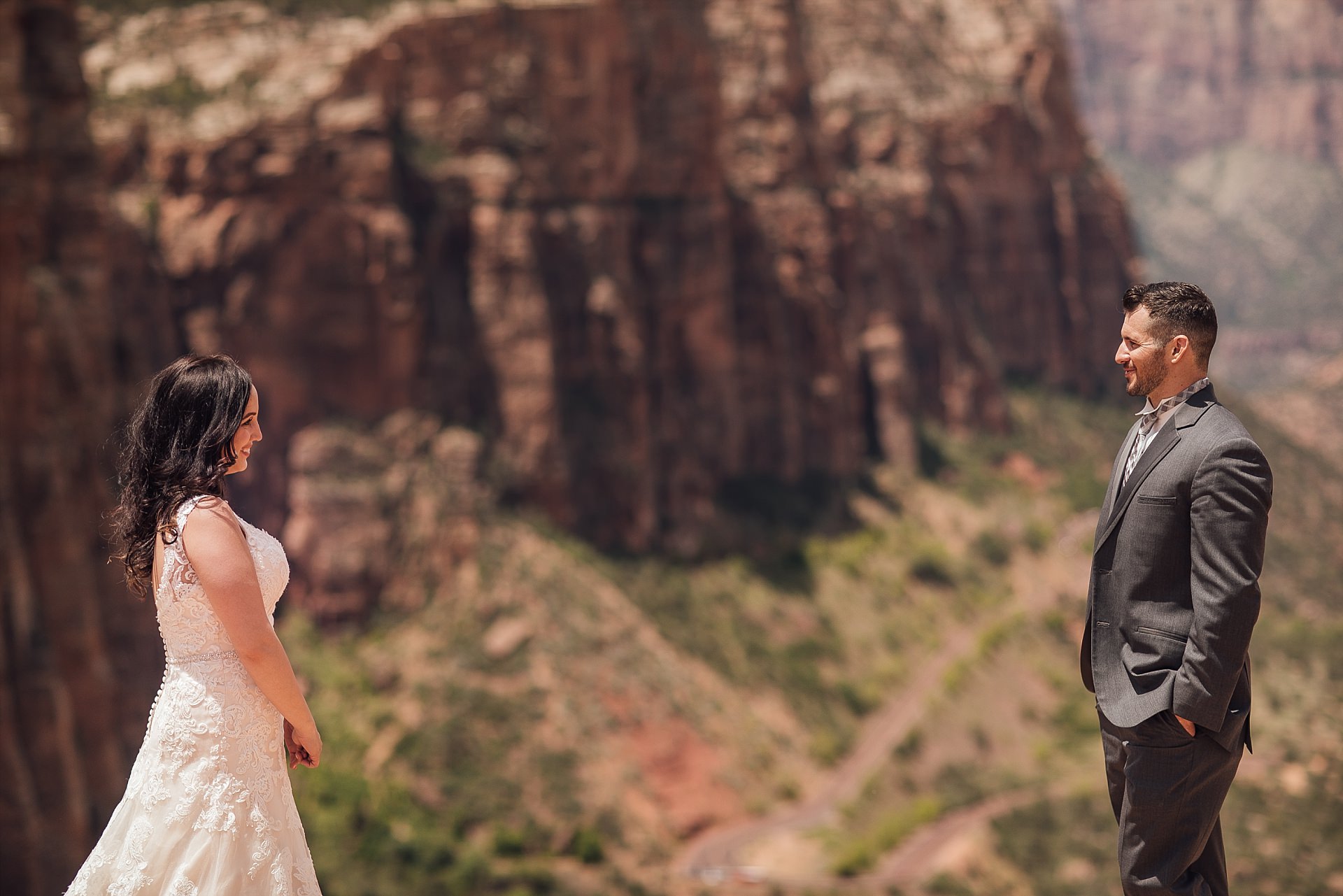 Here is some information for some of the places to Elope in Utah.
Zion National Park Weddings
$100 special use permit fee
Application must be submitted three weeks in advance.
Zion National Park has only a few designated areas for weddings. An application for a specific location must be submitted. One location can accommodate 100 guests while other locations only can have 10 guests.
Here is a good resource for your Zion Wedding
Moab Wedding
The application & permit fee costs $185 for both Arches National Park and Canyonlands.
No alcohol or amplified sound is allowed in Arches National Park.
There are 9 designated areas for weddings in Arches. An application for a specific location must be submitted. Guest sizes vary by location from 10 guests to 80. Canyonlands weeding size is limited to 25.
Recent Zion Weddings
ALL YOUR WEDDING PLANS COMING TOGETHER.
Don't worry!
The best part about eloping is not having to stress. I am here to answer any questions you might have. Also, I'm willing to location scout and sit on the phone on hold for 5 hours to ask park rangers any questions you might have.
I am here for you!
Even if you have questions that aren't really wedding related.
If even planning your elopement is too much stress. There are lots of amazing planners that specialize in Moab Weddings. Don't worry – I promise! Here is an awesome Moab wedding I did with an amazing planner named Emily Aitken Events. She is amazing! If you want great flowers Beehive Floral Co will blow your mind!
CONTACT US TODAY TO START PLANNING YOUR ELOPEMENT.