Share
As a photographer, I was honored to document this remarkable celebration of love, where language barriers were overcome, and cultural fusion created a mesmerizing tapestry. Let's delve into the vibrant details of this extraordinary union and the universal language of love. This Brazilian paradise became the perfect backdrop for their wedding, and it was impossible to not see their love story in every photo I took.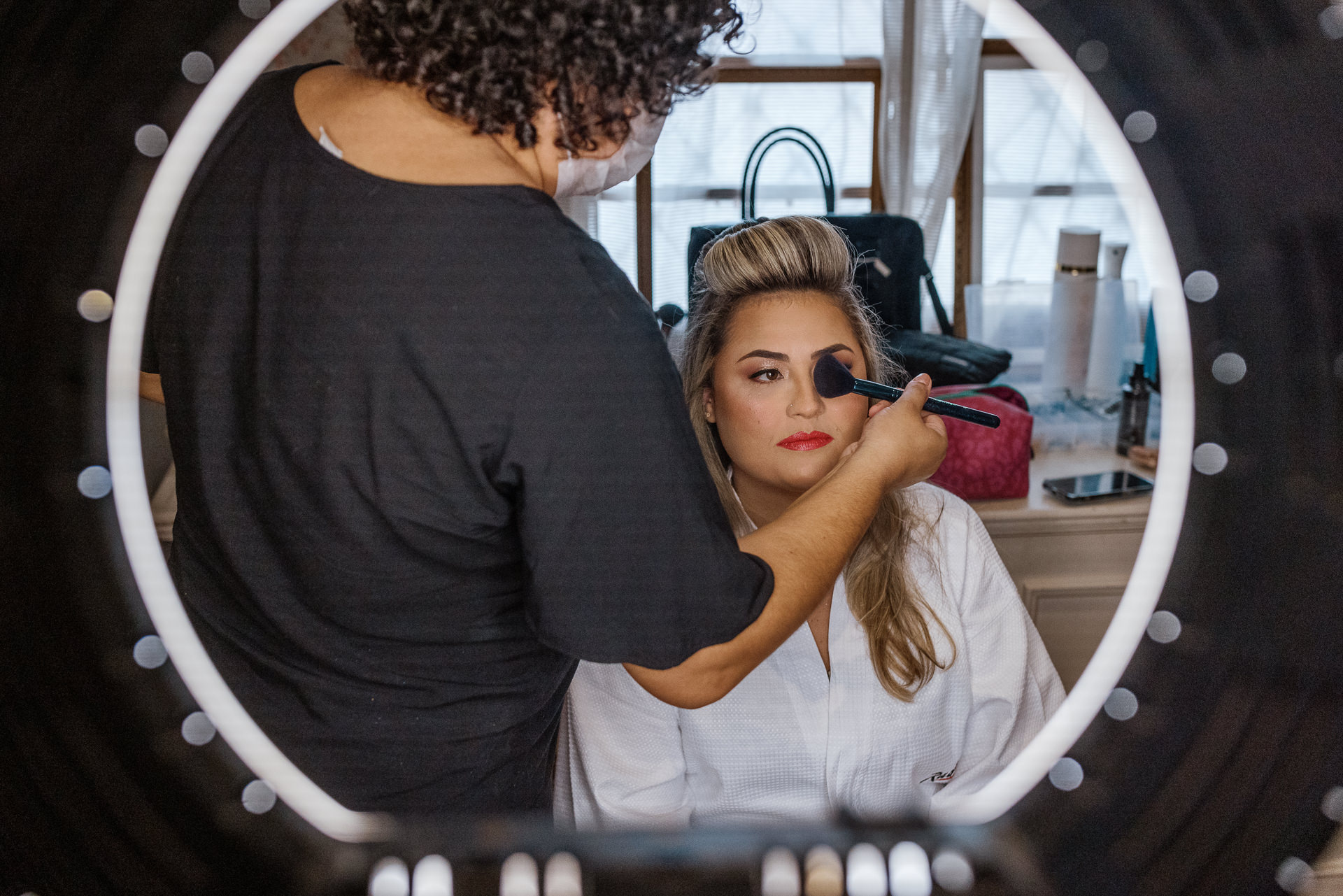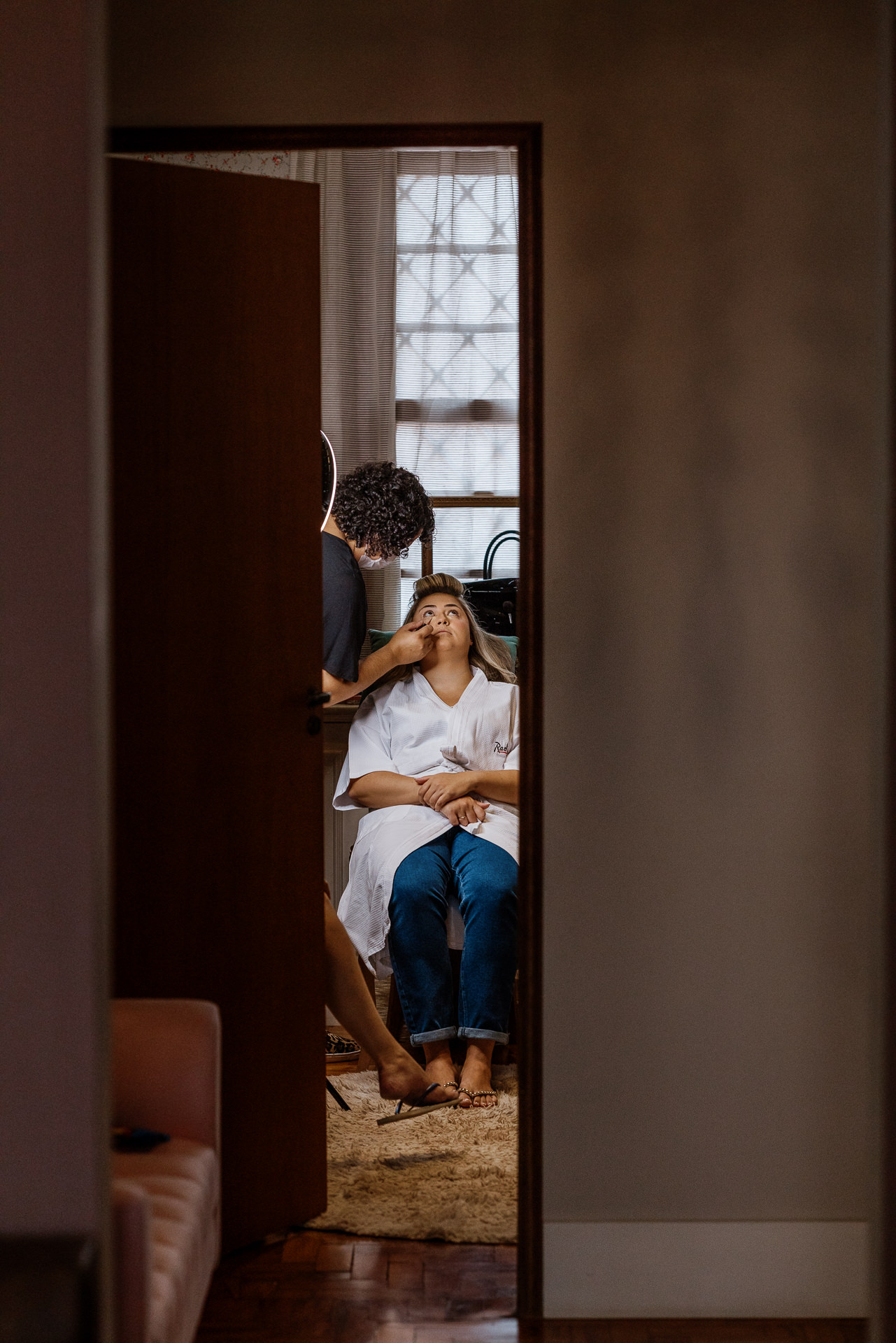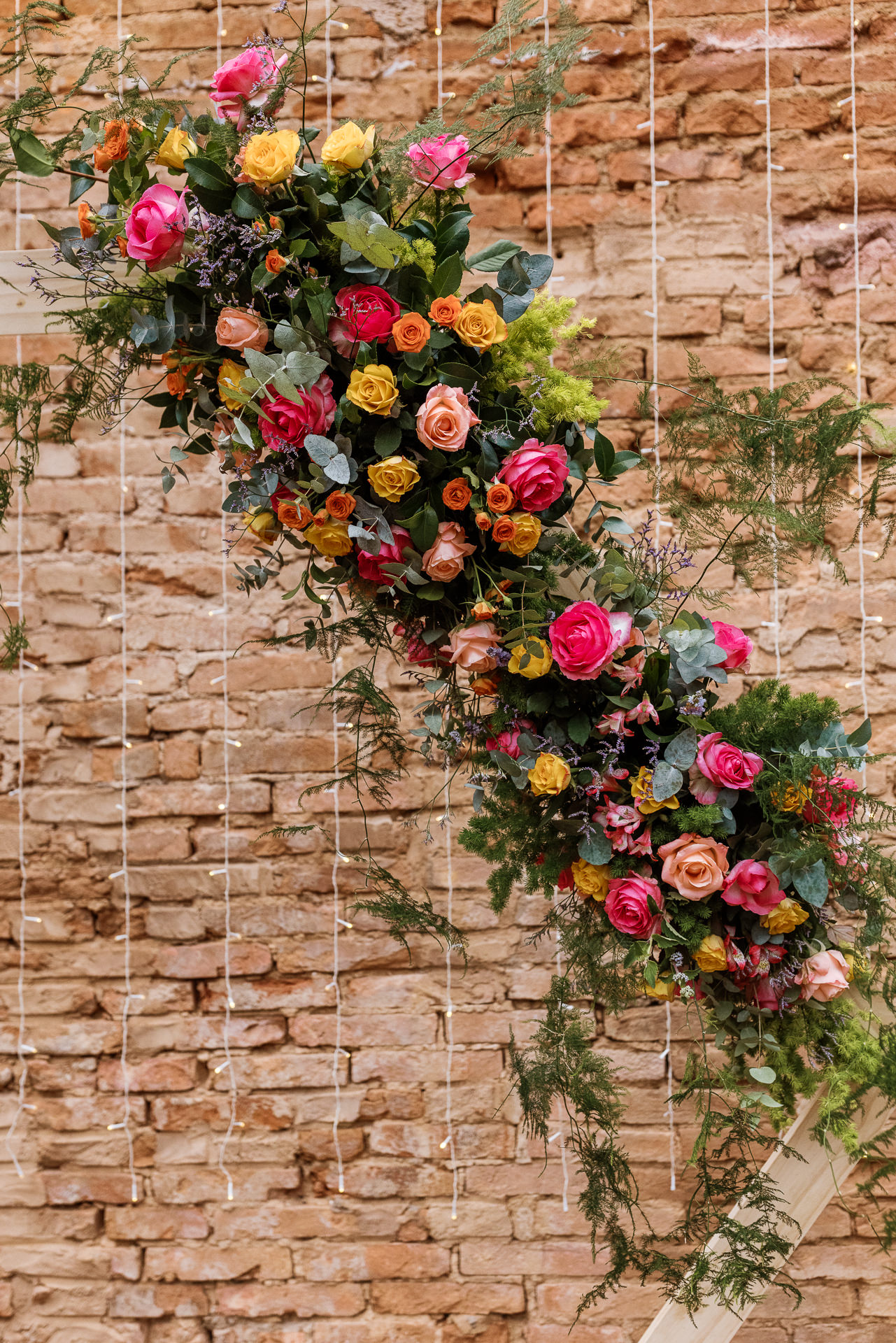 As many people reading this know, I very much enjoy small intimate weddings and the venue they chose set the stage for Sara and Mariana's dream wedding. The lush greenery and small urban decor really highlighted the perfect feeling the couple's love and joy. As I arrived in Brazil, I was so excited, I had always looked to Brazil as a Bucket list destination and eagerly prepared to capture the essence of this momentous occasion.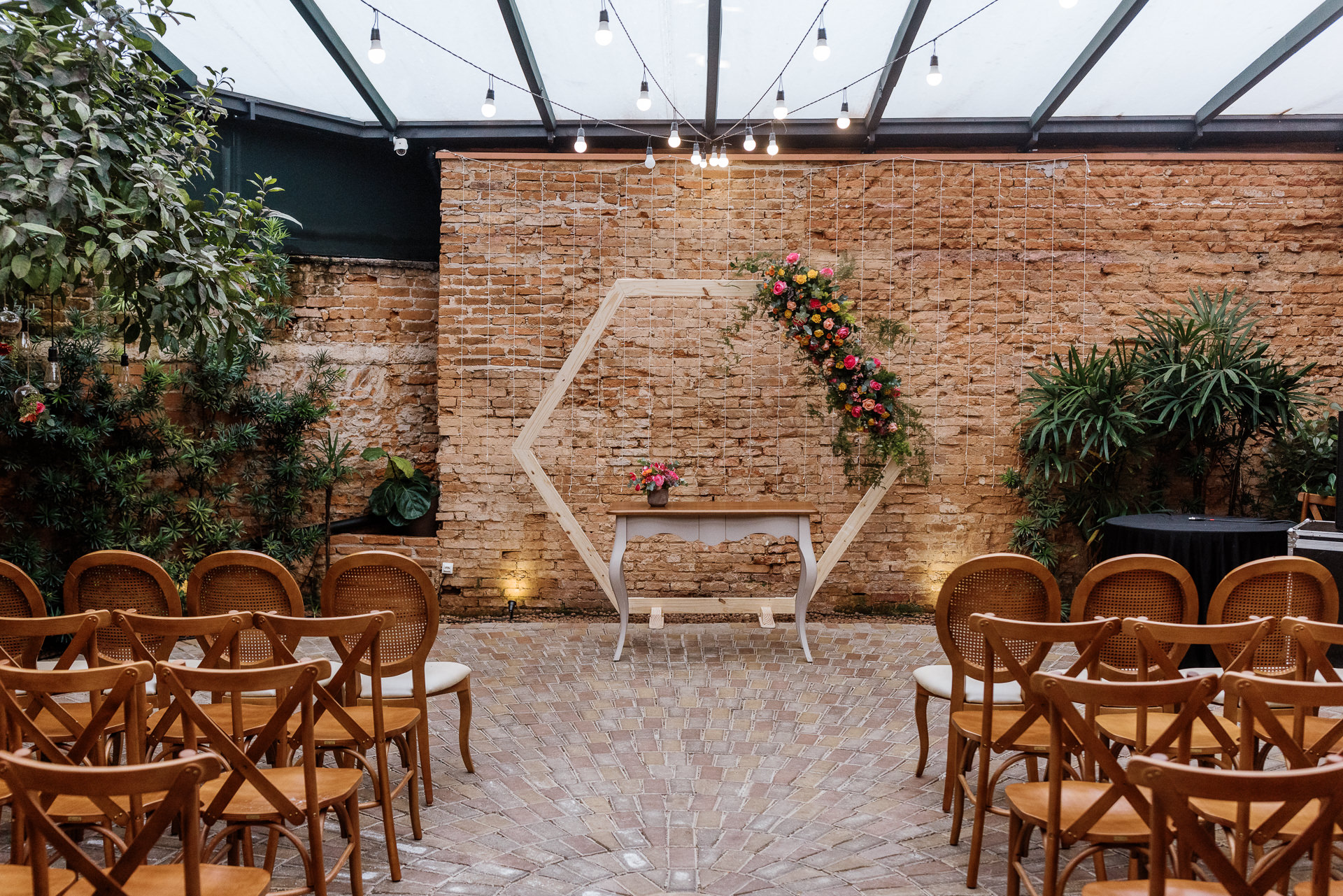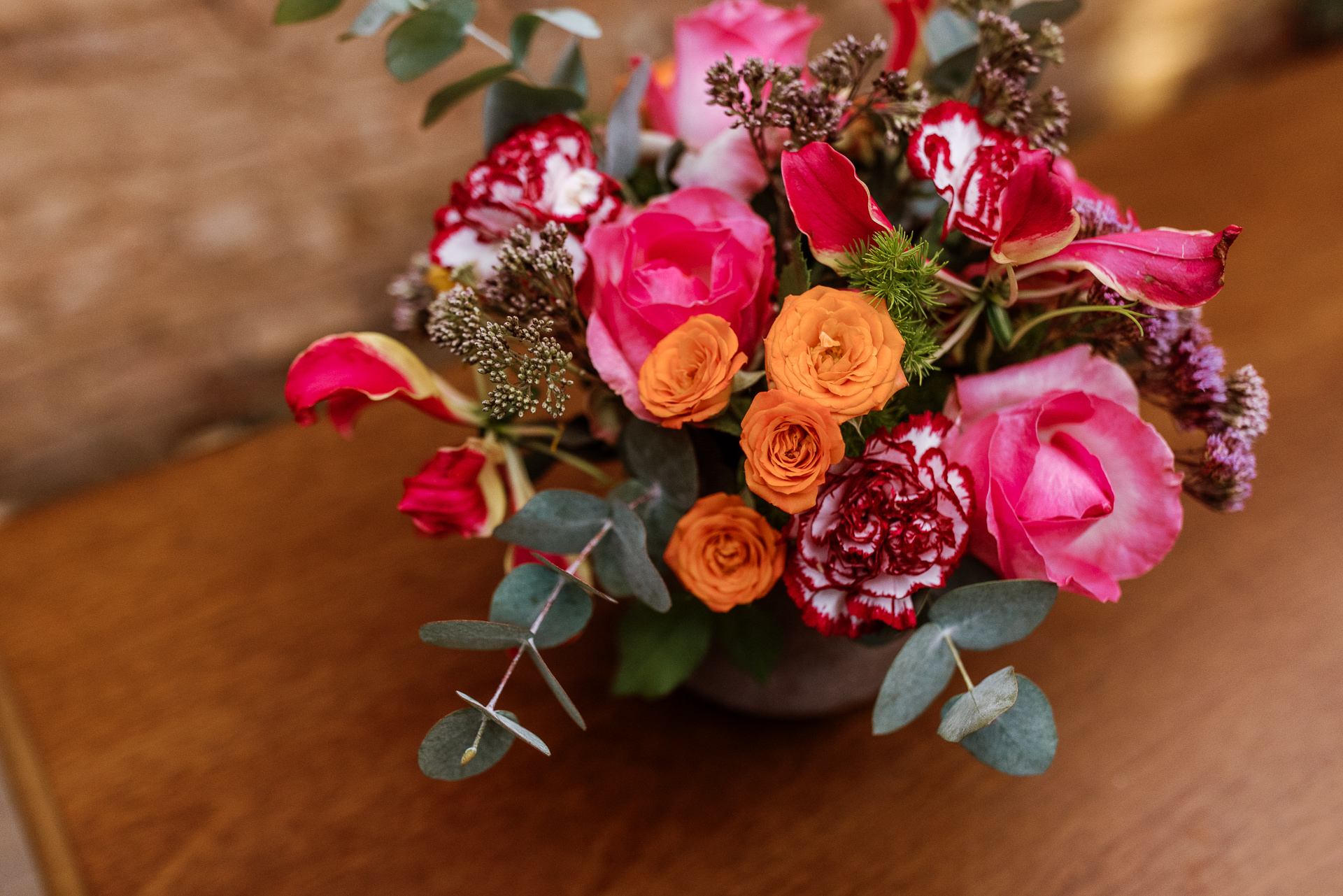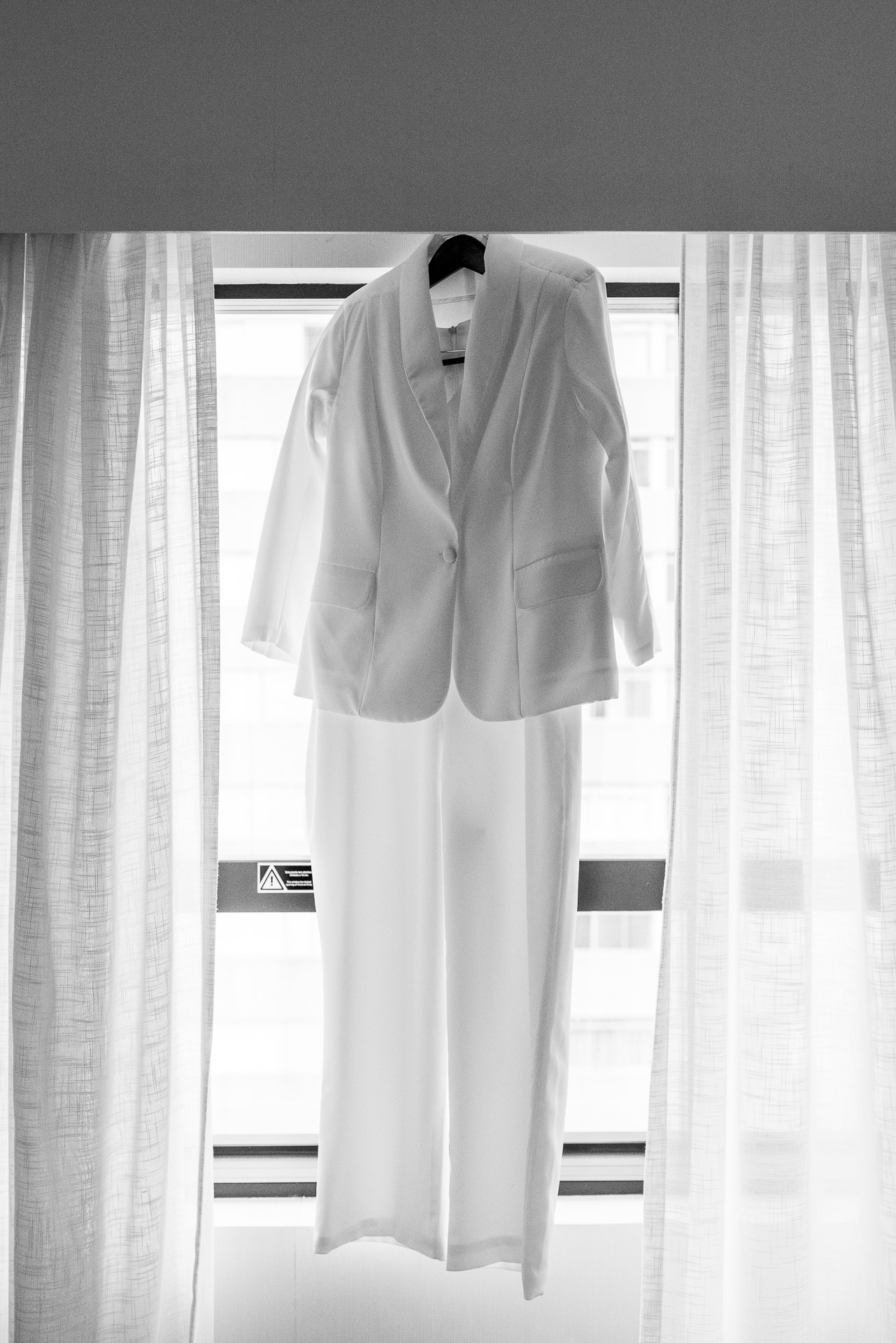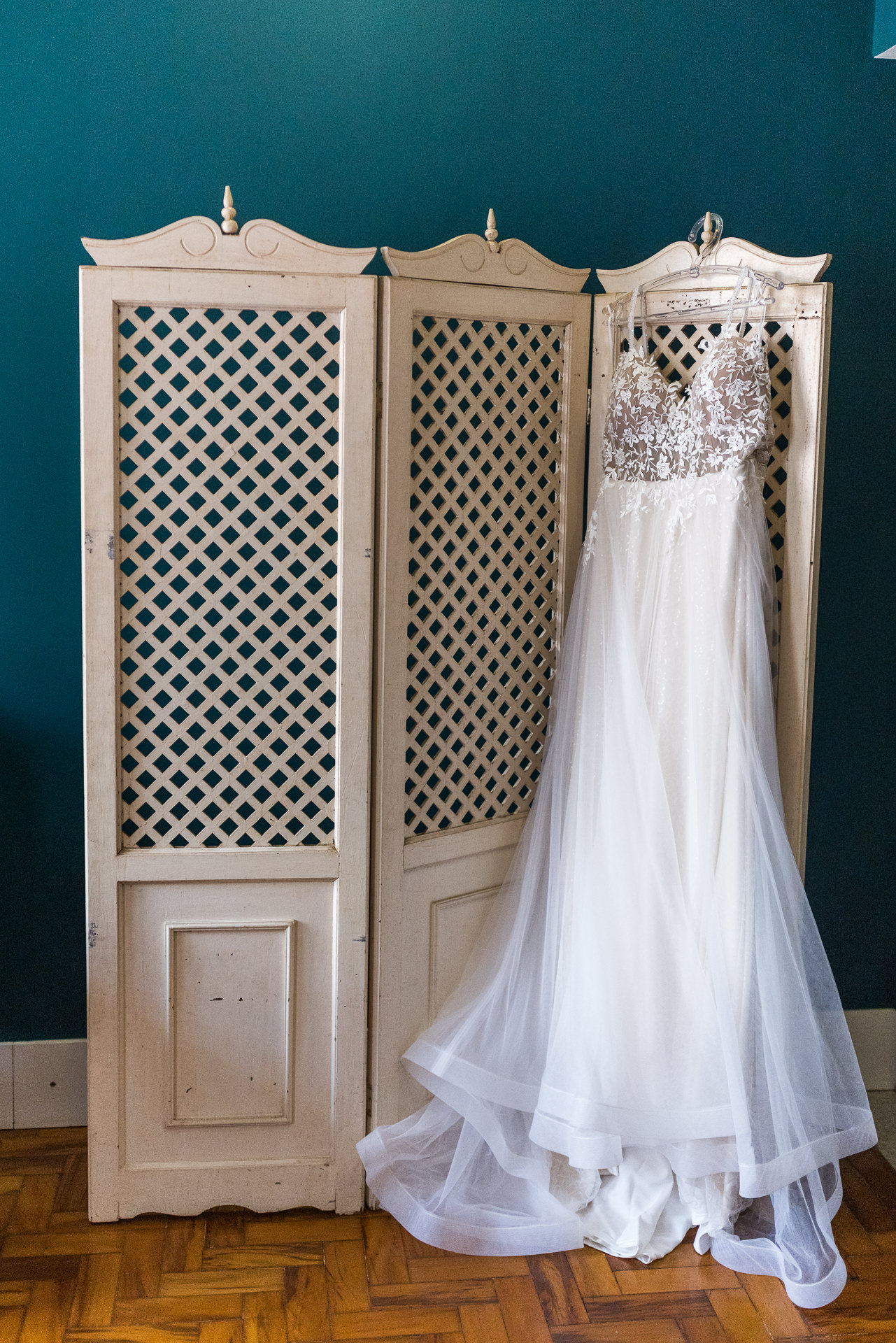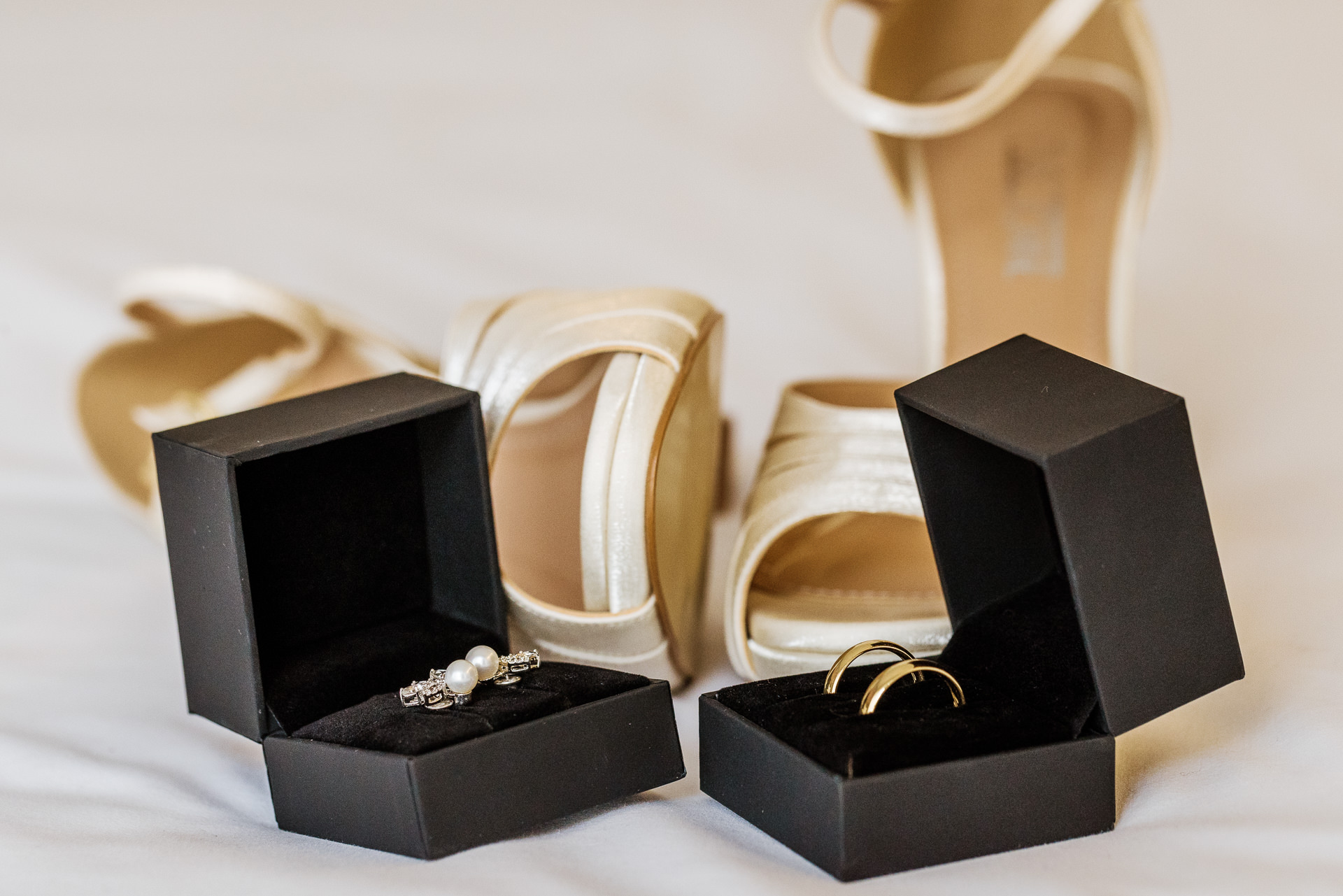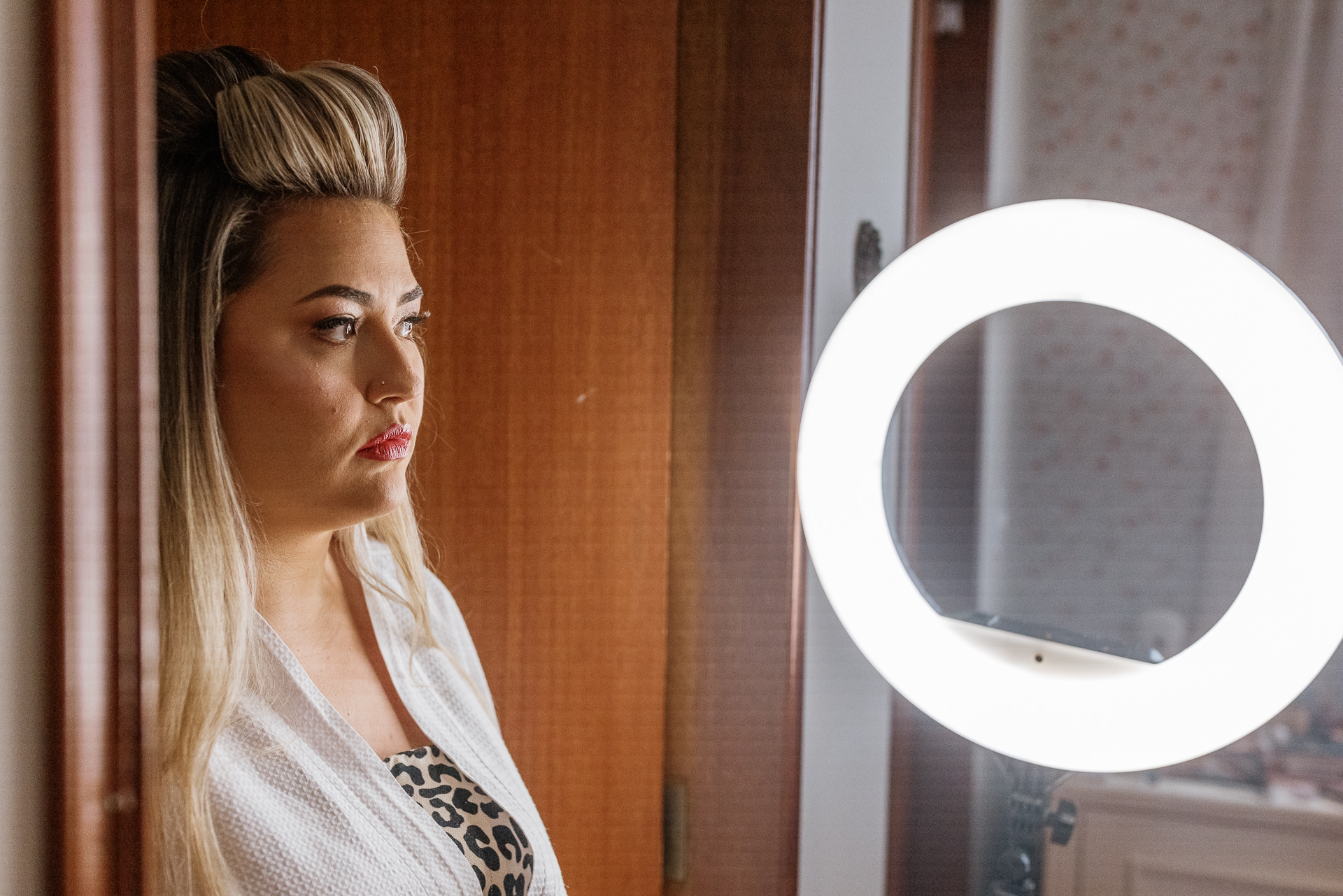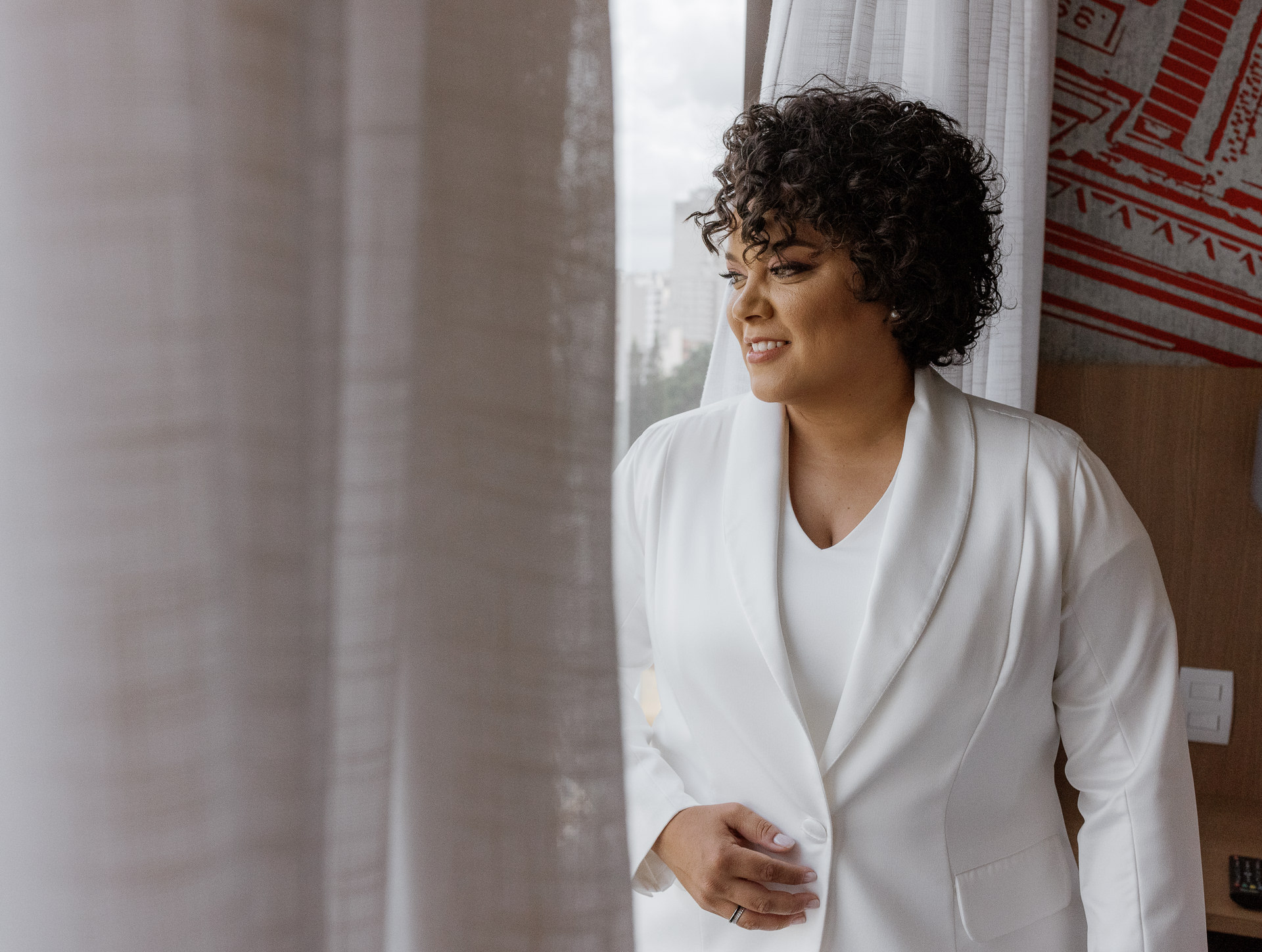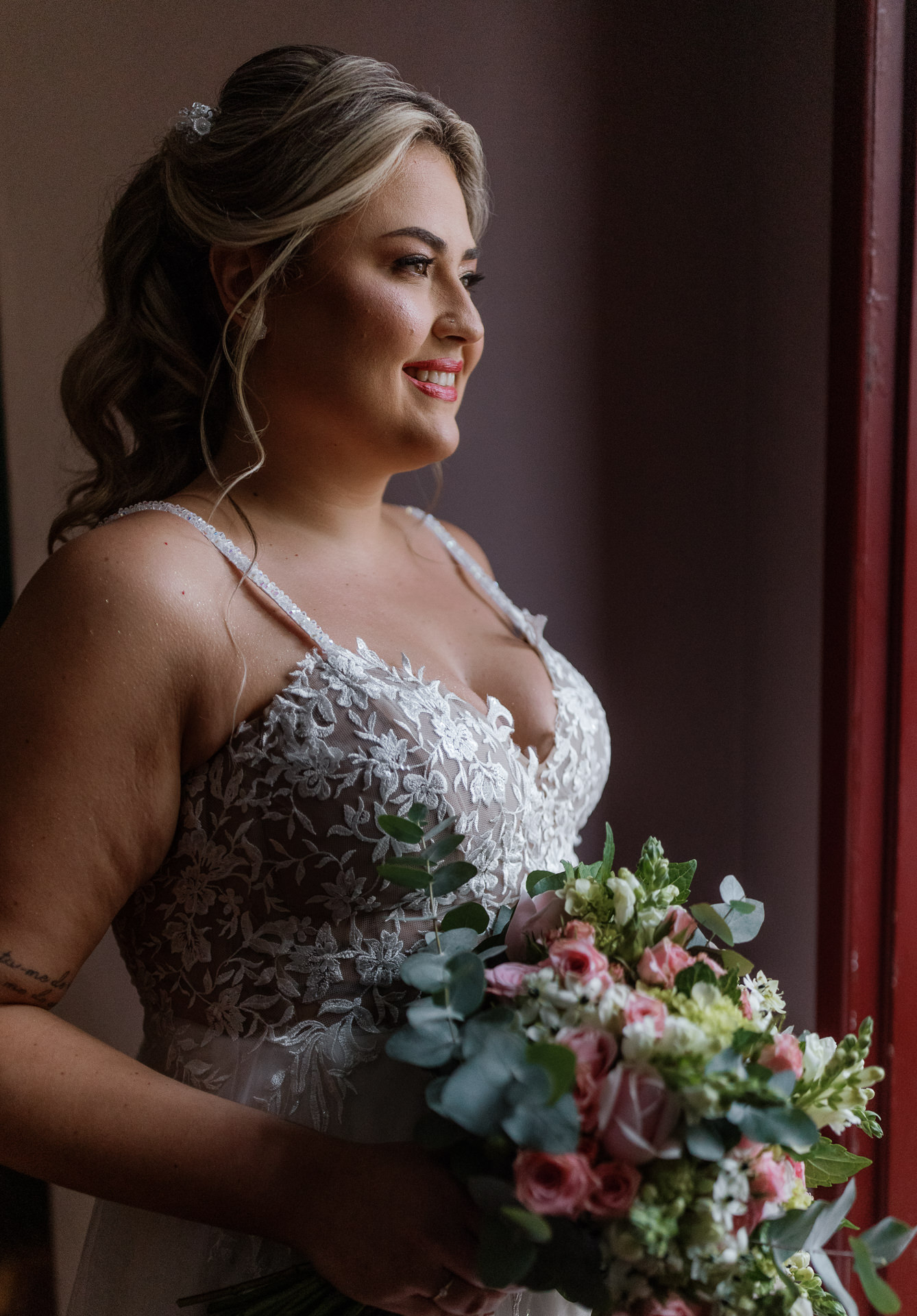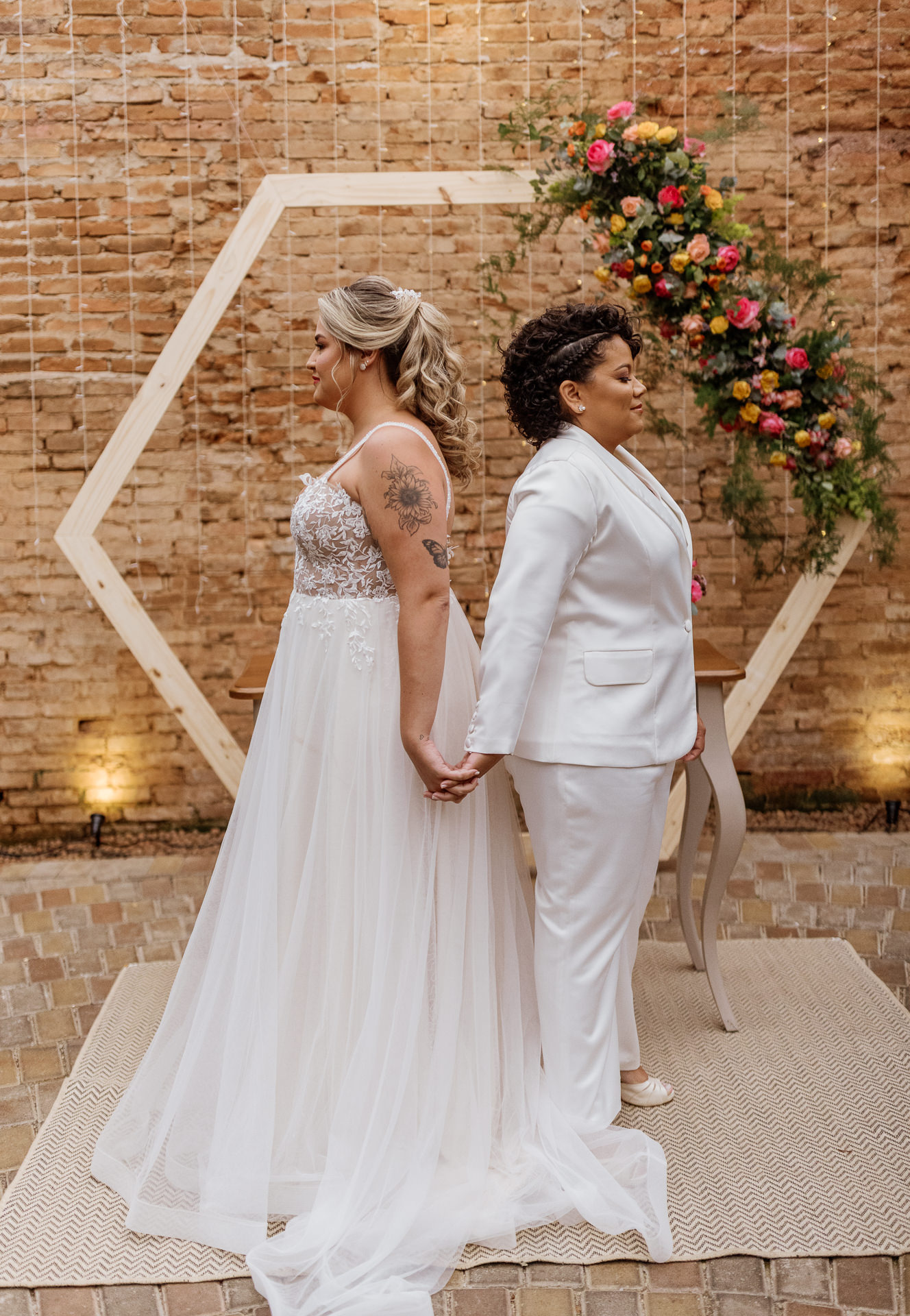 This was the first wedding I have photographer that was absolutely nothing in English, and BOY OH BOY was my Portuguese a little rusty. As I navigated the celebration, I quickly discovered that emotions, gestures, and connections transcended words. The tender glances exchanged between Sara and Mariana, the supportive presence of their friends and family, and the overall atmosphere of love and acceptance became the focal points of my lens. Thank goodness Sara spoke perfect English to help me when I stumble and Mariana was so patient with me when I was trying to explain and use words that I never had learned before when trying to describe posing etc. I also learned how quick I work with weddings and my translation and ability to decipher in my head definitely wasn't working that fast.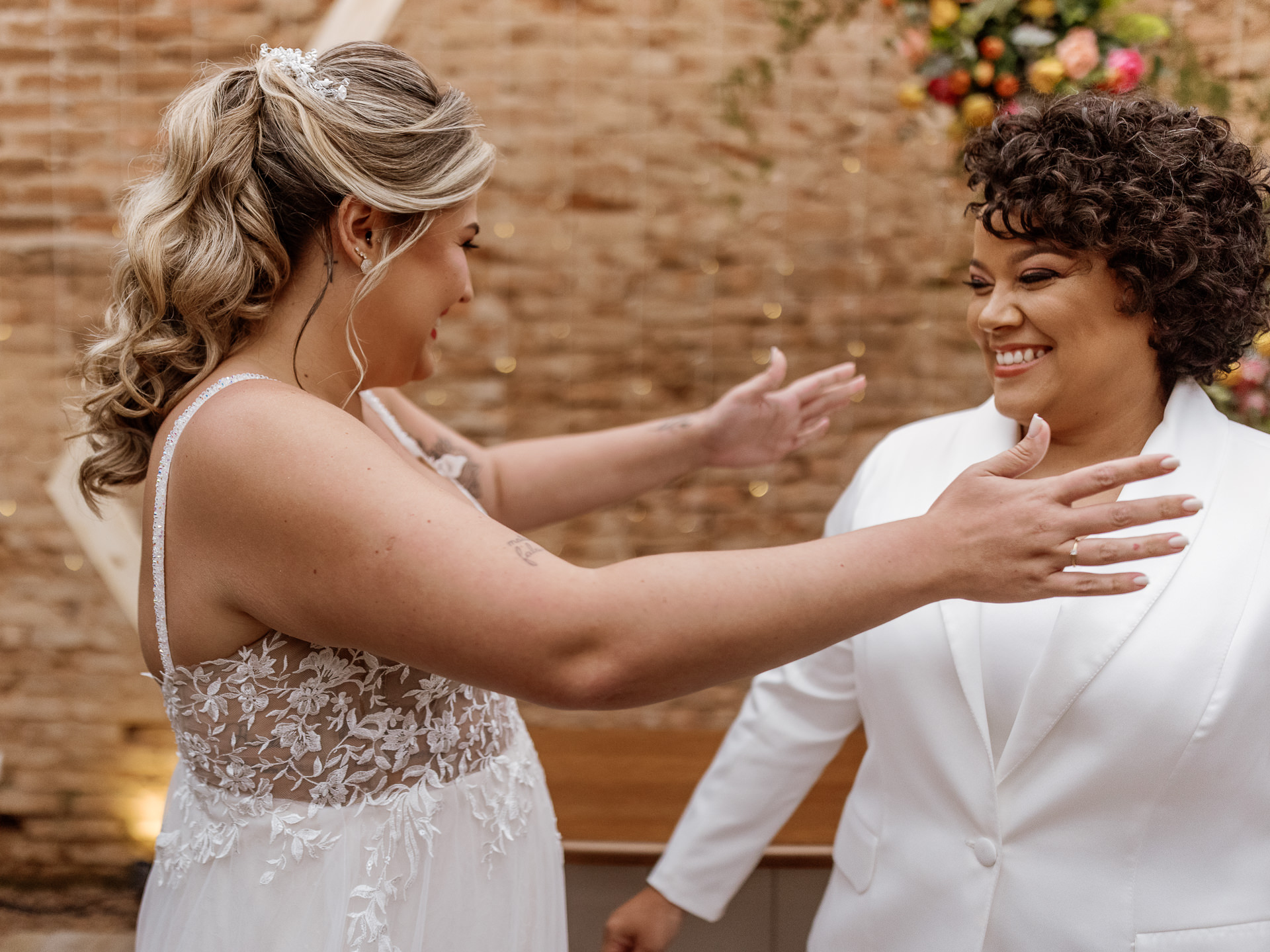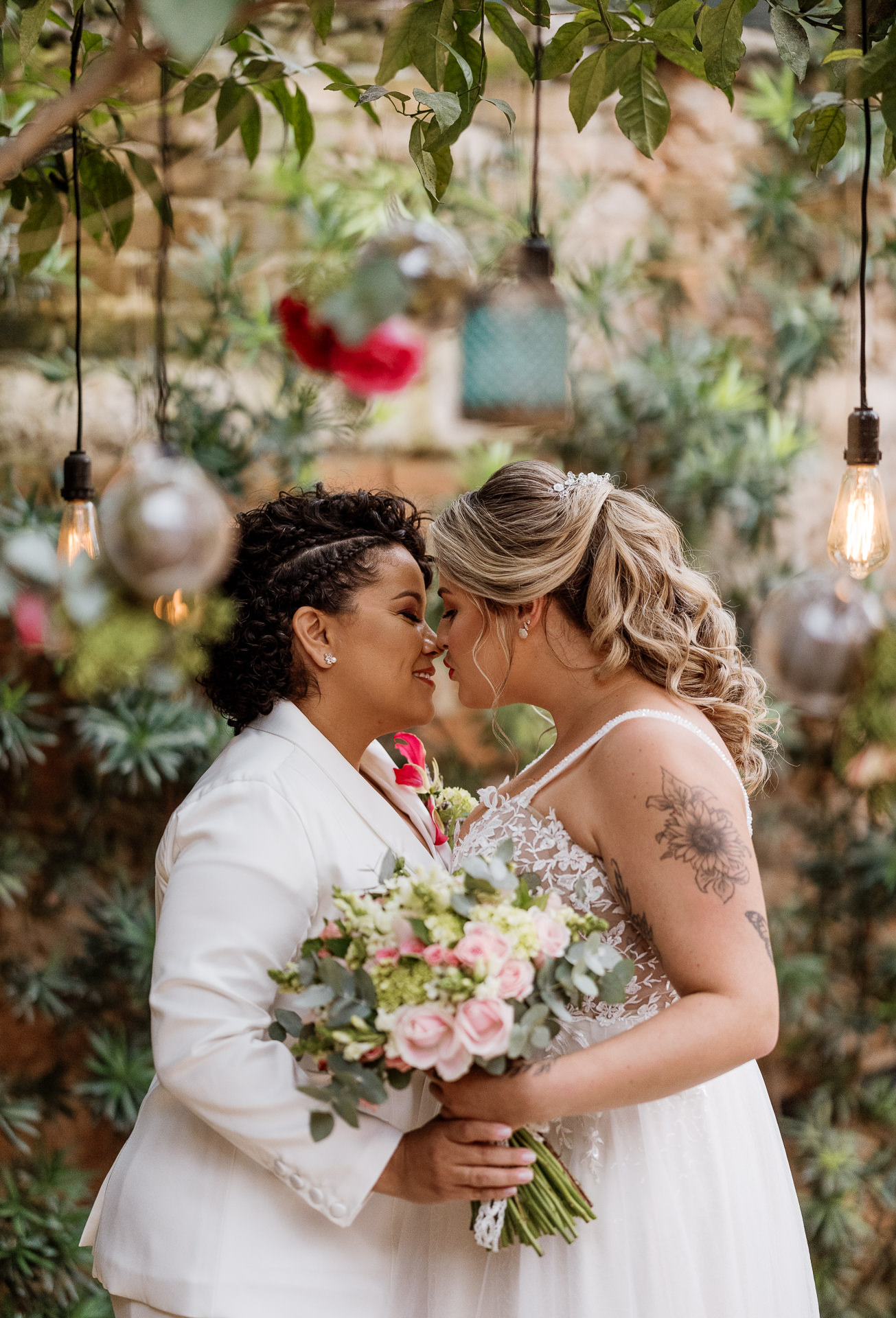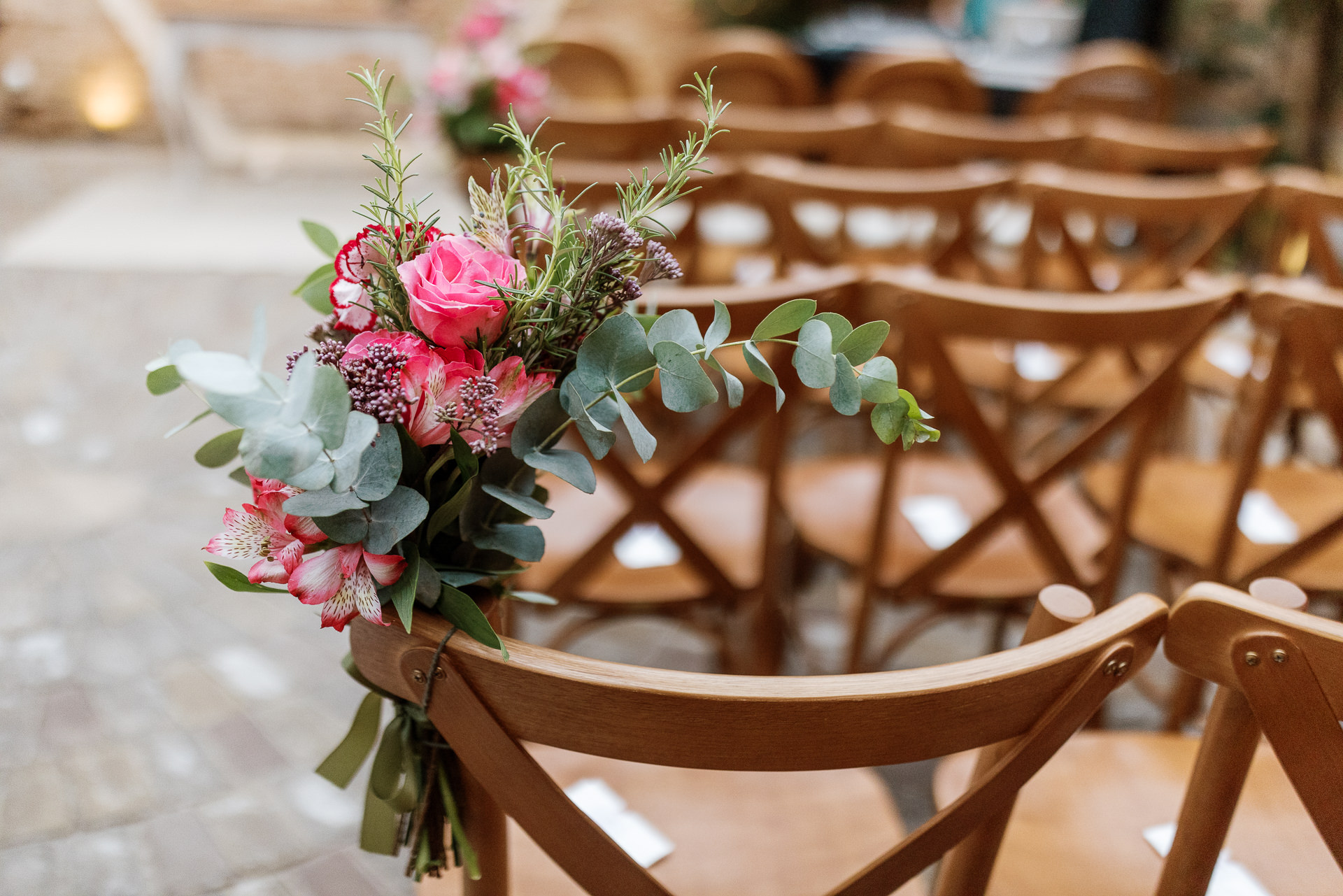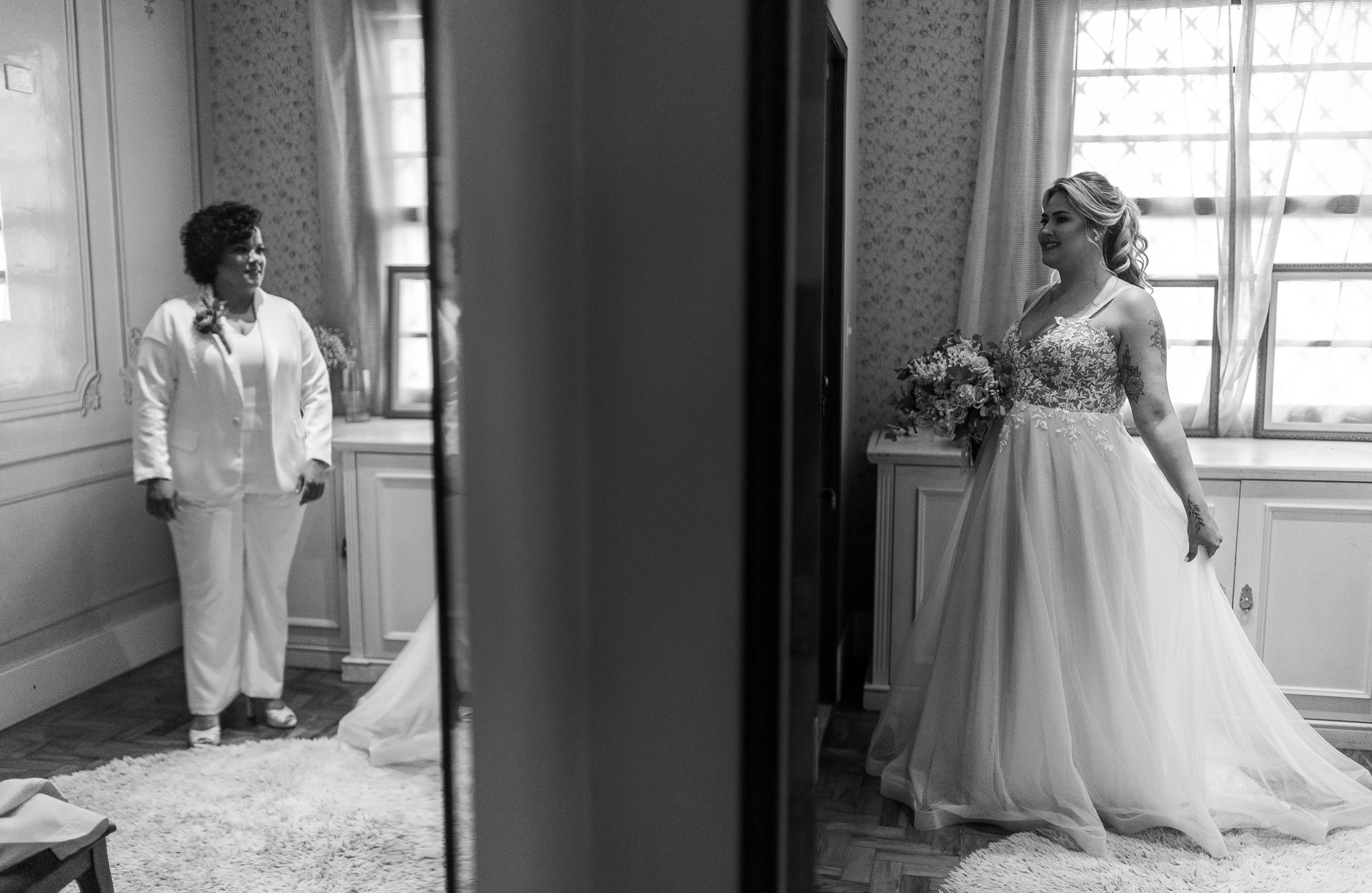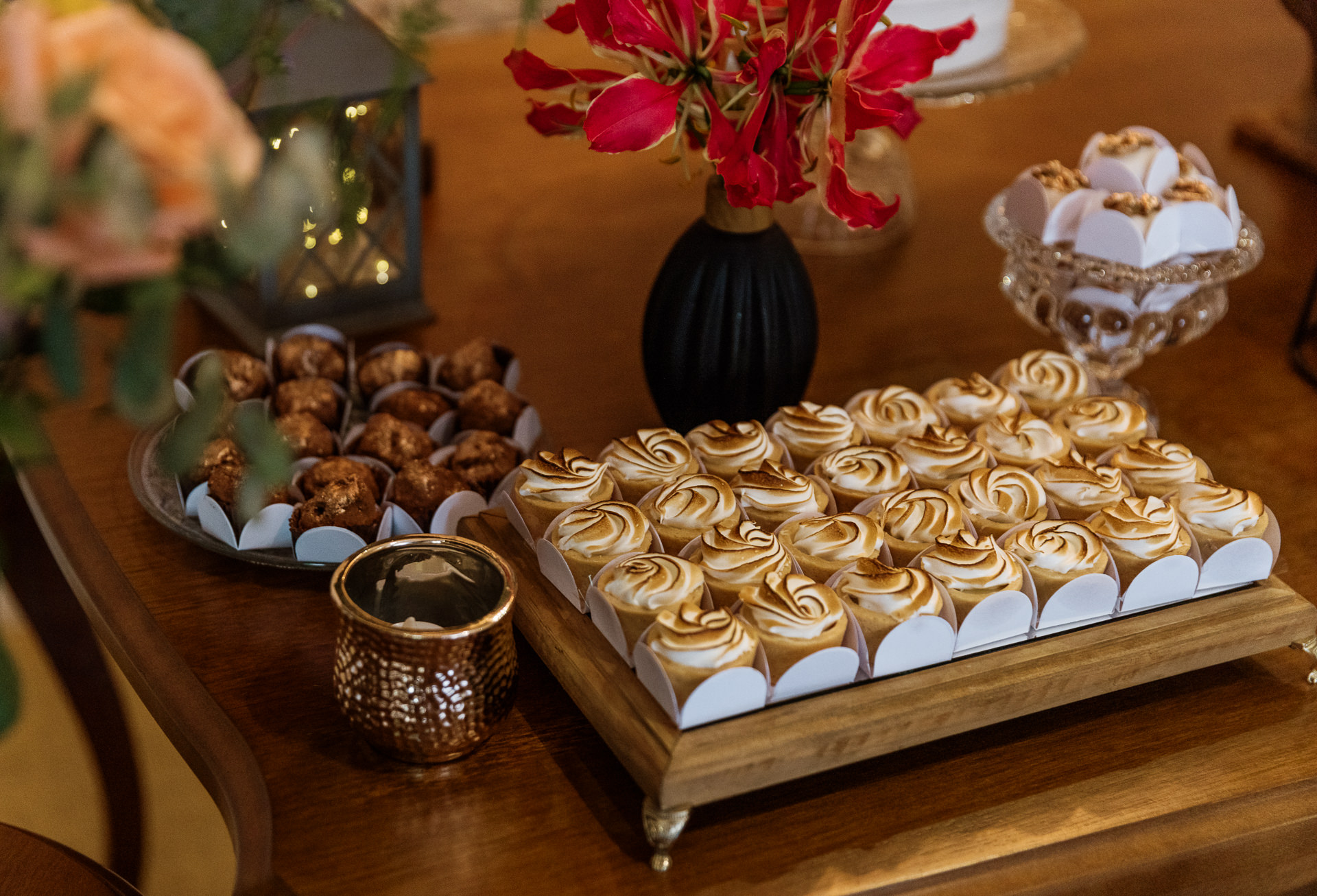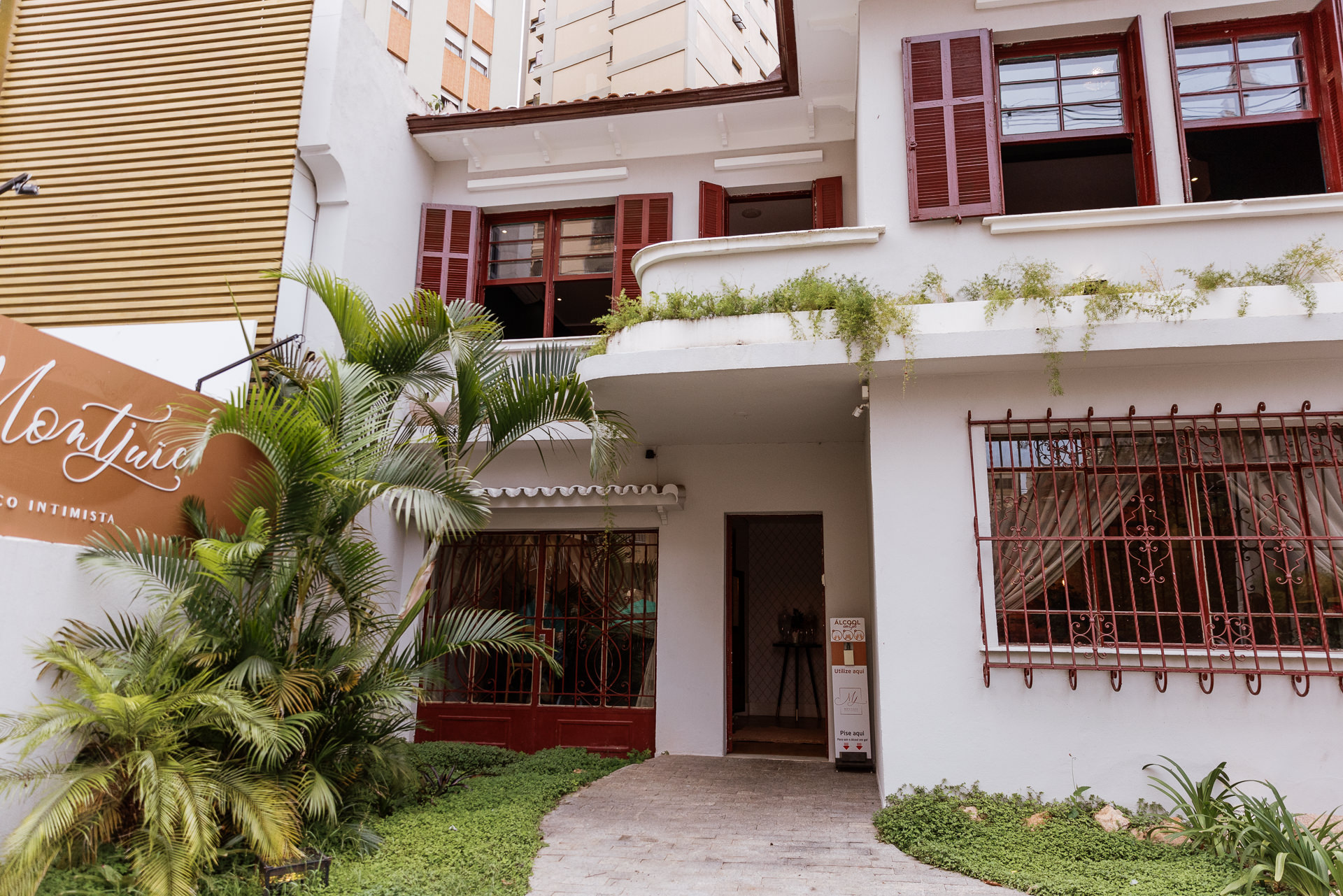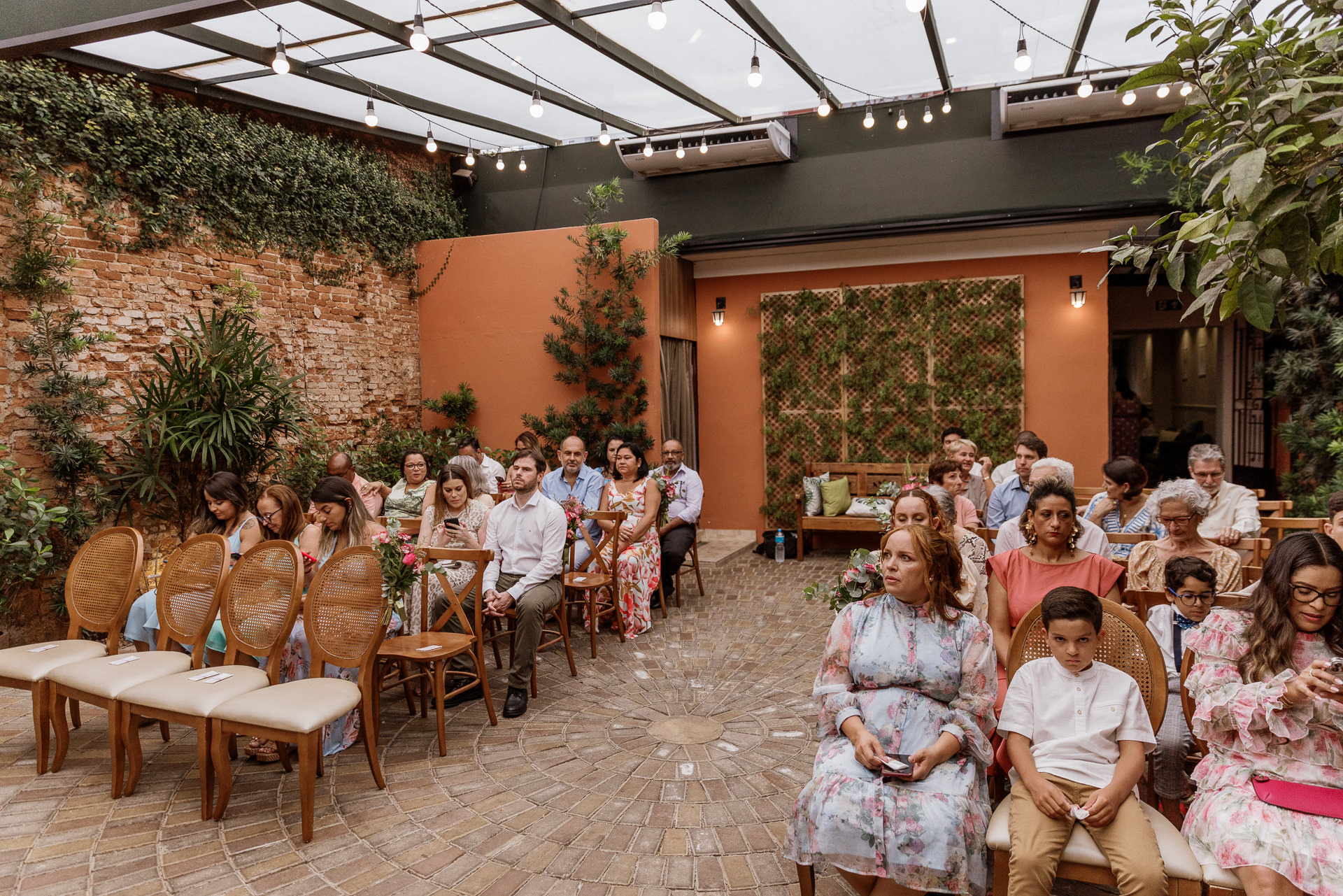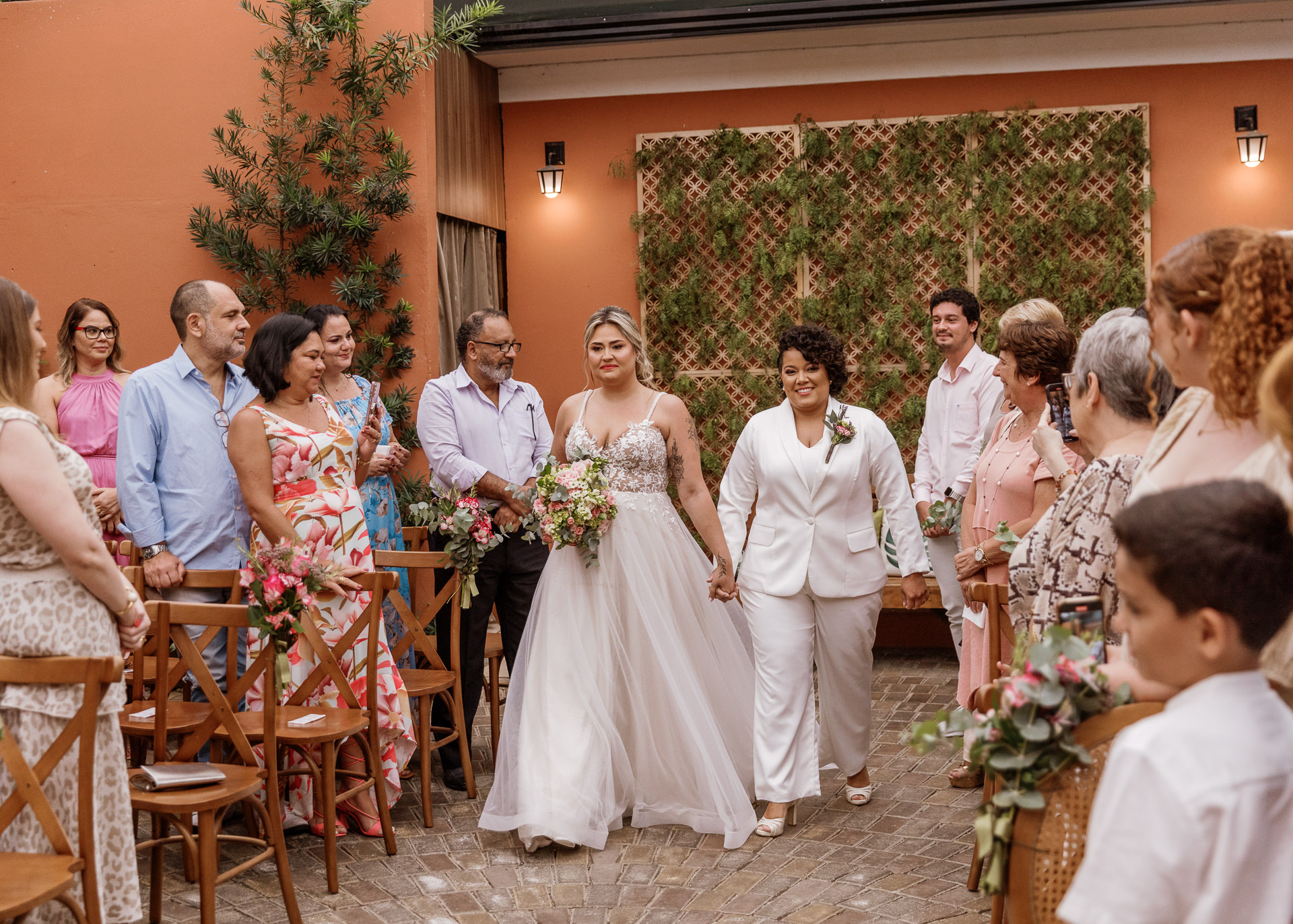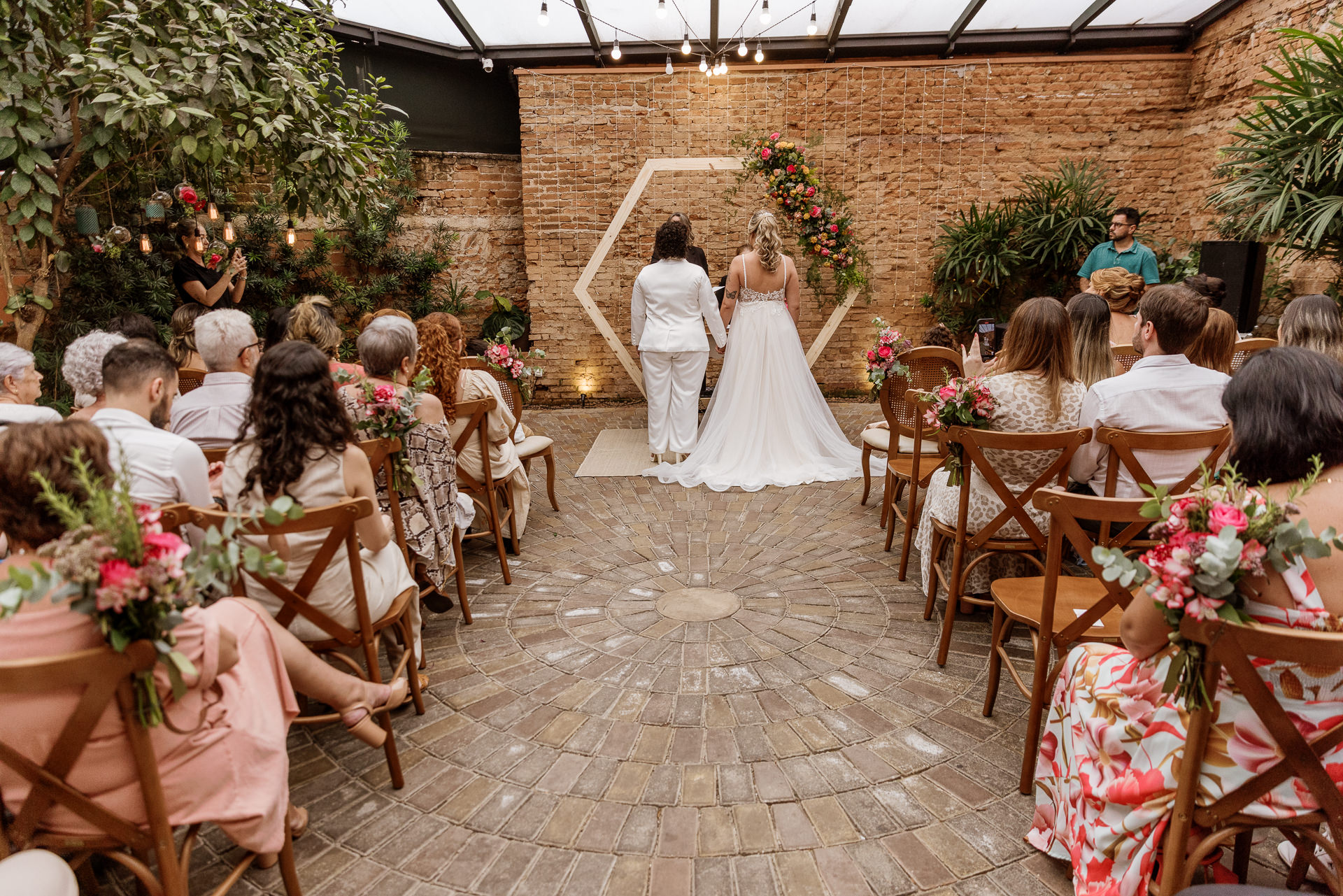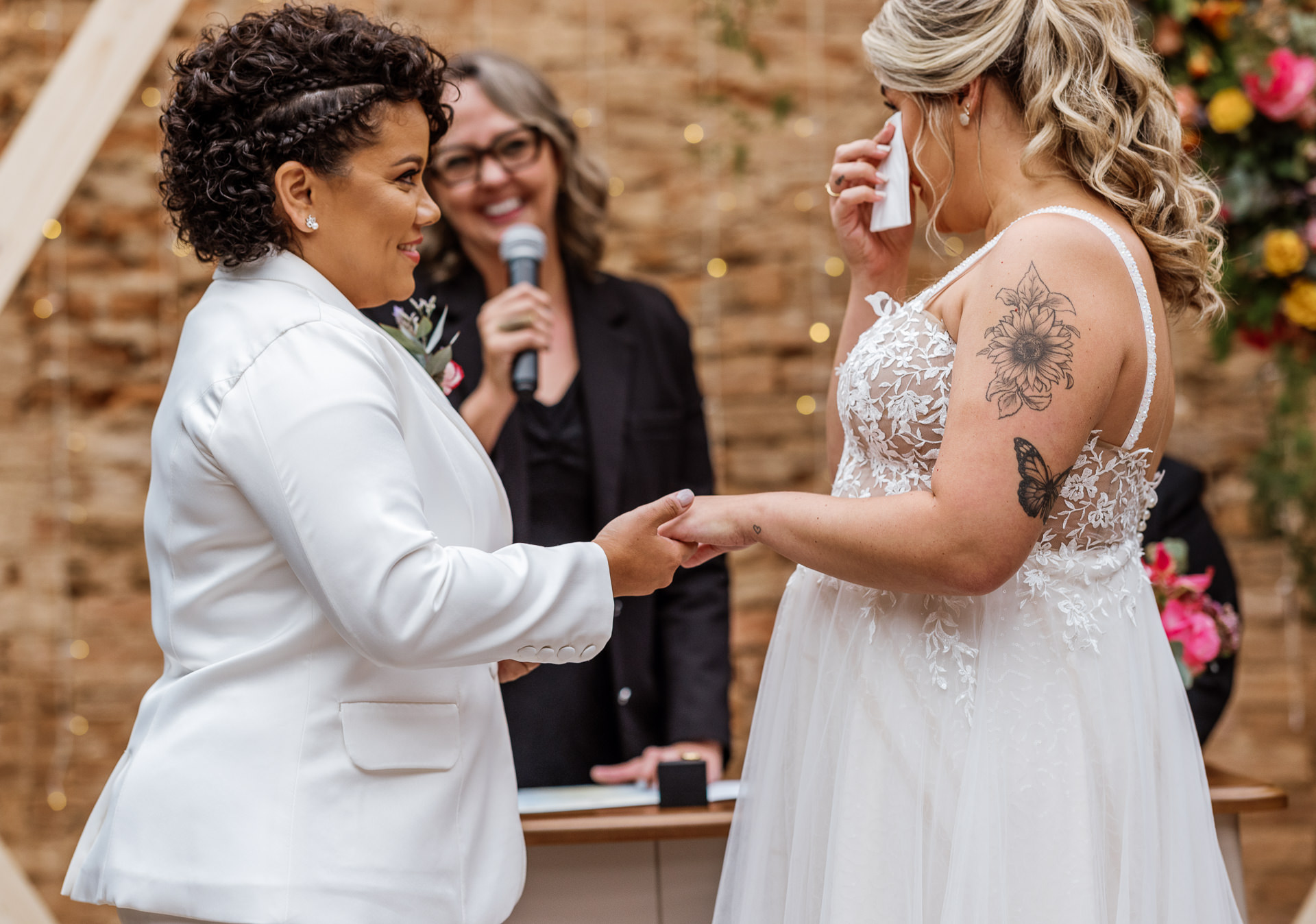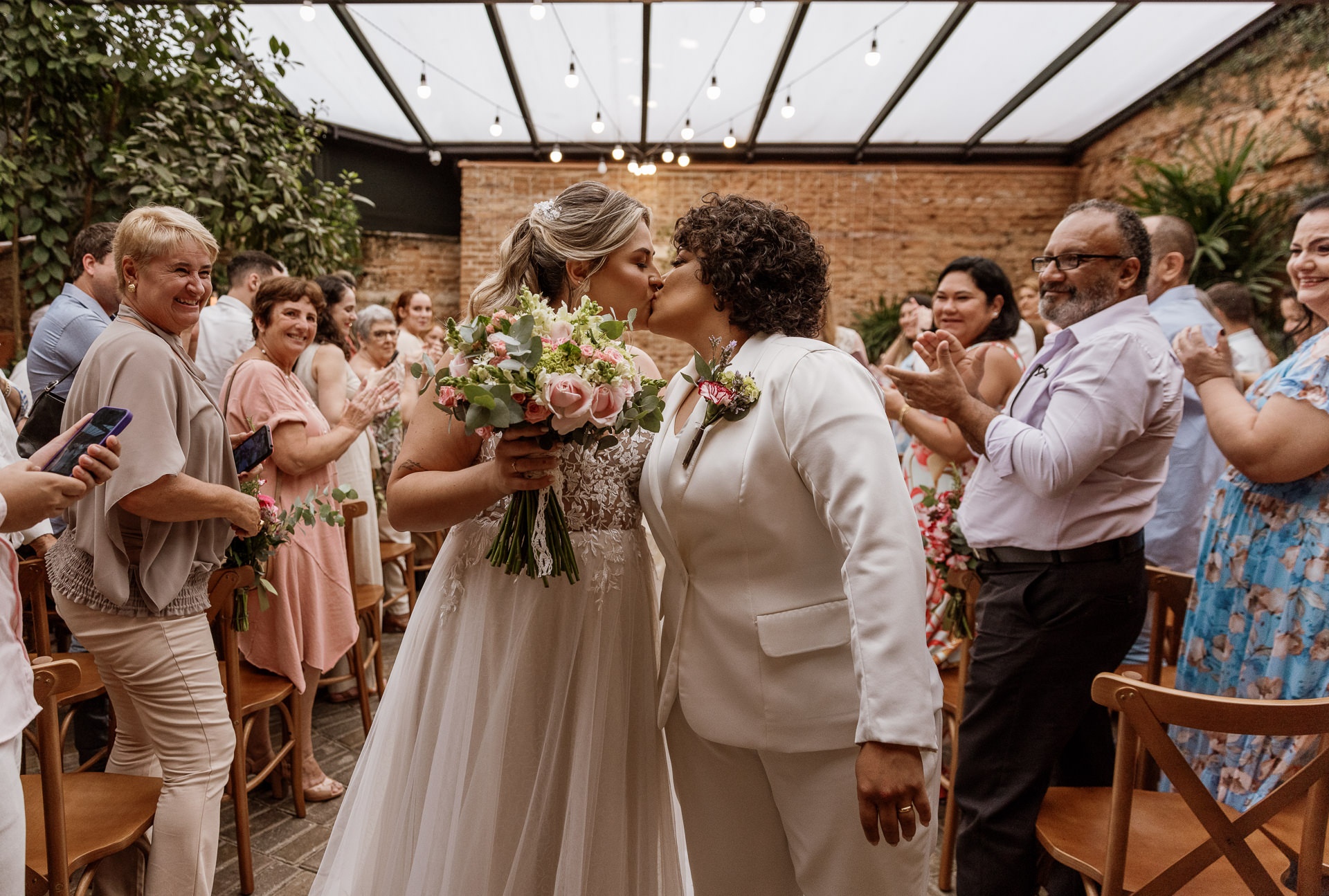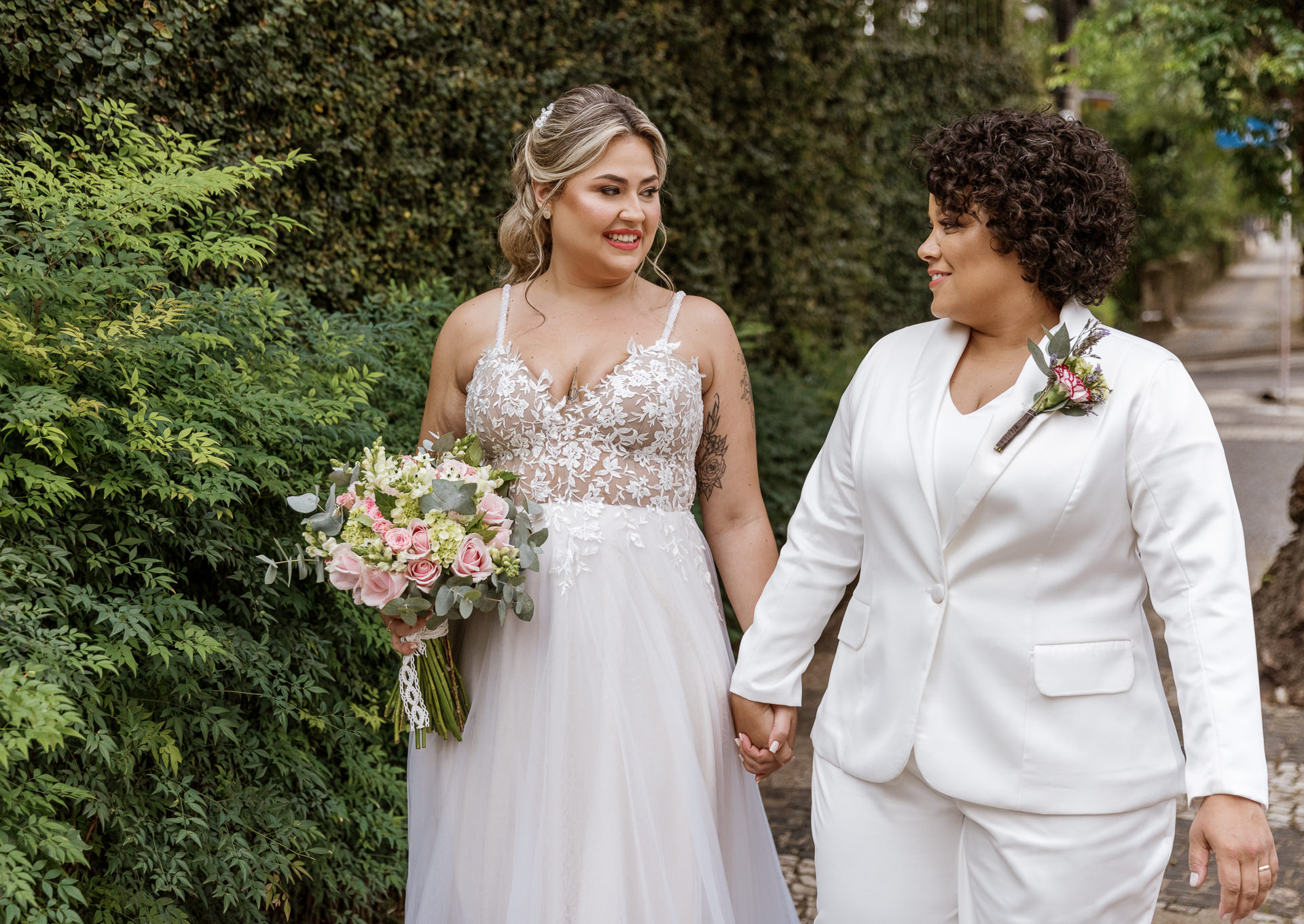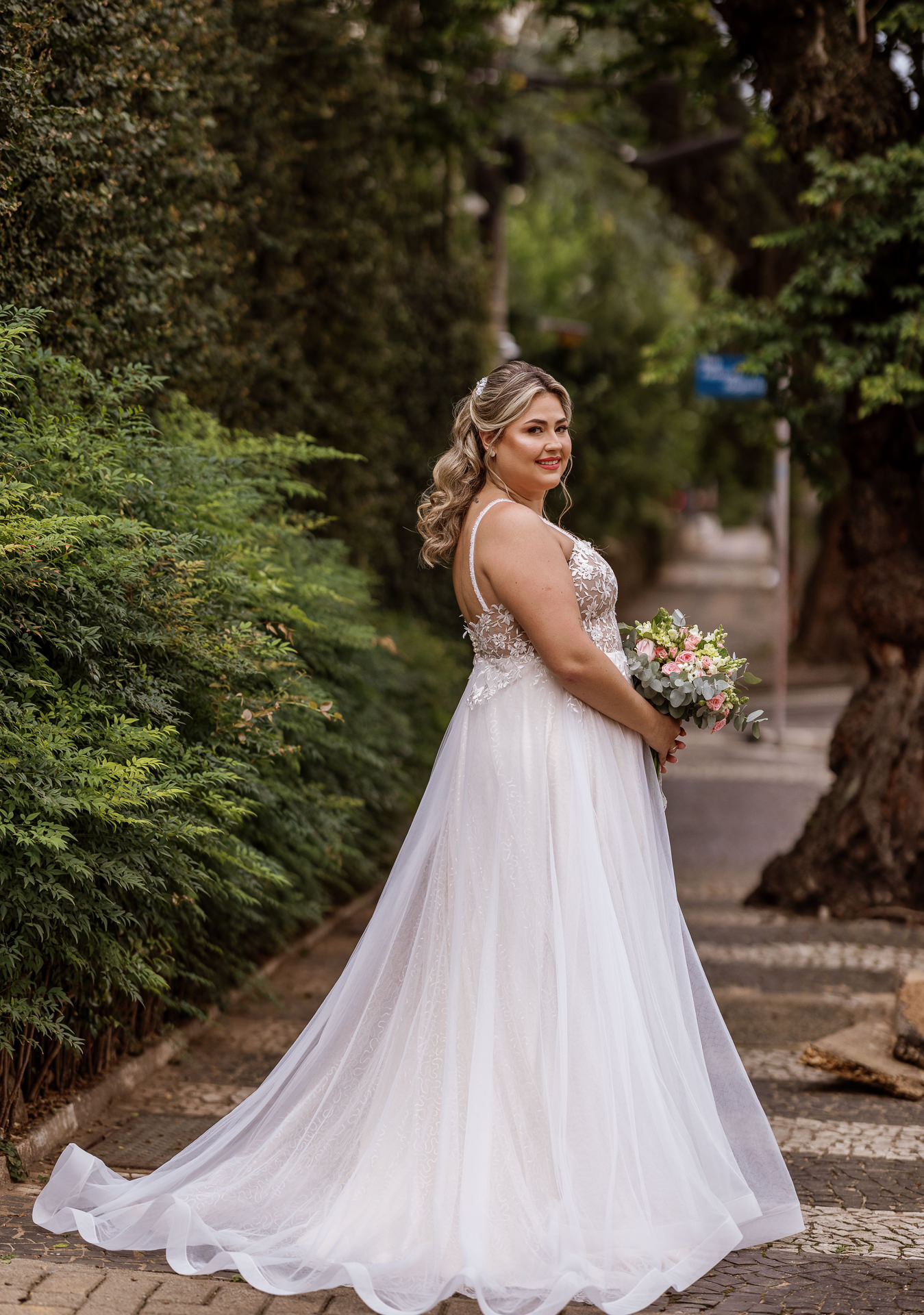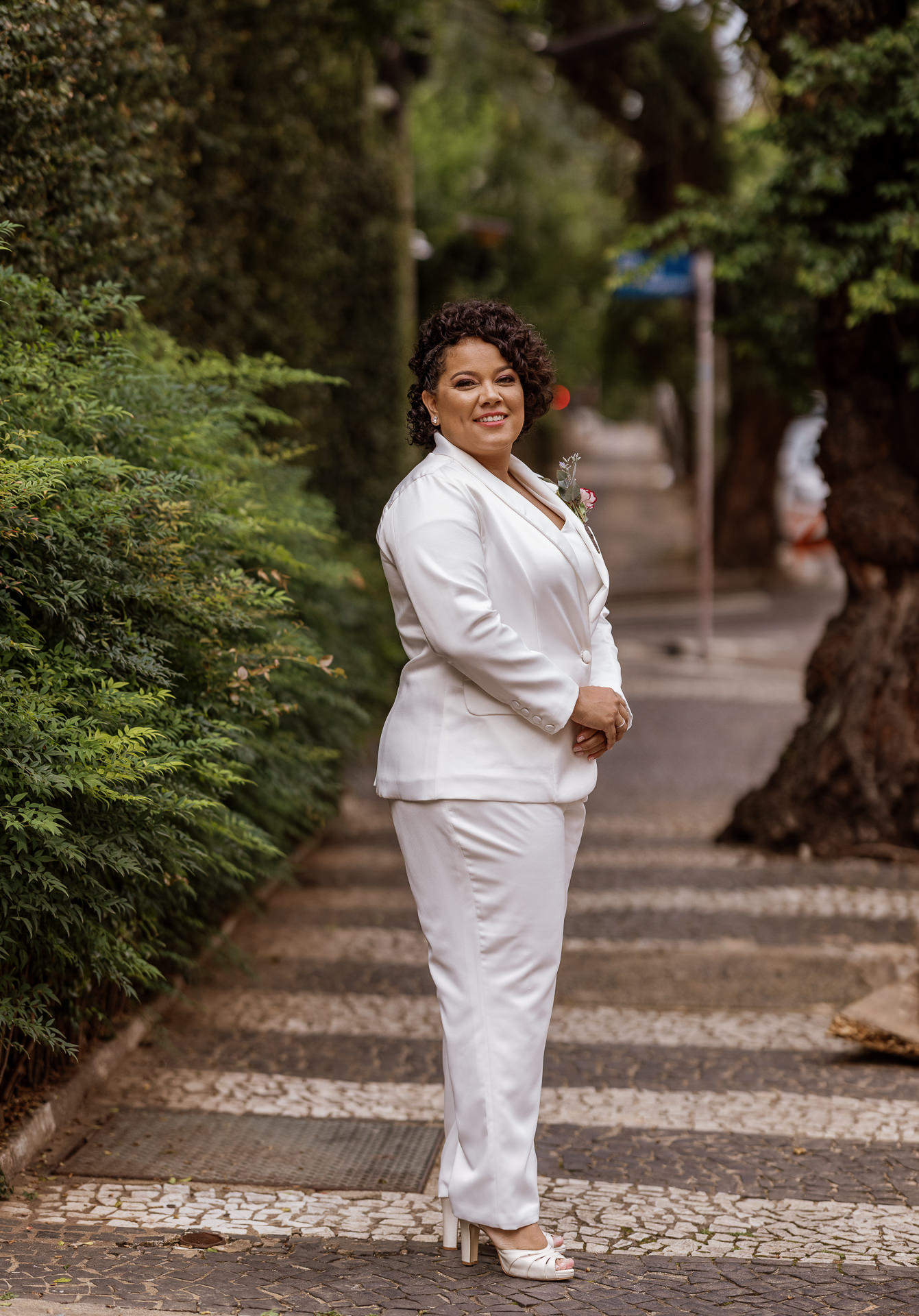 I am now officially obsessed with Brazil, Brazilian Culture and even more – Brazilian Weddings. Overall its very similar… two people standing in love in front of friends and family, kiss and everybody celebrates. But there were so many more details that I absolutely fell in love with. From the music and dancing to the mouthwatering culinary delights, the wedding became a vibrant tapestry of cultural richness that celebrated their love.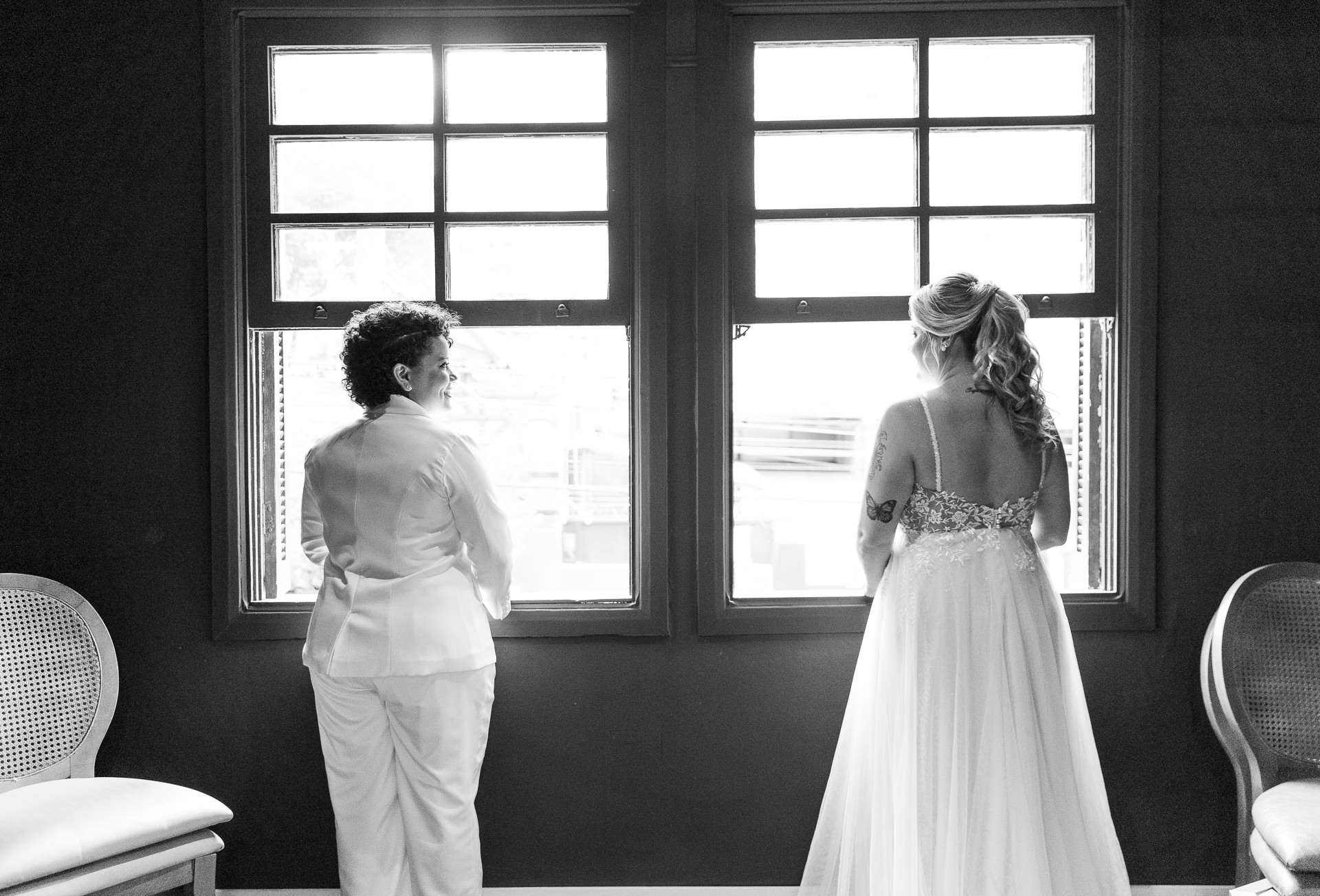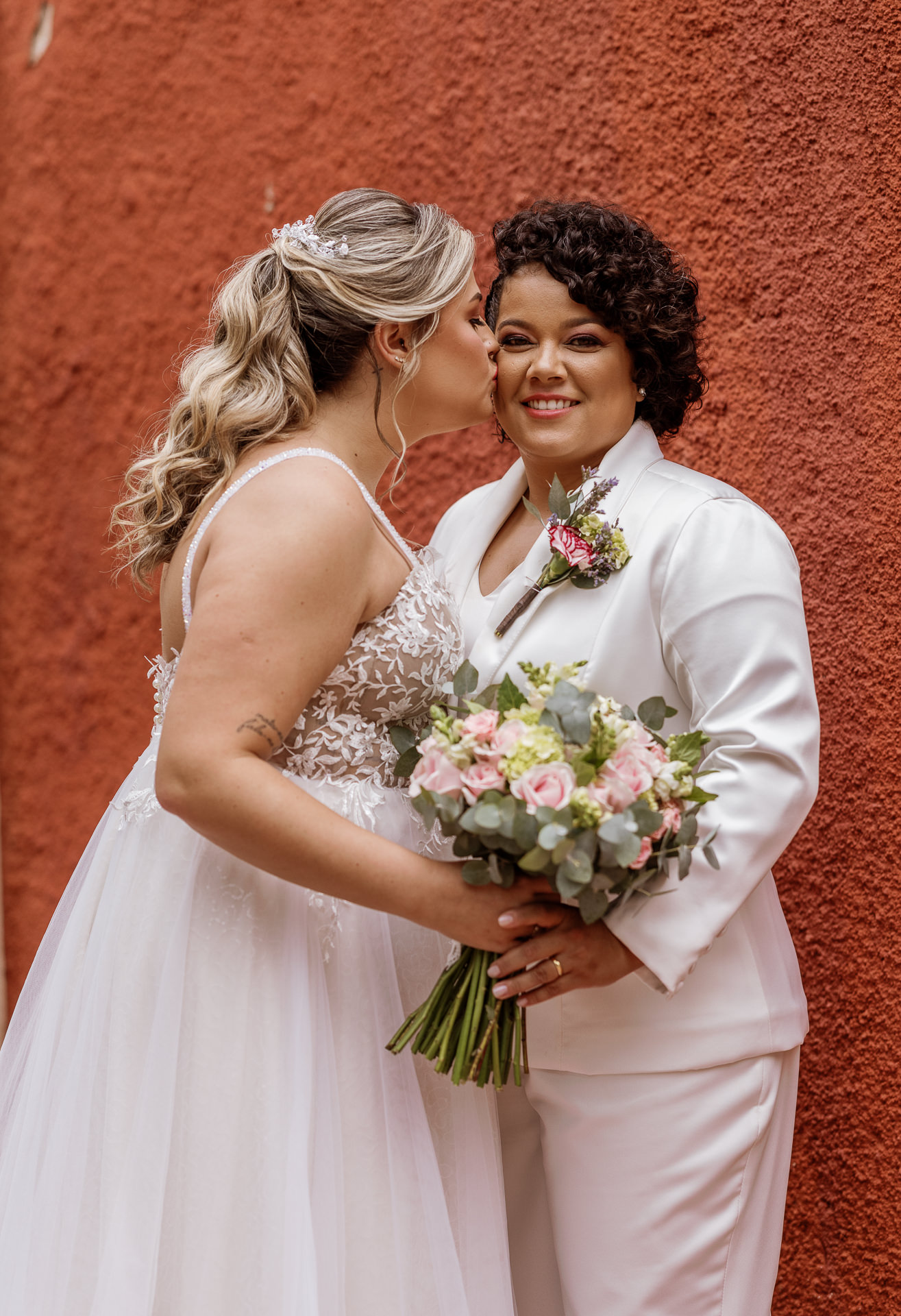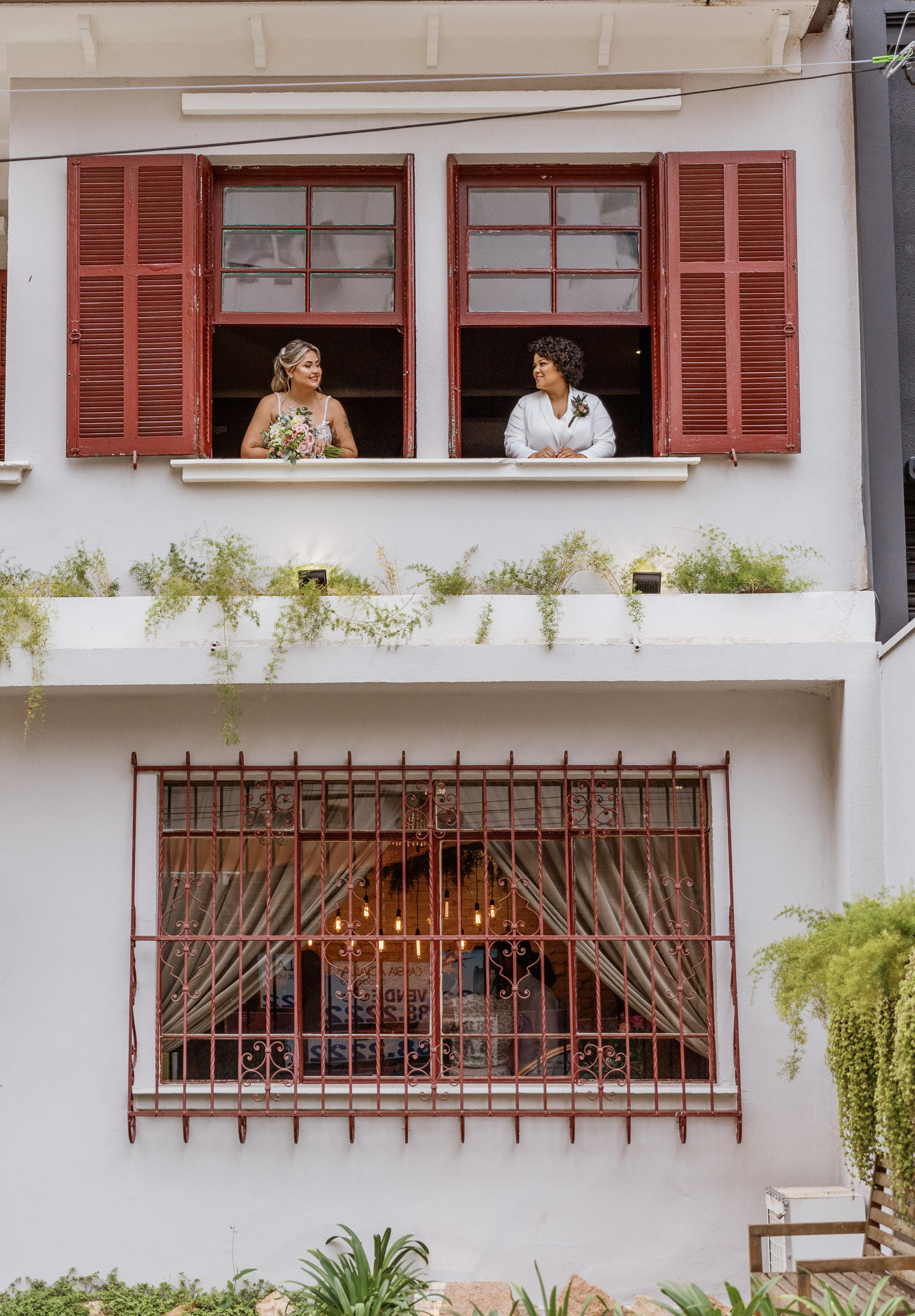 Their wedding served as a reminder that love has no gender or language barriers and that all love stories deserve to be celebrated.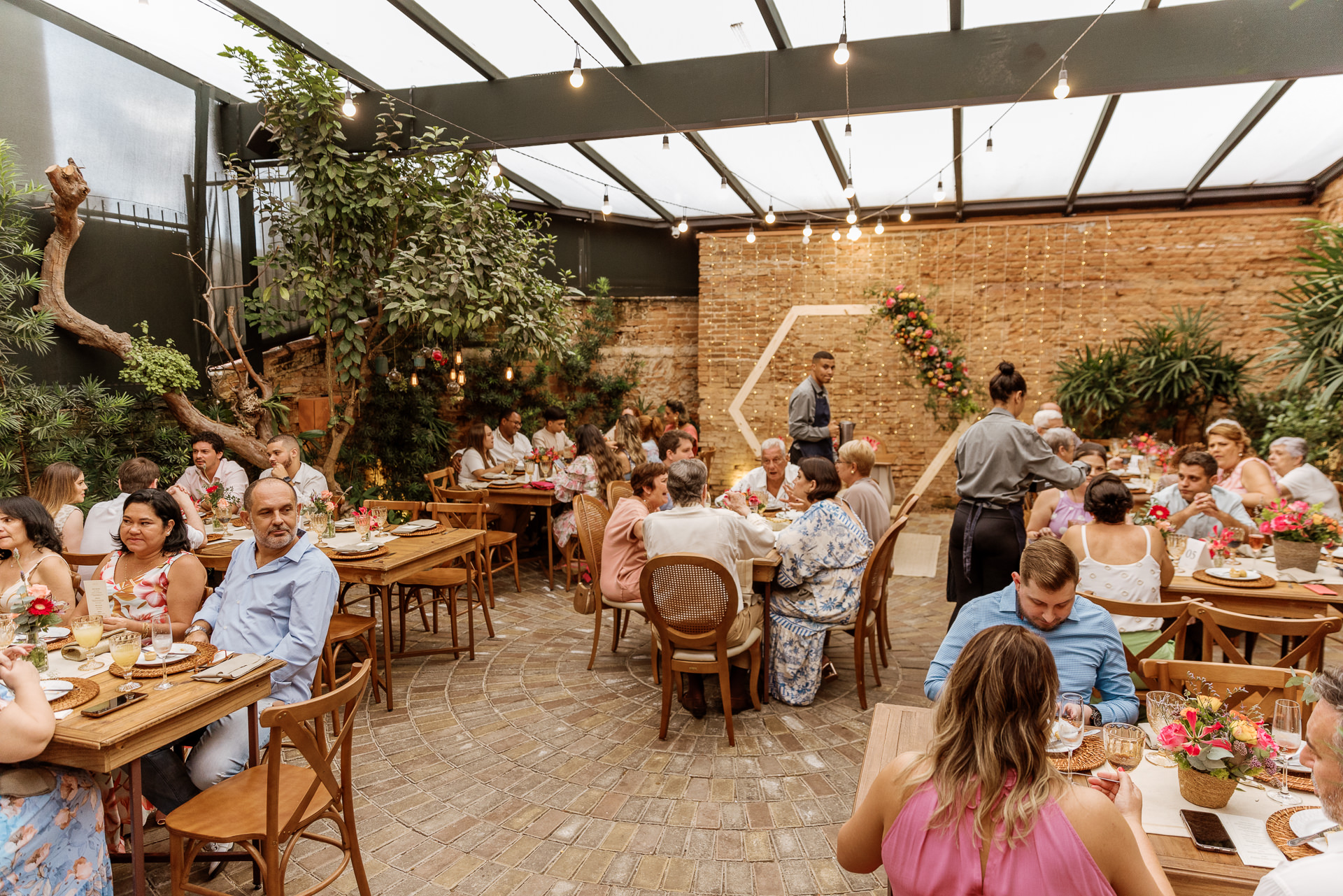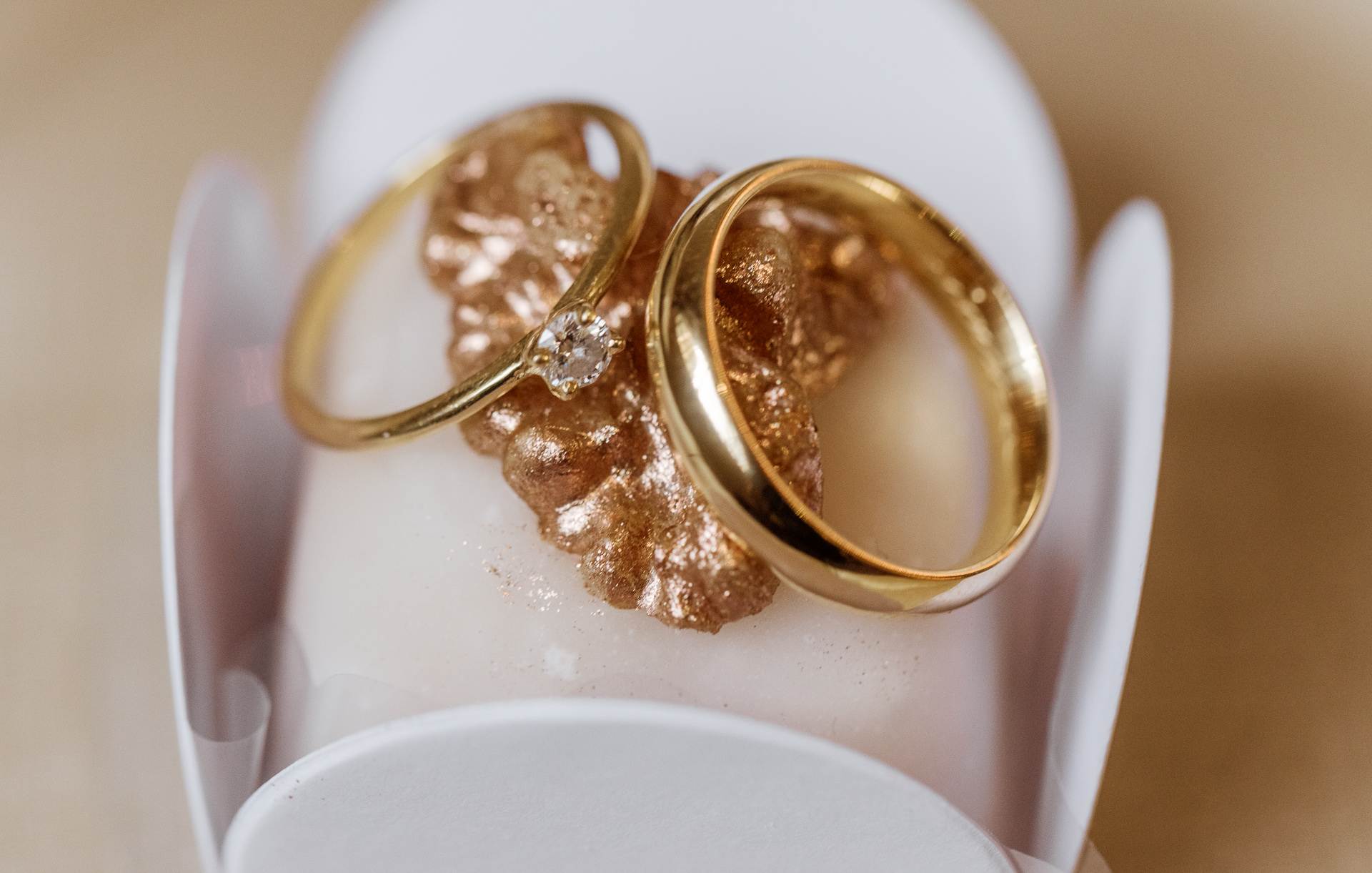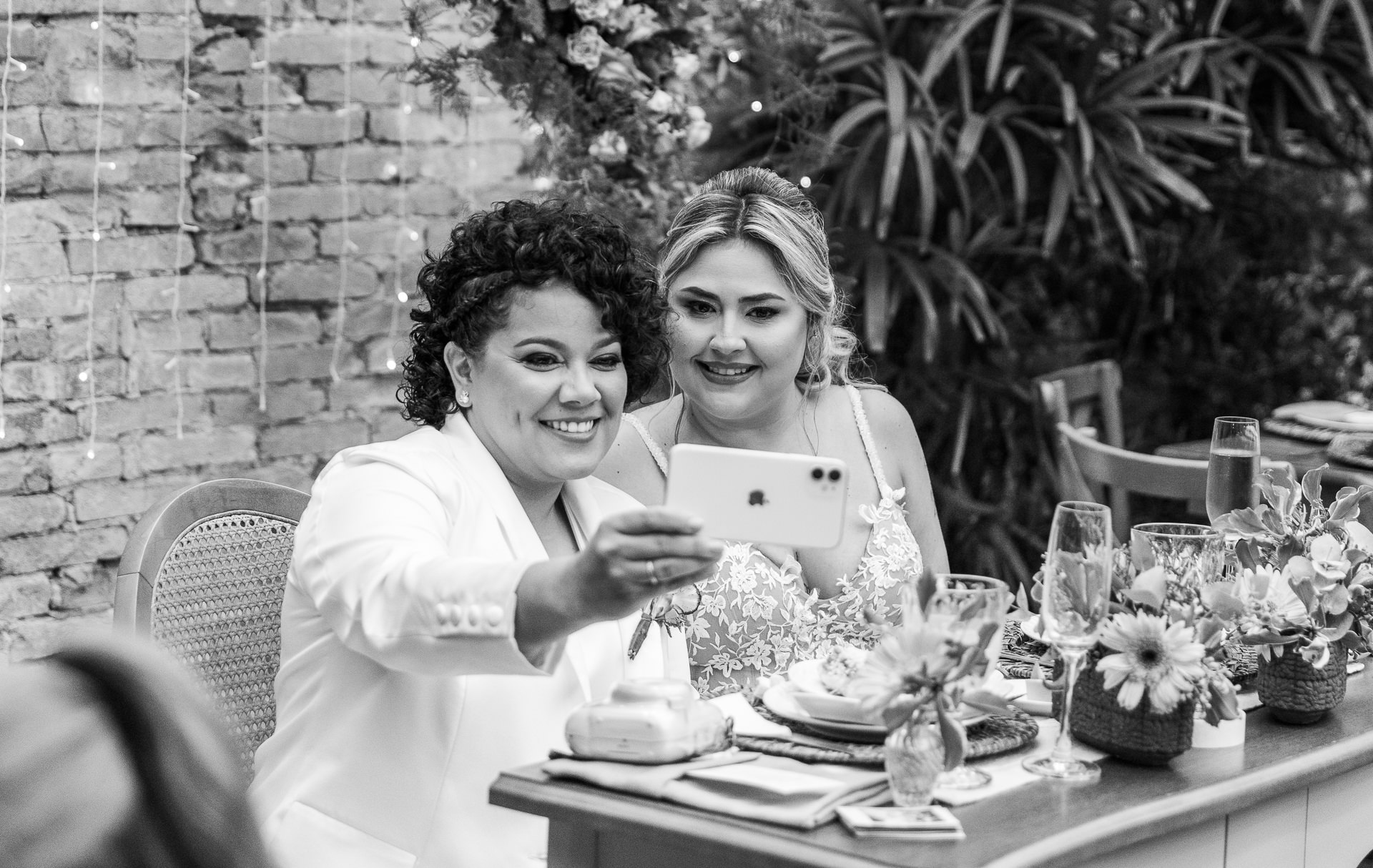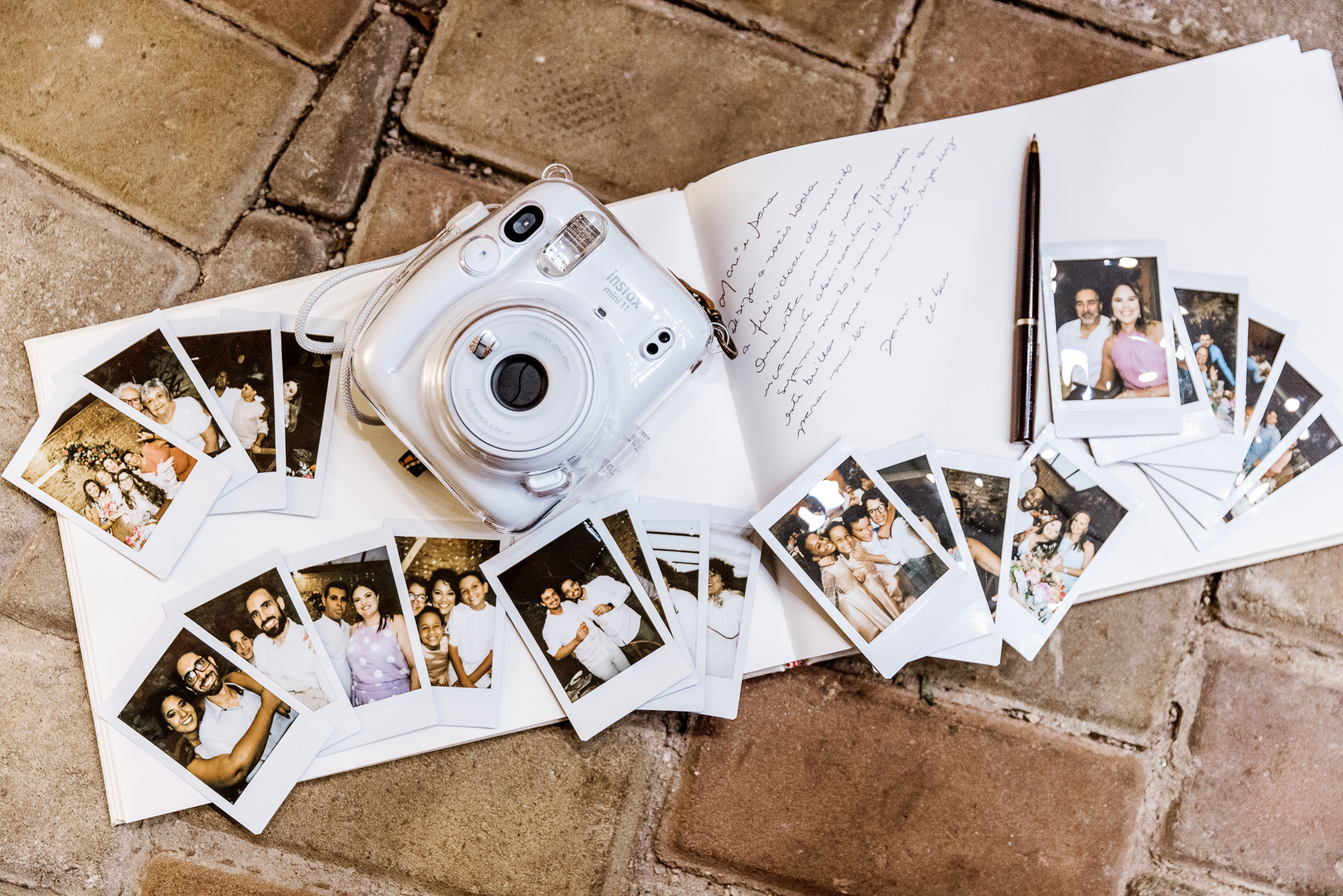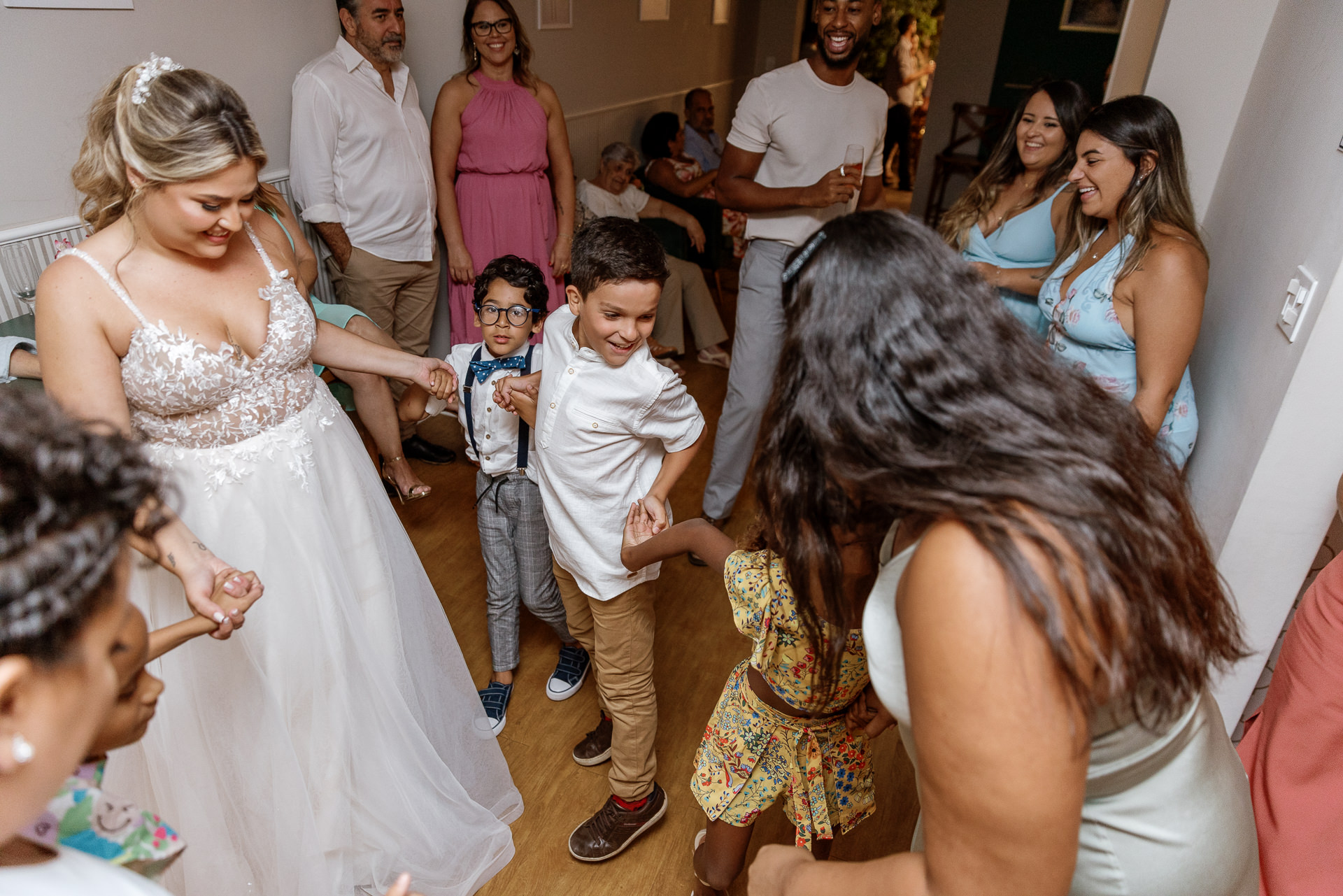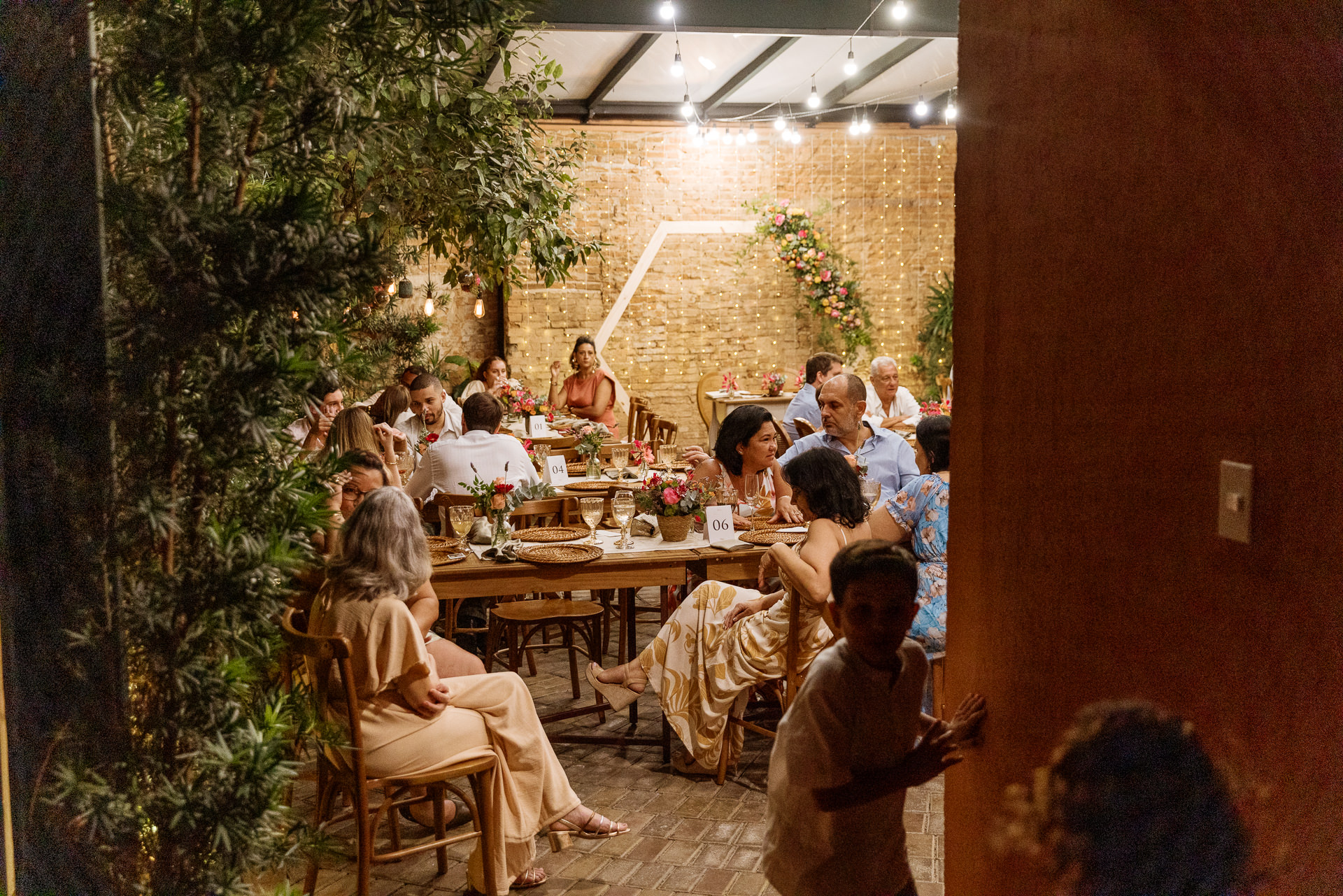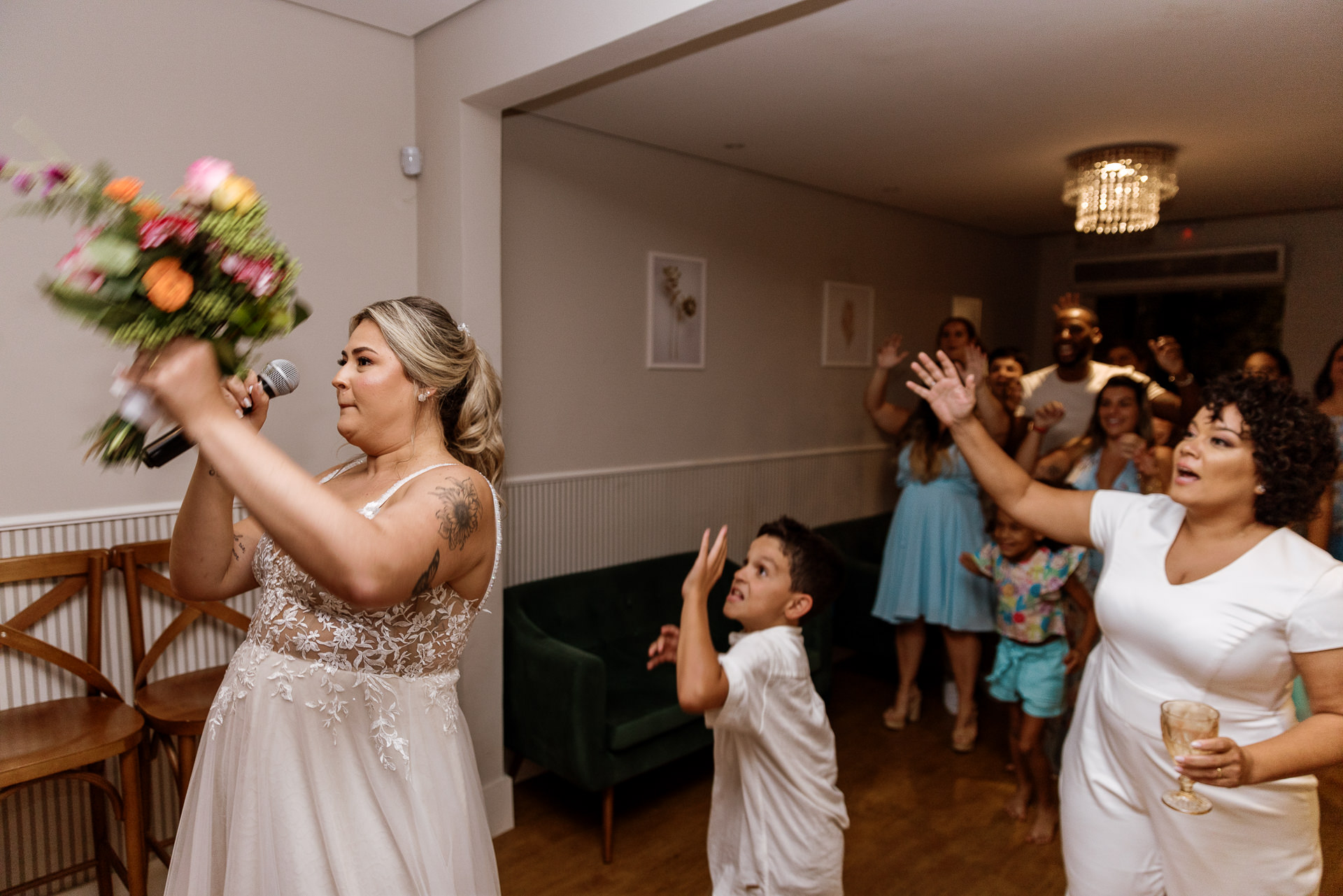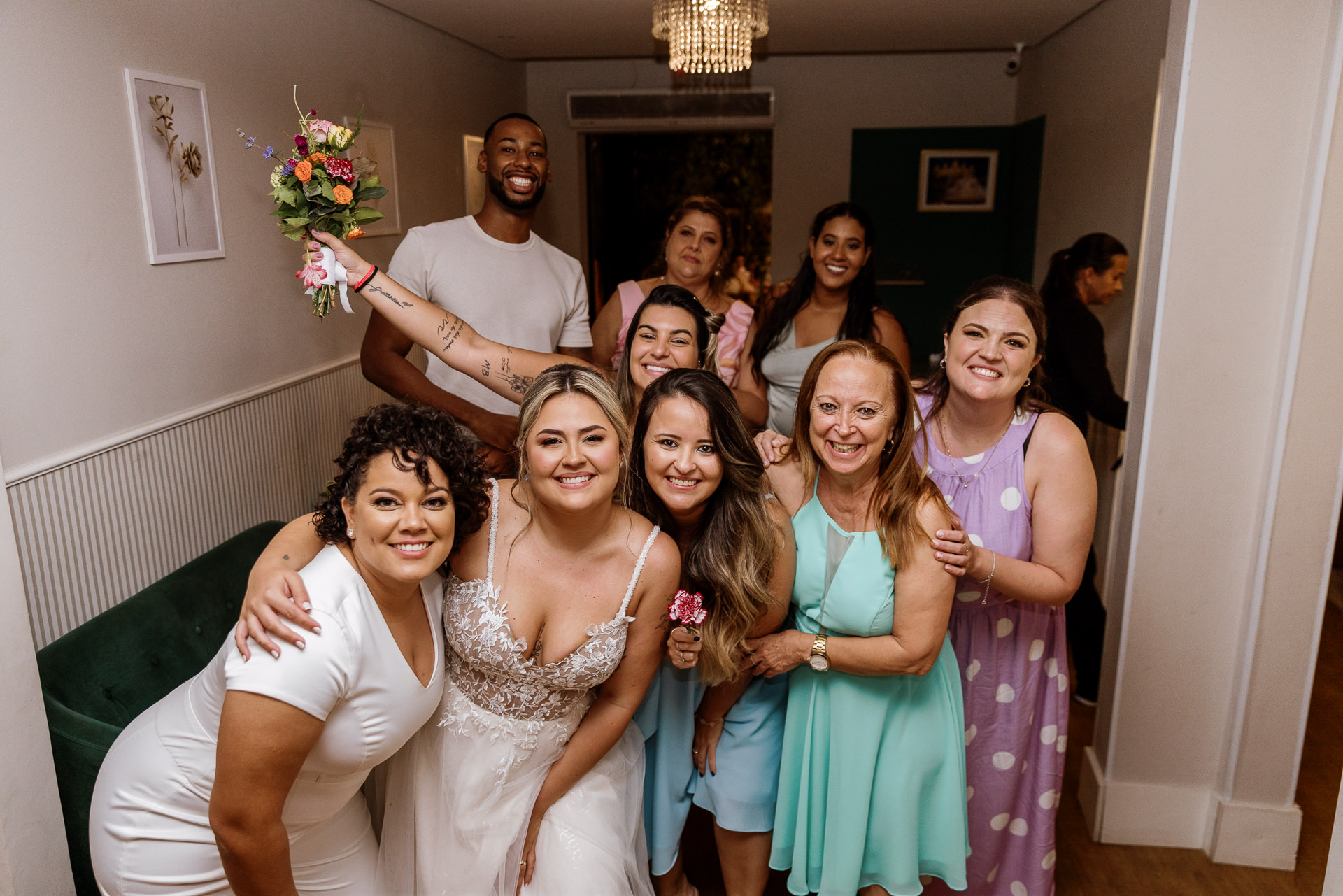 Photographing Sara and Mariana's wedding was definitely an Unforgettable Brazilian wedding! I am grateful for the opportunity to have been a part of this incredible love story, witnessing the union of two beautiful souls and sharing their love with the world.
Click here if you would like to see more of this Unforgettable Brazilian Wedding or if you are family and would like to buy prints.
Are you considering doing a an elopement or intimate wedding? Feel free to contact Faces Photography here. We have lots of ideas whether it be a local or destination event.